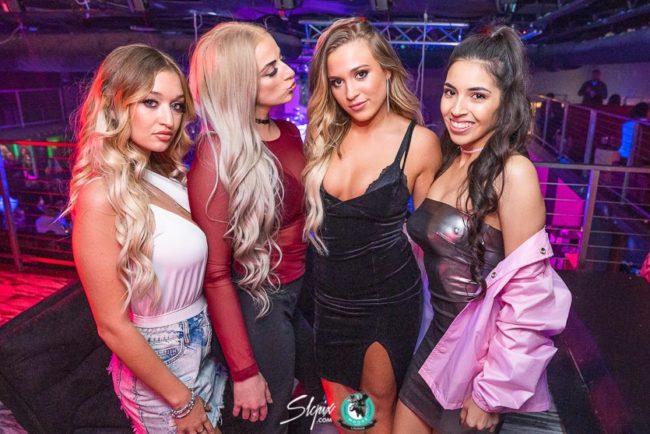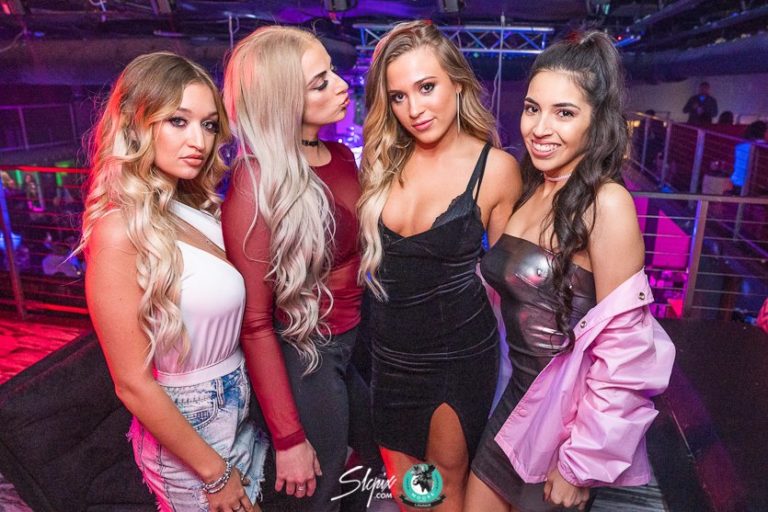 If you are looking for the best places to meet girls in Salt Lake City with a dating guide then we have got your back. There is plenty to know about where to pick up single women in your area and many great spots for a date night.

The downtown nightlife is where we will start, then we will move on to meeting single Salt Lake City girls during the day and mention a way to speed up the full process with online dating. Local date night ideas and all of the cool stuff to do during the day in this beautiful town will also be covered.
Utah is one of the prettiest states in America and it is awesome for nature lovers, take advantage of that.
Nightclubs & Pick Up Bars
Let's kick this off with a list of singles bars and nightclubs to pick up Salt Lake City girls:
The main area for singles nightlife is located right downtown and in the Central City area. Near the arena and convention center are you will find many of the best bars and clubs in the city for hooking up.
Get a hotel downtown or next door in Central City if you want to enjoy the nightlife. One really important thing to remember when going out in search of a one night stand is that last call is at 1am so you may need to go out a little earlier than expected.
When it comes to trying to get laid with Salt Lake City girls some are really religious making them slower to hook up, but once alcohol gets involved that can change quickly. If the 1am closing time and small town nightlife feel start to get to you then you can always go party with sexy ladies in Las Vegas on the weekends.
Meet Salt Lake City Girls During The Day
In that last section we talked about two main things, one was how the downtown area is best for singles nightlife and it will also be the best for day game. However trying to pick up Salt Lake City women during the day is going to be a very slow and tedious process.
We also had mentioned how many local women in Utah are Mormon and highly religious, well that is really going to slow you down. The only real difference between night game and day game is the alcohol, but that is one heck of a difference.
Often times when we talk about highly religious places in other countries we say day game probably isn't worth your time, well here it may not be either. But if you want to try go to the busy downtown streets or try and meet single girls in your area at malls and shopping districts like:
City Creek Center
Valley Fair
Trolley Square
Sugar House
Outlets Park City
Chat With Girls Online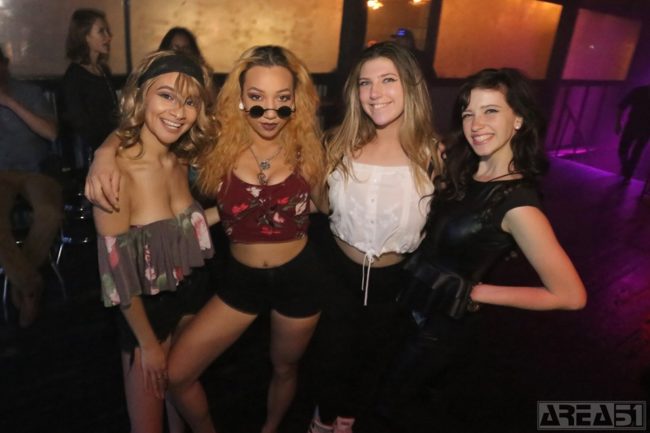 Alright guys we wanted to ask you something if we may. Do you feel it is getting more difficult to meet new people these days? We don't even just mean pick up sexy girls near you, we mean meet anyone.
In this current social media era that we live in everyone is more concerned with how many likes their latest selfie got, not what is going on around them. You know who this is hardest on? Single men because it is our job to initiate and make things happen.
That can still be done if you don't mind walking up to a girl with earbuds in and asking her to take them out, but that is not a great way to break the ice. Even at singles bars or nightclubs it seems like the sexy Salt Lake City girls you see inside are in VIP or just hanging out at their own table.
All they came to do is shoot videos to post online and they really have no interest in anyone but who they came with. Listen guys, we are all feeling this now but it doesn't mean you can't find a way to succeed.
The truth is women are actually far more sexually active than they have ever been, you just need to get onto their phone if you want any chance with them. One of our favorite ways to do this is by using Adult Friend Finder, if you are like us and not looking to tie the knot any time soon then you probably will dig this site too.
Why? Well it is basically the modern speed dating in Salt Lake City, girls are only going to sign up to a site like Adult Friend Finder when they are ready to get laid. It isn't about moving in together, meeting each other's parents, or starting a family.
It is all about hooking up without needing to play games, lie, or lead anyone on. If that is something that interests you then take a look. In a state like Utah where so many women in your area are religious it can be hard to figure out who is DTF and who isn't, well if they are on this site you know they are ready.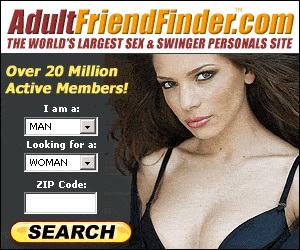 Salt Lake City Dating Guide
Now you are aware of the best ways to meet singles near you so we will switch this over to our Salt Lake City dating guide. Show a girl a good time on a date night and your odds will increase drastically.
Take her to one of these romantic restaurants and cocktail bars:
After dinner you could go party in the downtown nightlife or take your girl to see a show if you like who is performing at:
Depending on who is performing the above could also be a good place to pick up single women. You could let someone else make her laugh at a comedy club like:
Day Date Ideas
At the start we talked about how Utah is one of the most beautiful states in the country so try to get outside if you can. Some of the coolest parks and outdoor areas right in the city are:
Liberty
Memory Grove
Sugar House
Red Butte Garden
Temple Square
You could also hike up to the Grandeur Peak, visit the Bonneville Salt Flats, or say hi to all the animals at the Hogle Zoo. The Utah Olympic Park is great for all sorts or snowy recreation.
To get a taste of the culture and history of the state head to:
Natural History Museum of Utah
Utah Museum of Contemporary Art
Utah Museum Of Fine Art
The Leonardo
Alice Gallery
Urban Arts Gallery
Family History Library
Another great city to enjoy nature that isn't too far away is Boise and it would make for a great romantic weekend together. Or if you really want to sweep her off her feet take her all the way to Maui!
Enjoy Dating Salt Lake City Girls
Alright guys, we feel like we have covered this town as well as we can for you here today. If you have any tips to share or feel the need to correct any out of date information here please go ahead and do so in the comments.
Also don't forget about the single SLC women on Adult Friend Finder who are always down to hook up. That wraps up our best places to meet girls in Salt Lake City with our dating guide, enjoy your time here.