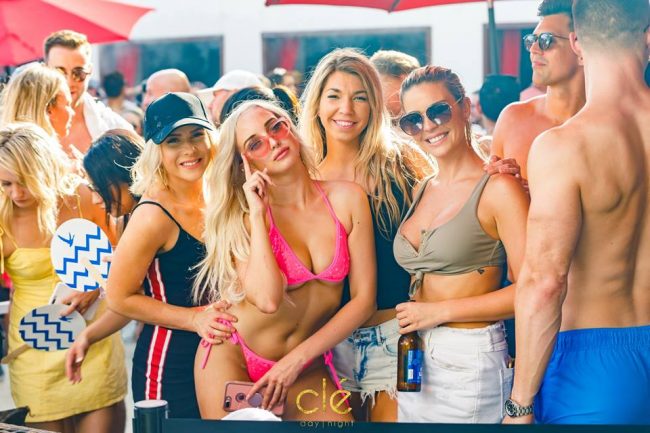 If you are looking for the best places to meet girls in Houston with a dating guide then welcome. Just give us a few minutes and we can break down where to pick up single women in your area and also some of the best things to do on a date night.

Our guides always start off with the best singles nightlife areas in a city before we move on to meeting Houston girls during the day and how to best use online dating sites to your advantage. Some cool things to do when the sun is up and great ideas for a date night will finish it off.
It doesn't matter if you are a single guy who is just looking to go out and hook up or if you want to show the wife a good time this guide has all the info you need and will hopefully speed things up for you.
Nightclubs & Pick Up Bars
We might as well begin with a list of the best singles bars and nightclubs to pick up Houston girls:
We prefer to think of things more in terms of best nightlife areas for singles, not necessarily best pick up bars or clubs. If you want to try to hook up in Houston most sexy girls will be out partying in Midtown or on Washington Avenue and 19th and 20th Streets in The Heights.
You can also find plenty of places to grab a drink and try to get laid Downtown. Pretty much all of the best local nightclubs and singles bars for one night stands are going to be located inside the 610 Loop.
If you are a tourist traveling through town hoping to hook up having a hotel in Midtown or on Washington Avenue would be ideal. This city might be a lot bigger than you imagined so pick your location wisely, and even then you may want to rent a car because things can be pretty spread out.
If you were hoping for a more compact nightlife district you might enjoy all the hook up bars on 6th Street in Austin.
Meet Houston Girls During The Day
You will find plenty of single women in your area walking around Midtown and Downtown, but street game isn't always that easy. You might have better luck trying to pick up girls at Houston malls and shopping districts like:
The Galleria
Memorial City Mall
Willowbrook Mall
Citycentre
Northline Commons
River Oaks Shopping Center
We listed Clé Nightclub above, they also throw some great pool parties in the summer as you can see from that video. There are also hotels that have pool parties in the summer like Zaza, Four Seasons, Sorella and the Marriott Marquee.
If you book a room at one then it will make for a very easy transition from the party to your bed.
Chat With Girls Online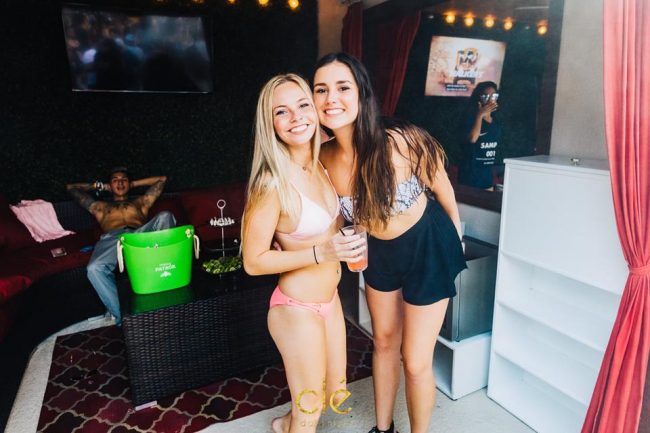 Are you one of the many guys out there who is beginning to think that dating is becoming a lost cause in this crazy tech era? Doesn't it feel like every time you see a sexy girl out and about she is either staring at her phone or listening to earbuds?
Then if you go out to a nightclub and see a group of sexy ladies they usually just stand around their own table partying with the group they came with. These girls in your area don't want to mingle and hook up, they just want to show off to their 'friends' on social media.
Oh ya, and you aren't even allowed to be friendly with a female co-worker if you want to keep your job. That is what things are like for single men these days but you don't need to give up just yet.
Girls in Houston are hooking up just as much as ever before. Heck, they probably are even more than they used to, things are just done differently now.
In the technology age you need to find your way onto a girl's cell phone if you want to have any chance with her. What is the best way to do that? Use online dating sites, local women only sign up with them when they are actually interested in meeting new guys.
We aren't going to bore you with sites like Truelovewifefinder.com or any of the hundreds of options out there to 'meet your soul mate.' You can easily find those on your own and any should work well enough.
Instead we are going to fill you in on the best speed dating site for guys who only want to get laid and not enter into a serious commitment to do so. Adult Friend Finder would be the answer; it is the biggest hook up dating site in the world.
There are over five hundred single girls in Houston who are logging in each month hoping to get laid, and thousands more all-around Texas. Wouldn't it be nice to meet girls who just want to hook up like you so that you don't need to lie to or lead them on?
No being fake, no acting, just be yourself and get laid. If you want to have casual sex in Houston then Adult Friend Finder is the best wingman you will find.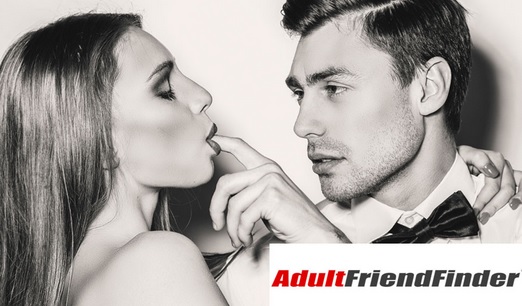 Houston Dating Guide
There are plenty of places and ways to meet single girls near you, our Houston dating guide needs to fill you in on how to show them a good time. If you aren't on point during your date night then all of your hard work could have been for nothing.
Midtown and Downtown are where you can find many of the top places to take a girl out. These romantic restaurants and cocktail bars should work very well:
If you want to be extra classy head to the Houston Grand Opera on your date night. Or check out James Turrell's Twilight Epiphany on the Rice Campus, but it closes at 10pm so don't be late.
You may also want to go to the Improv Comedy Club, check that link to see who is in town when you want to take her out.
Day Date Ideas
Getting out to enjoy a sunny day is always advisable if you can. This city has plenty of parks or places to go outside together, here are some great options:
Memorial Park
Levy Park
Hermann Park
Sam Houston Park
Buffalo Bayou
Most girls love animals and nature right? So take them to:
Cockrell Butterfly Center
The Zoo
Downtown Aquarium
You could go to the Splashway Waterpark or visit The Escape Game which was billed as one of the best escape rooms in the country. If you wanted to involve alcohol on your date during the day take a tour of the Saint Arnold Brewing Company.
Lastly you can check out the almost 20 museums in the Museum District, some of our favorites there and other cool places to visit around town are:
Museum of Fine Arts
Contemporary Arts Museum
Museum of Natural Science
Space Center
Blaffer Art Museum
The Menil Collection
Station Museum of Contemporary Art
There are plenty of good cities that are close enough for a weekend getaway, but if we had to choose just one New Orleans would probably win. Though during spring break you can have a lot of fun in Corpus Christi and South Padre Island.
Enjoy Dating Houston Girls
Well that is all we've got, if you have any other insider tips you want to share feel free to do so in the comments. Remember that if you are traveling through town hoping to get laid just stay near the best nightlife in Midtown, Downtown, or on Washington Avenue.
Also don't forget about all of the single women near you using Adult Friend Finder to hook up here and all around Texas. That wraps up our best places to meet girls in Houston with our dating guide, enjoy your time here.