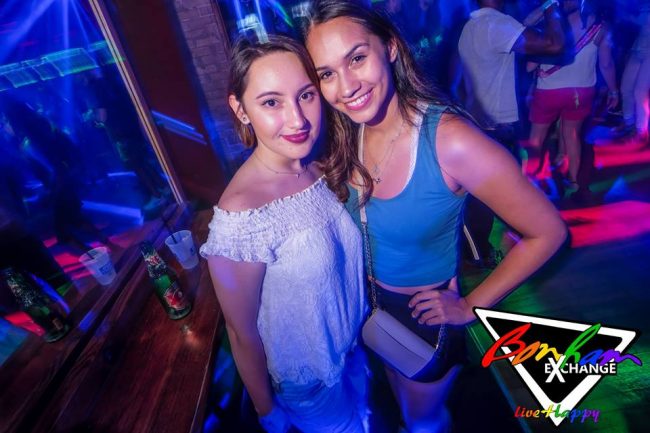 If you are looking for the best places to meet girls in San Antonio and a dating guide for how to show them a good time we have plenty of info for you. Most locals probably already know the easiest answer to this city, if ever in doubt just head to the world famous Riverwalk.
There will always be some sexy ladies from around the world checking out this major tourist attraction. Plus it makes for a great date spot with so many good restaurants, quaint cafes, patio bars and all forms of nightlife. Think of it as the center of the city as far as dating goes, but don't worry we aren't going to ramble about it for this entire guide.

There are plenty of other good spots to meet single girls in San Antonio and we will start with some of the best nightclubs and pick up bars in town. Next will come places to meet women in your area during the day, and online dating will follow that.
Then we will switch it over to our local date night guide. Meeting girls is only a small part of the battle, you need to know some fun places to take them if you want them to open up to you.
Whether you are looking to hook up with a one night stand or show the girlfriend a good time there are a plethora of upscale or casual date spots to choose from and we will mention the best of the best here.
Nightclubs & Pick Up Bars
While this city isn't exactly known for a thriving singles nightlife scene there are plenty of good pick up bars and nightclubs to meet single girls in San Antonio. Some of our favorite spots would be:
The last place we listed, Francis Bogside, is located near Trinity University as are a few others. It is a good place to go try and hook up with some college girls in San Antonio and you will find a nice bar district there on St Mary's Street which is one of the better answers for where to get laid in town.
South Town is another area with many hook up bars close to each other. Most guys prefer to try and pick up women in the singles nightlife in your area for a variety of reasons.
The biggest one is the alcohol factor, it gives you the courage to actually approach them, and it loosens them up so you actually have a chance with them. If you don't like the nightlife here then head over to try to hook up with Austin girls on 6th Street.
Meet San Antonio Girls During The Day
OK, we probably should have titled this section meet girls in San Antonio during the day instead, because our best spots for day game aren't really about the ones who live here. Sure, you will also see some local women out at the two main tourist attractions here, but tourists will be more plentiful.
The Riverwalk is the obvious answer for day game, at least on a nice sunny day. People from around the world will be strolling through on foot, look for single girls or small groups of girls near you and give it a shot.
Another great spot would be The Alamo and the shops or cafes nearby. Any place that has heavy foot traffic from lots of women is usually going to be a good day game spot and both of the above fit that perfectly.
Then you have the standard day game spot that you find in any city, shopping malls. Some in this town you could try are:
The Rim at 17503 La Cantera Pkwy
North Star Mall at 7400 San Pedro Ave
Rivercenter at 849 E Commerce St
Rolling Oaks at 6909 N Loop 1604 E
La Cantera at 15900 La Cantera Pkwy
Wonderland of The Americas at 4522 Fredericksburg Rd
Chat With Girls Online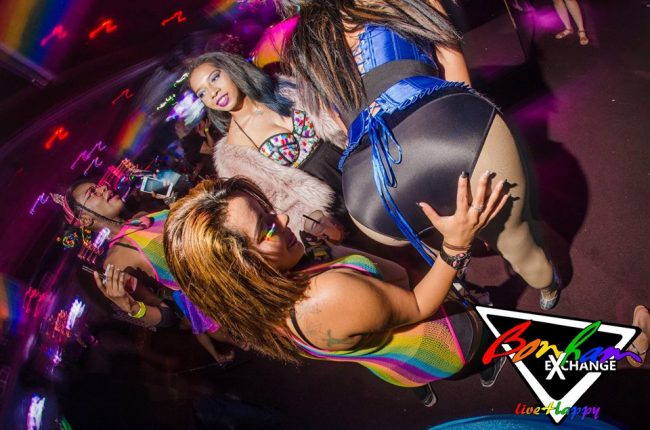 Not all guys are approaching strangers in public, and in fact most aren't. Sure, if you have that perfect opportunity where the prettiest girl in your area keeps glancing in your direction, smiling, or even waving at you then that is one thing, but how often does that really happen?
Usually you have to coldly walk up to a girl out of the blue and be the star of the show. Not a fun situation, it is much easier to try and get laid by sending out some simple messages on online dating sites to hundreds of single girls in San Antonio and see which ones are interested in having a chat.
There are some good dating sites out there to help you find a serious relationship, but what if you aren't up for full time dating right now? Maybe you just want to hook up and get laid but not have to deal with all of that commitment.
Try looking into Adult Friend Finder, Texas is one of the most popular states in the US for this site that is all about hooking up, not about looking for a wife. The best part is that the thousands of female members who have checked their messages in this state over the last month all know that.
If they wanted a serious relationship they would be on one of the other sites. These girls sign up for Adult Friend Finder because they are looking for casual sex just like many of us are.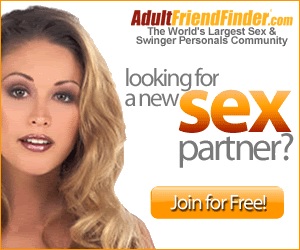 San Antonio Dating Guide
You just read about plenty of ways and places to meet single girls near you, our San Antonio dating guide is next up. This is where the Riverwalk really begins to shine and is always an easy answer.
The ambiance in that area is great, there are so many patio bars, restaurants, cafes, shops, and things to do on top of taking a romantic walk along the water. If you are trying to date a local girl it might be a bit played out to her, but even so it is a great area.
When it comes to trying to wine and dine a tourist then it will be even better. But it isn't the only good date spot you will find here, in fact we have a large list of good romantic restaurants and cocktail bars for a date in San Antonio:
Comedy clubs can usually make for a fun and cheap date. Some of our favorite here are:
You can check their websites linked above to see if there are any headliners you don't want to miss coming to town soon.
Another good cheap date spot in San Antonio would be at the McNay Art Museum located at 6000 N New Braunfels Avenue where every Thursday night from 4pm to 9pm you can get in free and check out all of the exhibits. You and your girl can head there before or after dinner and drinks and it won't cost you a thing.
For some more classy options on your date night try to see what is going on at the:
On the right night any of the above venues could be a good place to pick up single women as well.
Day Date Ideas
Guess where our top day date idea is…. yup, the Riverwalk. But we won't go into detail on that one again, you surely are already annoyed at us mentioning it so many times.
Some other good outdoor date spots would be:
Woodlawn Lake Park at 1103 Cincinnati Ave
Brackenridge Park at 3700 N St Mary's St
San Pedro Springs Park at 2200 N Flores
San Antonio Botanical Garden at 555 Funston Pl
Bamberger Nature Park at 12401 Babcock Rd
Canyon Lake
The Japanese Tea Garden in Brackenridge Park would make for the perfect casual date with a San Antonio girl. Little Woodrow's at 2535 Babcock Rd is a fun sports bar that puts on different games and activities which can make for a good day date. Plus The Hangar at 8203 Broadway has daily happy hours running from lunch time all the way up until 7pm.
Another fun day date idea would be the Pearl Brewery at 303 Pearl Parkway. This former brewery has been converted into a shopping mall but there are plenty of things to do inside.
You could try rock climbing at The District at 2424 Broadway or going to Six Flags Fiesta Texas if you are craving adventure. Then there is also The Alamo and also some great museums and art galleries like:
McNay Art Museum
San Antonio Museum of Art
Ruby City
Briscoe Western Art Museum
Since so many of the places listed in this guide are near the Riverwalk you should probably book a hotel near there to make your stay more convenient. For a weekend getaway you consider heading to Houston.
Enjoy Dating San Antonio Girls
Should we try to sell you on the Riverwalk one more time? OK, OK, we won't do that. But it is always an easy place to go if you are in a rush and don't have time to come up with a better plan.
It is definitely nice to have a great fallback option like that if you can't find somewhere better to go. Hopefully some of the spots we listed above will help you impress her by not being like all the other guys who just bring her out to that tourist trap every time they go anywhere.
Don't forget that if you are in a dating slump and haven't hooked up in awhile that the single women near you on Adult Friend Finder can always help you get out of a dry spell. That wraps up our best places to meet girls in San Antonio and the dating guide, enjoy your time here.