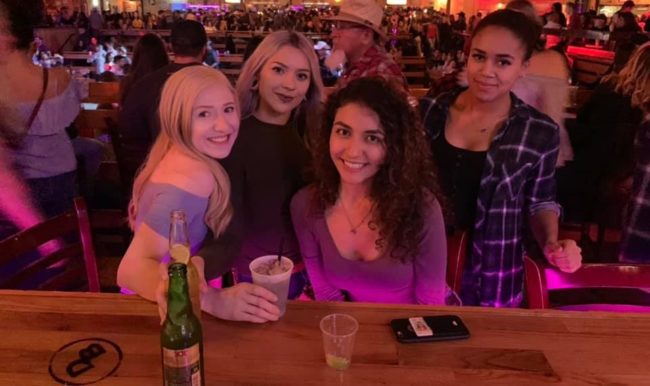 If you are looking for the best places to meet girls in Albuquerque and a dating guide then welcome to our post. We will fill you in on where to pick up single women in your area and some great date night ideas to show them a good time.
Our goal is to have you fully prepared within a few minutes of opening this page. We will start out by covering the best nightclubs and pick up bars to meet single girls in Albuquerque.
Most guys do prefer to hit on women after dark when they have a few drinks in them to muster up the courage. This city is certainly not known for vibrant nightlife but there are plenty of places to grab a beer and try to hook up.

You may want to buy a cowboy hat and learn how to line dance to fit in, but that is up to you. From there we will talk about where you can meet ladies during the day and mention a good online dating site to try out.
Then we will transition over to our local date night guide. Romantic restaurants, cocktail bars, and fun things to do during the day will be covered. Whether you need to have a nice night out with the wife or want to meet a new girl near you and get laid you will find the info you need here.
Nightclubs & Pick Up Bars
If you are looking for some singles bars and nightclubs to pick up Albuquerque girls you could try:
We mentioned it above but the singles nightlife here definitely tends to have more of a country western theme to it. A lot of guys complain about there not being any great nightclubs like you find in Vegas, but you can find a pretty decent singles nightlife area downtown on Central Ave around 4th and 5th Street.
The Nob Hill area also has some places to go out but it isn't a party hot spot by any means. If you are traveling through town and hoping to hook up with Albuquerque girls just stay downtown on Central Ave, a well placed hotel will make it a lot easier to get laid.
Salt Yard has two locations, West is at 3700 Ellison Drive NW and East is at 6001 Osuna Road NE and they are both fantastic options for a date night in addition to being good places to meet women. Some of the live music venues we are listing in the live entertainment part of the date nights section could also be great pick up spots depending on who is performing like The El Rey or Revel.
Speaking of places where it is easier to get laid, go party with the sexy girls in Phoenix from ASU if you don't like the scene here. Or for the best spring break party destination in the area you can try to go hook up at Lake Havasu.
Meet Albuquerque Girls During The Day
Once again there really isn't too much to brag about when it comes to meeting single Albuquerque women during the day either. The best thing you can do is visit a mall or shopping district, but you can do that in any city:
Coronado Center
ABQ Uptown
Winrock Town Center
Williams Sonoma
Cottonwood Mall
The Old Town and downtown areas will also have some solid foot traffic walking by throughout the day. The Pool Bar at the Sandia Casino could be a place to check out, particularly on busy holiday weekends or if they are throwing any parties.
Meeting girls in your area during the day can work but it is usually a very slow process, our next section is more like speed dating in Albuquerque for the 21st Century.
Chat With Girls Online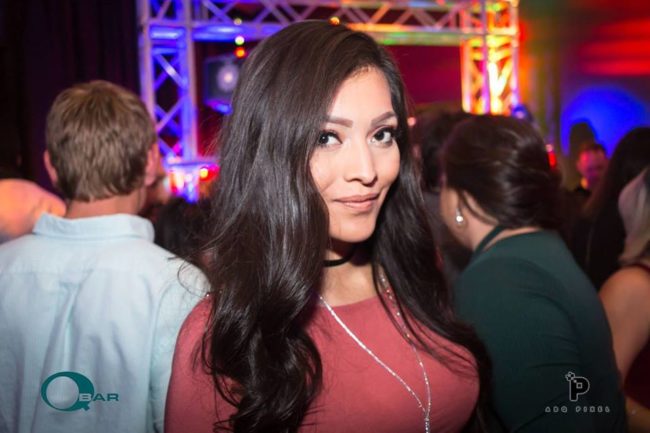 The internet really has changed things when it comes to dating. Some guys still prefer to try and hook up through the traditional methods like going to a club or approaching a stranger on the street.
They certainly still have their own advantages, a true pick up artist usually uses all of the weapons at his disposal. From a speed and efficiency point of view there is no better value for your time then online dating.
Trying to meet girls in Albuquerque near you during the day takes forever and often ends up with nothing, nightlife can be better at times but not always. In this city the local nightlife for singles doesn't offer up much at all sadly. But with online dating you can send out so many messages that you are bound to get some replies.
We all know about the best dating sites to meet our future bride, but what about when we just want to get laid without starting a serious relationship? Adult Friend Finder is the answer if the goal is to hook up.
This site isn't about trying to find your future wife, it is about hooking up as soon as possible. You can find over a hundred single women in New Mexico who have logged on Adult Friend Finder over the last month.
They all are signing up for this site for one reason, it might just be the same reason that makes you interested as well.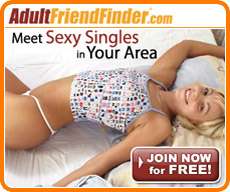 Albuquerque Dating Guide
Hopefully by now you are confident about knowing where to meet single girls near you and our Albuquerque dating guide can help you out with the rest. Any time you can get a girl to go out with you that is great, but you aren't in the clear just yet.
You need to know how to show a woman a good time if you want to see her again. This can easily be accomplished by taking her to one of these romantic restaurants or cocktail bars:
Take her to see a live performance on your Albuquerque date night at one of these spots:
Some of the above could be a good place to pick up single women depending on who is performing on any given night.
Day Date Ideas
If the weather is accommodating then you should try to enjoy the great outdoors. In the middle of the summer it might be too hot, but throughout the rest of the year you could visit:
Rio Grande State Park
Los Altos Park
ABQ Botanic Garden
Mariposo Basin
ABQ BioPark & Zoo
Many local girls are addicted to caffeine these days so grabbing a coffee at Cafe Bella Coffee may not be a bad idea. Another cool thing to do is ride up the Sandia Peak Tramway. If you wanted to involve alcohol on your date during the day you could go play Nintendo at the Red Door Brewing Company.
Electric Playhouse has been putting on EDM events so we put them in the nightlife section, but it could also be a fun place to bring your lady when the sun is up. For something more adult check out museums and landmarks like:
Indian Pueblo Cultural Center
International Balloon Museum
Albuquerque Museum
New Mexico Museum of Natural History & Science
A quick trip to El Paso could make for a nice romantic weekend together.
Enjoy Dating Albuquerque Girls
That is all of the info we have. We would ask our readers to keep us updated on any changes to the scene here. If new clubs or hook up bars open up please leave them in the comments, and if something closes down please do the same, keeping up with nightlife venues isn't easy.
Remember to contact the single women in your area on Adult Friend Finder if you want to get laid without getting too serious. That wraps up our best places to meet girls in Albuquerque and the dating guide, enjoy your time here.