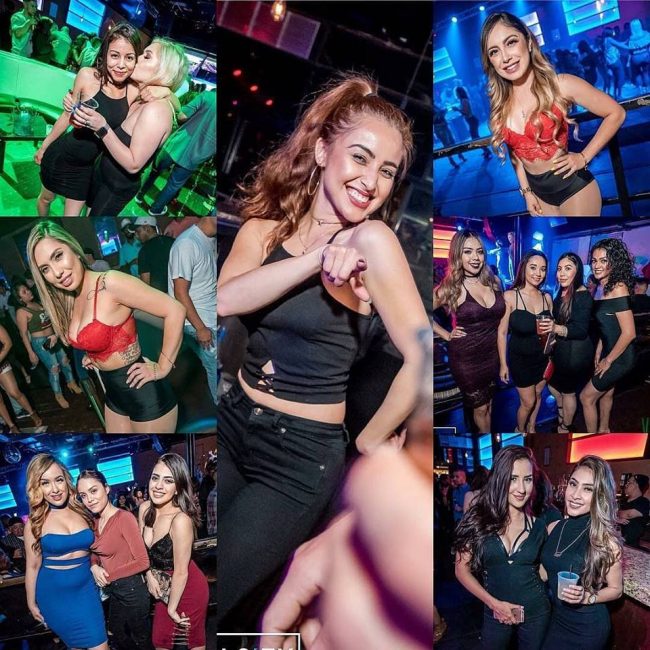 If you are looking for the best places to meet girls in Phoenix and a dating guide then welcome to our post. We have plenty of information here to help you pick up single women in your area and many good date spots to try to wine and dine them as well.
This city is expanding at a rapid rate, over half a million people have moved into town since 2010. Suburbs like Scottsdale, Mesa, Glendale, Gilbert and Tempe are getting more and more crowded and they will be briefly covered in this guide as well.
We will begin with the best places to meet single girls in the Phoenix nightlife. There are a few good nightclubs and plenty of pick up bars around this city and we have a lengthy list for you to choose from.

Day game will come next, and in our opinion for this you will be best off over by the University in Tempe. Online dating will be covered, dating sites are helping people hook up as much if not more then bars are these days.
Then we will move on to our local dating guide. Romantic restaurants, lounges, cocktail bars, cheap date spots and casual places to go during the day will be covered. By the time you finish reading this post you can come up with many different game plans that will suit your tastes.
Nightclubs & Pick Up Bars
Some of the best singles bars and nightclubs to try and hook up with girls in Phoenix would be:
There are plenty of good nightclubs and bars to meet singles in the nightlife here. It is mostly a bar scene though, we have listed the clubs at the top of that list but if you are expecting many world class nightclubs with international DJ's coming through to turn the tables you might be a little disappointed.
In that case just hop in the car and spend a weekend partying in Las Vegas and hope to get laid there. The venues in the above list are mostly in the downtown area, we will be covering the suburbs a little later on.
As you can see some of the best clubs to meet girls in your area are located on East Washington Street, and a good bar & singles nightlife district to try and get laid can be found on Jefferson Street. Renting a room near there wouldn't be a bad idea if you are traveling through town.
Meet Phoenix Girls During The Day
Day game isn't always easy but if you head over to Tempe to try and meet girls in Phoenix during the day you might have some success. The Arizona State University campus and surrounding areas will have some very sexy girls on foot day and night.
Go to cafes, shops, or Papago Park nearby and it won't be long until you see a head turner. A few other good spots for day game would be:
Biltmore Fashion Park
Shops at Norterra
High Street
Uptown Plaza
CityScape
Lux Coffee Shop at 4400 North Central Avenue could also work, or in the summer head to a pool party at Maya Dayclub in Scottsdale.
Chat With Girls Online
Remember when people used to look down at online dating? When it first started to become a thing everyone was ashamed to mention that they had given it a shot. These days if you ask anyone under 25 if they would rather meet someone online or at a singles bar most will choose to use the internet.
The reasons are pretty simple, you have a much wider selection when it comes to trying to meet girls in Phoenix online. You don't just go out to a pick up bar and hook up with whoever happens to smile at you from across the room.
Instead you can message as many girls in your area as you want, start a conversation, and see if you have anything in common. There are plenty of great dating sites out there to try and find a long term relationship, but what if you just want to get laid with no strings attached? Try out Adult Friend Finder.
There were close to five hundred Phoenix women on this online hook up site at our last check, and around a thousand more across Arizona. They aren't signing up to Adult Friend Finder because they want to chat about their feelings, they want to hook up and are waiting for guys to message them right now.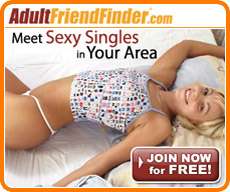 Phoenix Dating Guide
Now you know about many of the best spots to meet singles near you, lets turn our attention to where to go on a date. Meeting women is half the battle, you still have plenty of work to do if you are hoping to hook up.
This dating guide for Phoenix will have plenty of recommendations. You can take the links and learn a bit more about each spot if you want, that way you can see if they sound like a place you or your date will like and if they fall within your budget.
Some very nice romantic restaurants for a date would be:
If you wanted some good cocktail bars for a more casual and likely cheaper date in Phoenix check out:
Little Woody, The Yard and Cobra Arcade all have different types of games and activities you can do if you think the conversation will be lacking. Of course the pick up bars and nightclubs listed above are not only good for meeting single girls but could also make for a good casual date spot.
You could check out the Downtown Phoenix Art Walk for their First Friday events, or the AZ Science Center also has a wine event on the first Friday of each month that would be a perfect.
Another good cheap date in Phoenix would be to head to one of the numerous comedy clubs in town. Some of our favorites are:
And then you have all kinds of live music and entertainment venues like:
Day Date Ideas
It is pretty easy to find good spots to go out after dark, but finding day dates in Phoenix is a little tougher. That is true of any city actually, but we do have some ideas for you here.
The bars with games we just mentioned like Cobra Arcade would not be a bad choice, nor would going to the Phoenix Rock Gym at 1353 E University Dr in Tempe. A great brunch spot is Tuck Shop at 2245 N 12th St.
You could always just pack a picnic and head to outdoor areas like:
Granada Park
Encanto Park
Desert Botanical Garden
Sedona
Meteor Crater
Grand Canyon
There are also some good museums and historic places to check out like:
Heard Museum
Phoenix Art Museum
Bentley Gallery
Musical Instrument Museum
One of the biggest parties you can find in this city every year is during the Phoenix Open golf tournament that is usually held during the weekend of the Super Bowl. You don't hear many golf claps here, this is where the tour lets loose and everyone is out to have a good time.
It would make for a great casual day date and could be a good place to try and hook up as well. For a weekend getaway maybe consider San Diego?
Scottsdale Date & Pick Up Spots
We aren't going to go too in depth here, but we do have some good spots for a date or to try and pick up single girls in Scottsdale like:
Downtown Scottsdale will have the most pick up bars, and good restaurants for a date night like:
To meet girls during the day visit shopping malls and areas like:
Scottsdale Fashion Square
The Pavilions at Talking Stick Shopping Cente
Kierland Commons
Scottsdale Quarter
The Promenade
For a date during the day go to the Scottsdale Museum of Contemporary Art or the Desert Botanical Garden.
Party With Arizona State Girls In Tempe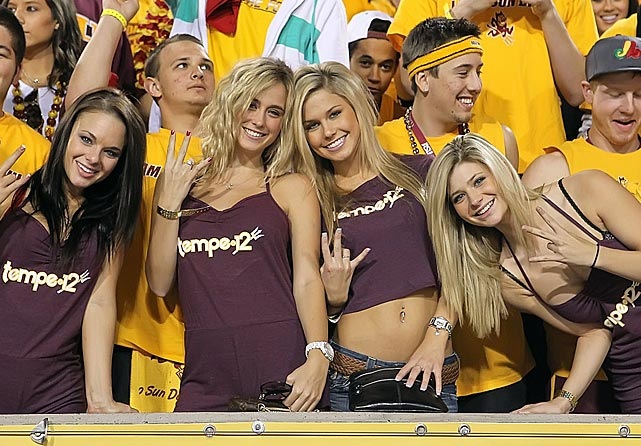 Look at any 'biggest party schools' list and Arizona State University in Tempe is going to be up near the top of it. So it goes to reason that if you want to hook up with girls in Phoenix going to party near the university wouldn't be a bad idea.
Many of the best singles bars can be found on Mill Avenue and that would be a great place to try and get laid. Some of our favorite spots to meet Tempe girls are:
When Tempe girls want to get wild during spring break they often go party at Lake Havasu where they often mix with the U of A girls from Tucson plus other colleges in the southwest.
Singles Bars In Glendale
We have a couple of good spots to take a date or meet girls in Glendale:
Lucie's is a great spot for a cheap date.
More Choices In Gilbert
And if you are trying to hook up in Gilbert you can probably find some sexy ladies at:
Mesa Dating & Nightlife Guide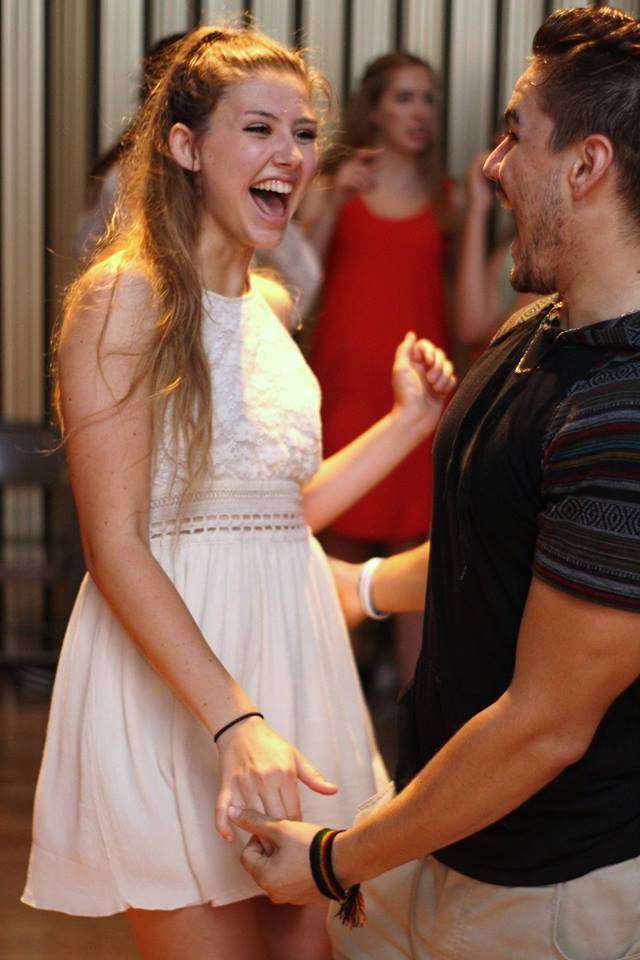 When looking for the best singles nightlife in Mesa to pick up girls or go on dates focus on Main Street. Many of the best bars, restaurants, and nightclubs in the city are located here.
Some of the best places to grab a drink or party would be:
Good restaurants for your Mesa date night are:
The Mesa Arts Center would also make for a good date spot during the day. If you are fortunate enough to meet a really special girl sweep her off her feet by taking her to Playa del Carmen.
Enjoy Dating Phoenix Girls
Well, we covered this metro area about as well as we could. If you know of any other spots that are worth checking out then leave them in the comments and we will try to add them to the lists.
As this city continues to grow more single women will be moving in near you. Don't forget that many of them will hop on Adult Friend Finder when they hope to get laid and don't yet have a boyfriend to help them out with their little problem.
That wraps up our best places to meet girls in Phoenix and the dating guide, enjoy your time here.