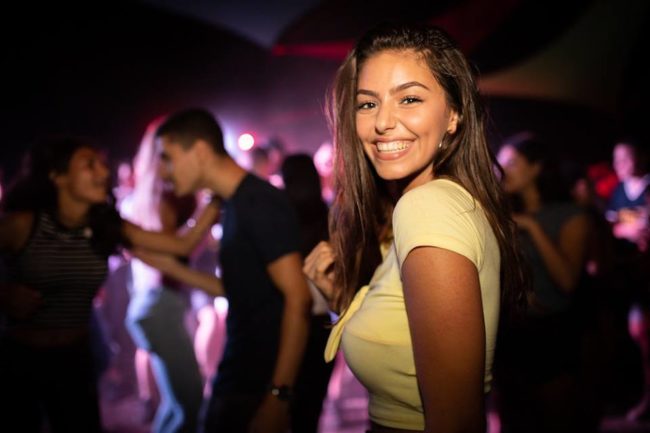 If you are looking for the best places to meet girls in Corpus Christi plus a dating guide then you found the right website. It will not take us long to tell you all about where you can pick up single women in your area and take them out a date night.

We always like to begin with the nightlife, and we will even be covering the South Padre Island nightlife as well. Then we will move on to meeting single Corpus Christi girls during the day or how you can use online dating sites to speed things up.
Local date night ideas and many interesting things to do together will also be discussed. We have covered many cities in Texas on our site, time for another one.
Nightclubs & Pick Up Bars
We know many of you just want a list of singles bars and nightclubs to pick up Corpus Christi girls so here it is:
The main area for singles nightlife can be found on the South Side, right around Club Rio and Pure. There is more nightlife downtown as well, but around the South Side is where you can find the younger crowd and maybe hook up with Corpus Christi girls on a one night stand.
Try to book a hotel room in that area if you are hoping to get laid while in town. Many of you probably also know that you can find some great nightlife for singles in South Padre Island about half an hour away.
This is a major spring break party destination so if you are here in March or early April go party and try to hook up with girls at South Padre Island bars and clubs like:
The summer could be OK there also, but nothing will compare to spring break when you have girls from Austin, Texas A&M, Tech, and all over the South coming in to have a good time. Like most beach party towns this one is easy to figure out, pretty much all the clubs and bars are along Padre Boulevard.
Meet Corpus Christi Girls During The Day
If the weather is nice you can go try and day game at JP Luby Beach, or during spring break go to Padre Island Beach. It isn't always easy to pick up women in your area at the beach but if you master it then you can have a lot of fun.
Year round you can try to meet single Corpus Christi girls at malls and shopping districts like:
La Palmera
Moore Plaza
Sunrise
Gulfway
Five Points
Chat With Girls Online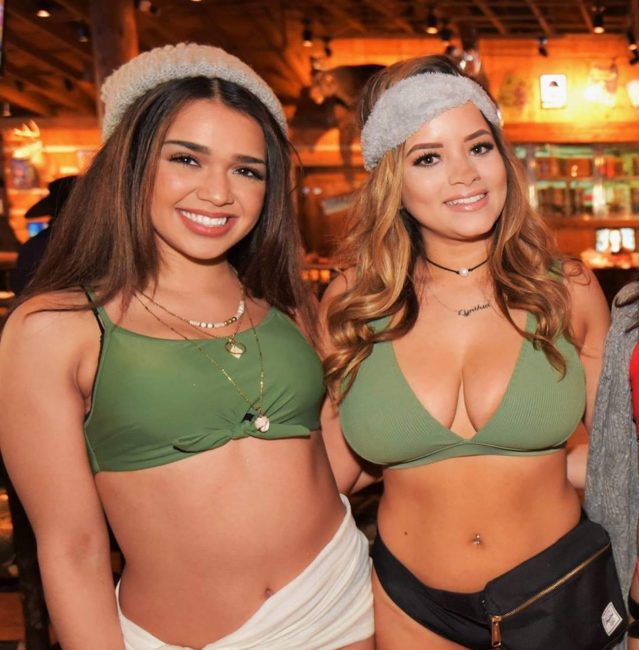 Look guys, everybody can feel that the dating scene has gotten really weird recently, particularly for any single men. It is hard enough to find any hot girls near you that aren't listening to earbuds or staring at their phone all the time.
In the current climate you also have to be really careful about what you say to women. Complimenting them is usually the most effective way to open a conversation, but after me too figuring out what is an acceptable compliment or not isn't easy.
Factor in that the average guy can't get into a nightclub without waiting in line for an hour or spending hundreds of dollars on bottle service, is this really the best way? Thanks to technology there are other options and online dating sites might just be the best, in many ways they are the modern speed dating in Corpus Christi.
We aren't going to bore you with buymearing.com or any sites out there you can use to find true love, if that is what you are after then good luck to you. Instead we want talk to the guys who just want to get laid with no strings attached about Adult Friend Finder.
This isn't where you go to get hitched, it is where you go to find local single girls in Corpus Christi and all around Texas who want to hook up just as badly as you do. When a girl signs up to this site knows what she is getting into, that means when you meet a girl off Adult Friend Finder you will be getting laid damn near every time.
If don't like all the lying, acting, games, and leading girls in your area on it often takes just to hook up then stop all that nonsense and try a more efficient way.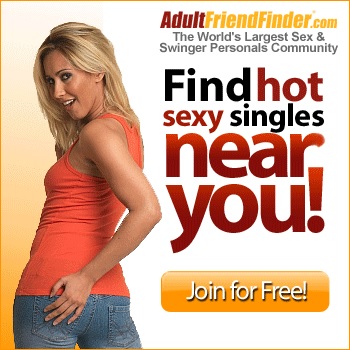 Corpus Christi Dating Guide
OK guys, now that you know about best ways to meet singles near you it is time to pivot to our Corpus Christi dating guide. Show a girl a good time on your date night and she may very well show you a better time later on.
These romantic restaurants or cocktail bars would be a nice start:
After dinner go party in the South Side nightlife, or catch a show at Mesquite St. Comedy Club or Harbor Playhouse.
Day Date Ideas
Hopefully you get some nice weather to enjoy some time outdoors at places on your local date during the day such as:
Cole Park
Mustang Island State Park
Heritage Park
You could also go to JP Luby Beach, Padre Island Beach, or Hurricane Alley Waterpark. There are some cool museums and sites to check out as well:
USS Lexington
Corpus Christi Museum of Science & History
South Texas Institute of the Arts
Selena Museum
Texas State Aquarium
If you want to visit another cool city try out El Paso.
Enjoy Dating Corpus Christi Girls
There you have it, that is all the info we've got. If you know of anything else to add please do so in the comments below, and if anything here is out of date please let us know so we can correct it.
Remember that in March and early April there will be lots of college girls in South Padre Island looking to hook up, throughout the rest of the year the women near you on Adult Friend Finder can help you get laid. That wraps up our best places to meet girls in Corpus Christi with our dating guide, enjoy your time here.