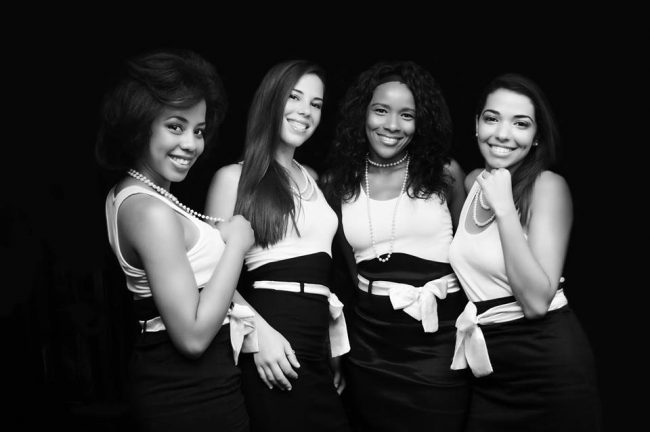 If you are looking for the best places to meet girls in Havana with a dating guide then we have you covered. This post will have plenty of info on where to pick up single women in your area and great things to do on a date night.

The nightlife will be the starting point as it is in all of our guides, then we will move on to meeting single Havana girls around town during the day. Online dating is also slowly picking up steam here, we will tell you about the best dating site to use if you want to pipeline before your trip.
Local date night spots and casual things to do when the sun is out will also be covered. Whether you are a single guy hoping to hook up or are taking a vacation with your special someone you will find what you need here.
At the end of this post we will have a quick travel section, if you are new to Cuba or Latin America be sure to check it out.
Nightclubs & Pick Up Bars
We know many people don't have time to read a full blog post so here is a list of singles bars and nightclubs to pick up Havana girls:
We are going to be mentioning a few parts of town over and over in this guide, and they are also included in the main areas for singles nightlife. Old Havana and the Malecon are where you will find many of the best pick up bars in the city to search for a one night stand to get laid with and Vedado has become more and more trendy over the past few years.
This is where sexy girls in your area will go out to dance every night, and some will have hooking up on their minds as well. If partying is on your agenda then you definitely will want to stay as close to those areas as you can.
We will cover this more in the travel section but there will be many prostitutes at bars in Old Havana, girls will go there specifically to try and make money off tourists. If you are really out kicking your coverage then there is a good chance you will have to pay to get laid.
You can also read about the best singles nightlife in Santiago de Cuba at that link.
Meet Havana Girls During The Day
If you want to meet girls during the day Old Havana and the Malecon will also be great spots to go out on the hunt. Not only will you meet local Cuban women in the area, but there may also be sexy ladies from around the world staying here on their vacation.
Another good part of town for day game would be Vedado, in this area you may have a better chance of hooking up with locals as it is a bit less touristy. Plus you always have the option of trying to meet single girls at malls and shopping districts like:
The Manzana de Gomez Kempinski
Airline Building
Mercado de Artesania
Tiendas Carlos III
Chat With Girls Online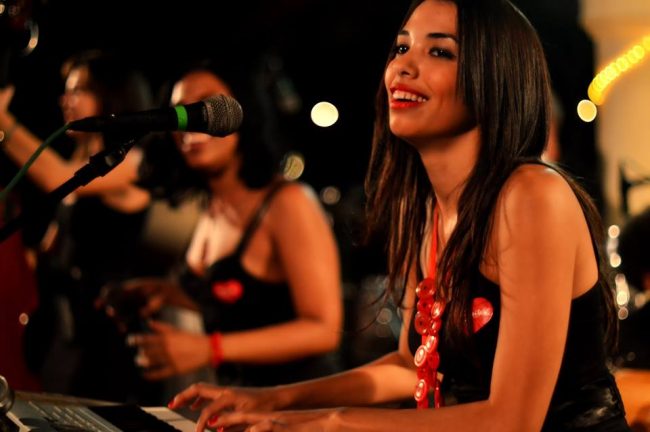 We will be covering this a bit more in the travel section but Cuba is really behind the times and modern technology isn't anywhere near as prevalent here as most countries. You don't find free Wifi many places, and mobile data is more expensive than most locals can afford.
But things are slowly starting to change, you will notice that some parks do have free Wifi, and while it isn't the best connection it is a lot better than nothing. This means local Havana women have access to the internet, and they are really starting to get into online dating.
Latin American Cupid is the biggest dating site here and you will find some Cuban women in your area using it. Often times when a girl signs up to a dating site here it is because she wants to date foreign men, so you have that in your favor.
Our best advice is to go ahead and sign up to Latin American Cupid for free a couple weeks before your trip and check out the available girls near you in Havana who are using it. If you like what you see then great, you can go ahead and register so you will have dates lined up upon your arrival to improve your odds of getting laid.
If not, well it only cost you a minute to check it out and you will need to hope you can hook up quickly when you are in town which isn't always easy.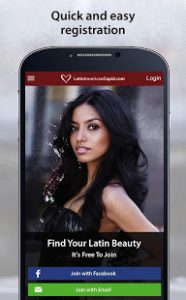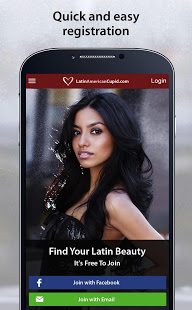 Havana Dating Guide
Now that you are caught up on the best places and ways to meet singles near you our Havana dating guide needs to kick into full gear. Any time you can get a girl to go out on a date night with you it is a good thing, but you still have plenty of work left to do.
This city really has a historic charm to it so finding a good date spot will not be hard. Try out any of these romantic restaurants or cocktail bars:
We listed the Tropicana above in the nightlife section, but seeing a show there would be a great idea for a date night. Also every night at 9pm the Morro Castle shoots off the cannon which is definitely worth checking out.
If you really want to make her happy find a bar with live music and do some salsa dancing whether you are any good at it or not. If you can't stomach that then take her to see the Ballet Nacional de Cuba.
Day Date Ideas
The romantic and historic streets here will make this pretty easy. Just walk around Old Town and along the Malecon holding hands while having a nice conversation before stopping off at an interesting cafe downtown like Café O'Reilly.
Take your Havana girl to Central Park or the Plaza de Armas. Go on a tour of the Partagas Cigar Factory, or visit beaches like Playas de Este and Santa Maria.
For some more sophistication on your casual date during the day try these landmarks and museums:
Museum of the Revolution
Museo del Ron Havana Club
Museo de Bellas Artes Cubano
Finca Vigia
Morro Castle
Gran Teatro de La Habana
Be sure to check out our other Caribbean dating guides if you are looking for other cities to visit.
Tips For Tourists & Expats
This is definitely a fun city to visit, but it is also quite a bit different than what you are probably used to. We wouldn't be surprised if some people cut visiting Cuba off their bucket list after they heard it isn't easy to get internet.
Don't worry, you can find it if you know where to look. For mobile data find an Etecsa shop and be prepared to wait in a long line. You can also buy mobile data cards from hotels or touts on the street, just make sure the card hasn't been used yet before you pay.
Prices are pretty expensive, over a dollar a minute. Speaking of prices you will change your US Dollars to the CUC and it trades at a 1 to 1 rate though expect to lose about 10 percent.
Many nicer hotels will have free Wifi in their bars and it should be good quality. Go grab some lunch or a drink if you have anything important to do online.
Here is a map of the bus stops, taxis can be pretty expensive so use the public transportation. Now let's talk about the dating and hook up culture in Havana, the sexy girls you see around town will certainly get your attention.
We covered this before in the nightlife section but there are going to be many prostitutes around and they are who you are most likely to come in contact with at singles bars or nightclubs. This is common in poorer countries all over the world, and maybe even more so here.
The dating culture is very similar to Africa, it is kind of expected for a girl to be compensated when she has sex, even with her boyfriend or husband. OK, maybe that is kind of standard around the world but it has a more transactional feel to it here than most places.
Many tourists go to the same bars in Old Havana and prostitutes know it. Even if you venture out of the main touristy areas if you are getting looks of interest across the bar she is probably a hooker.
The thing is many women who have real jobs also do this on the side, and as a tourist who is only in town for a short amount of time you are probably never going to figure it all out. If you are against paying to get laid then just hit on other tourists and don't try to hook up with the Cuban girls.
Another important thing to note here is that hotels will make you pay extra if you try to bring a guest back with you. The best thing you can do is rent a 'casa particular,' often times this means renting a room in someone else's home. Think of it like staying at an AirBnb.
If you do happen to hook up with a Havana girl she may not want to go back to a standard hotel with you because they will check her ID. If her ID gets flagged too many times she can get in trouble with the cops.
She can even get into trouble for walking on the street with a gringo after dark, so you may need to ask her to follow you back to your place. Don't worry, as weird as this sounds for you this is just what life is like for them.
Lastly, Cuban girls won't speak much English. Learn some Spanish and some salsa moves wouldn't hurt either.
Enjoy Dating Havana Girls
OK, that last section may have gotten a little weird but we are just trying to tell it like it is. Right now Cuba is a very unique place to visit, many people will love their trip but it isn't for everyone.
The best thing you can do is know what you are walking into ahead of time so that you are ready when you get here. Don't forget about the single women near you on Latin American Cupid, pipeline effectively and you won't regret it.
That wraps up our best places to meet girls in Havana with our dating guide, enjoy your time here.