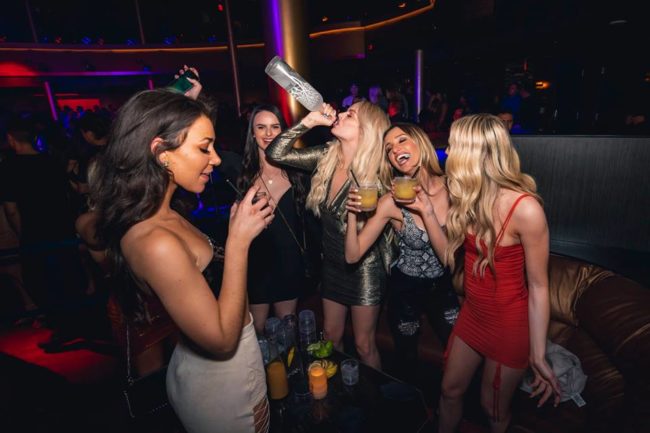 If you are looking for the best places to meet girls in San Diego and a dating guide then we have plenty of info for you here today. This can be a great city where you might be able to pick up some very sexy women in your area, or it can be more of a struggle at times.
Like many places we consider this one to have a high ceiling and a low floor. The high ceiling comes from all those hard toned California bodies that will be around you, plus the great ethnic diversity that is on offer here.
Every look can be found and you will see some very exotic beauties. The low floor comes from the expensive prices and more importantly the bad ratios in the singles nightlife that you often find. Much of that nightlife can be found at the Gas Lamp district which is definitely going to be the best place to meet single girls in San Diego after dark.

There are other pick up bars and nightclubs around town, but the Gas Lamp district is the main place people go to hook up, well there and Tijuana. After we cover the nightlife we will switch it over to places to meet women during the day, and then talk about online dating.
Once we have covered all the pick up spots we will turn our attention to the local dating guide. Getting a girls number is only half the battle, you need to show her a good time and there are plenty of good restaurants and romantic places around this city for that.
Nightclubs & Pick Up Bars
As we already mentioned the Gas Lamp district is the main place to go, if your plan is to hit up a lot of nightclubs and singles bars to pick up girls in San Diego get a room near there. Some of our favorite spots in the city are:
Most guys prefer to pick up girls later in the evening so we always start with the nightlife. The main reason is pretty much alcohol, you are going to have the courage to approach and they are going to be loosened up enough to be willing to chat and maybe hook up.
The main area for singles nightlife is the Gas Lamp which is known for many of the things people don't like about many different singles nightlife districts around the world. Touts on the street telling you free entry then asking for a cover, girls cutting the line while they ask their boyfriends to pay or wait outside, that sort of thing.
With that said it would probably be the best area of town for a guy to get a hotel if he wanted to hook up on his trip. If you aren't liking the scene here the Los Angeles nightlife isn't that far away.
Meet San Diego Girls During The Day
If you want to try to meet San Diego girls during the day there are a few main places we suggest. We will start with the beaches which are always good spots to try and pick up sexy ladies:
Mission Beach
Ocean Beach
Pacific Beach
The Sunburn Pool Parties at the Hard Rock are definitely good places to try and get laid. Next we will turn our attention to shopping malls, you always know you can find some women in your area at the mall, some of the biggest and best are:
Any Westfield Mall
Fashion Valley
Las Americas
Clairemont Town Square
Lastly you may want to hang out in parks or cafes near SDSU where uni girls will be out and about any time night or day.
Chat With Girls Online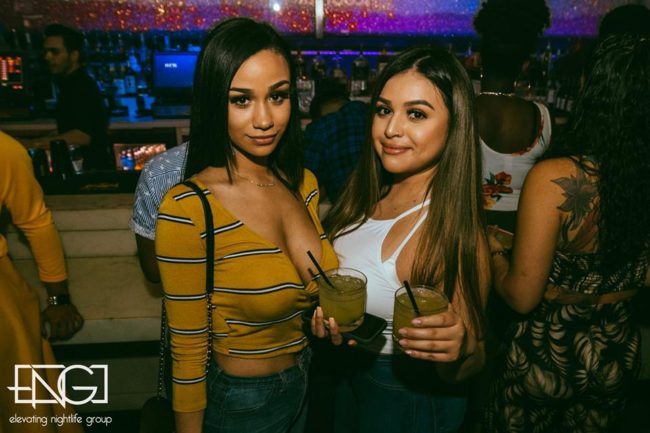 The internet saves us so much time these days and meeting girls in San Diego online will definitely speed up the dating process for you. This is no different than anywhere else in the world, the more women you contact the more you are likely to hook up with.
If you go out to the Gas Lamp, waste an hour standing in line, and only approach one or two girls that isn't a very efficient use of your time. If on the other hand you send out as many message as you can in an hour or two on a dating site then you have a really good chance of getting some girls in your area to go out with you and maybe get laid.
There are plenty of sites out there for people looking for a serious relationship, but what about if you just want to hook up with no strings attached for now? Adult Friend Finder is the best dating site to meet girls in San Diego online if all you care about is getting laid.
It isn't about finding your future wife to raise your two kids in your suburban house behind the white picket fence, Adult Friend Finder is about hooking up ASAP.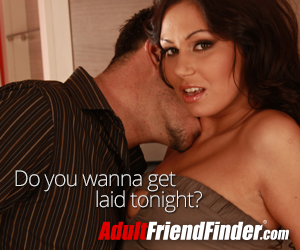 San Diego Dating Guide
Now that you know about the best places to meet single women near you we will turn our attention over to our San Diego dating guide. Luckily for you the weather is often so good here that there are many solid date options day or night.
Lets start off with some good romantic restaurants and cocktail bars first. Wining and dining a sexy lady is always a good way to start off. Some good spots to go would be:
After your meal go take a romantic walk on the beach or party at the Gas Lamp district. Or head to a comedy club like:
If a comedy show is too casual see what show is playing at the San Diego Civic Theater.
Day Date Ideas
There are tons of great places to go on a date in San Diego during the day, the world famous zoo is the first to come to mind but locals may have been there way too many times already. Some other fun places you could go are:
Balboa Park
Horton Plaza Park
Old Town San Diego State Historic Park
Belmont Park
Torrey Pines State Natural Reserve
Tecolote Canyon Natural Park
Sky Zone Trampoline Park
Mesa Rim at 405 Camino del Rio South
Vertical Hold at 2074 Hancock St
Many of these revolve around the great weather and natural beauty this city is known for, though the last few are indoor rock climbing walls and a trampoline park. Taking a girl to the beach at sunset or for a romantic lunch wouldn't be bad either.
Plus those Sunburn Pool Parties would make for an awesome day date. Then you have some more sophisticated options like:
San Diego Museum of Art
Museum Of Contemporary Art
Timken Museum of Art
Honestly you shouldn't need any help finding things to do here, and if you want to involve alcohol on your casual day date try one of these fun bars with games:
For a weekend getaway you could go party in Vegas, enjoy the great outdoors at Lake Tahoe, or take a relaxing beach vacation in Ensenada south of the border.
Enjoy Dating San Diego Girls
Finding local date spots won't be hard, but thanks to some pretty bad ratios you are like to be dealing with finding a girl to take on a date might be. There is a large military presence in this area of Southern California meaning many single guys will be going out each night looking to hook up.
Use all of your available resources like the clubs, singles bars, beaches, other day game spots, and if you find yourself struggling and just need to hook up don't forget about the single women near you on Adult Friend Finder. It is the best slump buster you will ever find when you really need to get laid.
Now you know about the best places to meet girls in San Diego, enjoy your time here.