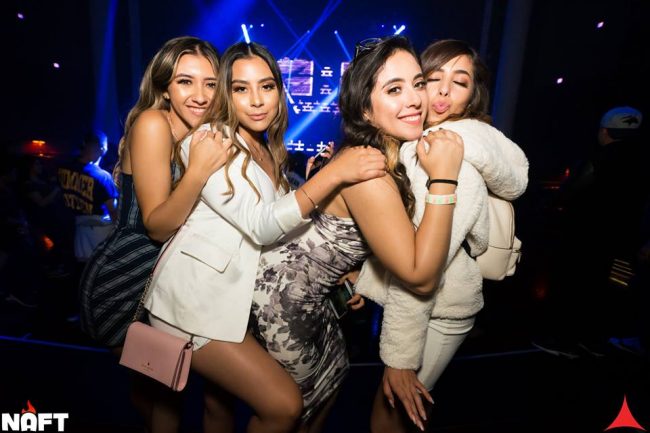 If you are looking for the best places to meet girls in Los Angeles and a dating guide for this city then welcome. There are so many great places to meet single women in your area or take them on a date as it is one of the best spots in the world for either.
We can all agree that California girls are known to be hot, and the sexy LA ladies in particular. This is where attractive people from all over the country and the world come to try to make it big.
For some it works out, they end up on the big screen or get a modeling career. For others it was all just a dream, but they probably had a great time pursuing it.
All of this sets you up for many great places to try and pick up single girls in Los Angeles. Plus since this is such a transient town many of them may not have any friends yet and could be looking to make some new ones which will make your job a whole lot easier.
We will start off with the best singles nightlife in town, of course most of that section will be about the Hollywood and Sunset Strip areas. That is where you are going to find many of the top nightclubs and pick up bars in the city.

Next we will cover day game, you can hit up some beaches that are great for people watching, or visit plenty of other spots around the area for that. Online dating has to be mentioned as well, most people spend half their life staring at a phone these days, if you want a local girls attention that is where you need to go to get it.
Once we have covered all of the top pick up spots to meet single women we will transition over to the dating guide. Romantic restaurants, rooftop bars by the pool, comedy clubs, there are so many great ways to show a girl a good time in this city.
You may already be aware of many of these spots to hook up or take a date but hopefully we have some new tips for you.
Nightclubs & Pick Up Bars
Many of the best places to meet single girls in the Los Angeles nightlife are going to be around the Hollywood and Sunset Boulevard area. This has been the main party hot spot in the city dating back decades and still holds true today, some of the current trendy places are:
You can also find some concentrated nightlife in the downtown LA area:
Then there are many other good clubs and bars to pick up LA girls like:
And there is a good singles nightlife district in Long Beach on Pine Avenue with bars like Cafe Sevilla. You never know where the best place to pick up sexy Los Angeles women will be, but each night they will be out somewhere.
The LA nightlife is legendary and for good reason. Famous people and beautiful women from all over the world flock here because they want to see, be seen, and hook up with each other.
Then there are the average Joe's and Jane's who also happen to live here. All mingling in the same city, you really never know who you might see on a night out.
Meet Los Angeles Girls During The Day
There will also be numerous options for day game here with a wide range of places to visit. The beaches will have hot LA girls a plenty any time that the weather is nice, you can find some of the best people watching in the world every day at Venice Beach. Other good pick up spots would be:
Malibu Beach
Manhattan Beach
Santa Monica Beach
The Third Street Promenade in Santa Monica would also be a good spot to find girls in your area, or walk around near all of the designer shops in Beverly Hills. Hollywood will be filled with tourists during the day, with how crowded it will be picking up might be a bit hard but certainly still doable.
Griffin Park could be a good spot to visit on a nice day, or head to one of the numerous pool bars to try and hook up with hot girls in Los Angeles like:
You could also go party at the Gas Lamp District in San Diego if the scene here gets old.
Chat With Girls Online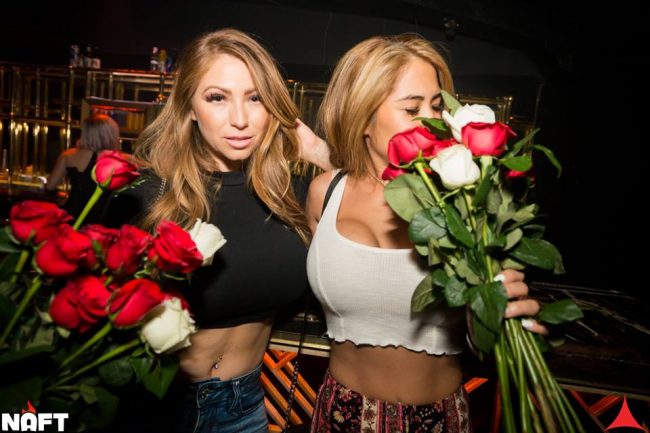 Like we mentioned earlier how often do you see a hot local girl around who isn't constantly checking her phone? People are rarely in the moment these days, instead they are in technology.
Use that to your advantage and get them where their attention is. There are plenty of good dating sites to find your future wife, but what about if you just want to hook up?
Try Adult Friend Finder, there are thousands of single women in your area of Southern California using this site to hook up with guys they don't know. We checked and there were over a thousand girls in Los Angeles logging in to try and get laid over the past month, with many more in the surrounding suburbs.
Women only sign up to a site like Adult Friend Finder because they want to get laid, and the only guys who can help them achieve their goal are the ones who also take that initiative.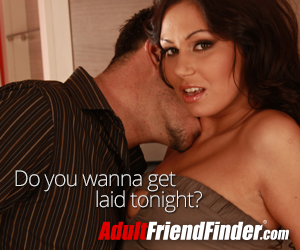 Los Angeles Dating Guide
If you can't find a good place to wine and dine someone in this city then you may have bigger problems then this post can help you with. We just wrapped up our best places to meet single girls near you and now our Los Angeles dating guide is kicking into full gear.
There are always fun things to see and do in this town, and so many great restaurants with beach views that make for a perfect romantic setting. Some of our favorite restaurants and cocktail bars for a date in Los Angeles are:
Then you can take them to party in Hollywood after, or to one of the great comedy clubs this town is known for. Some of our favorites are:
Day Date Ideas
Just like with the nightlife and after dark entertainment there are plenty of awesome things to do on a date during the day in LA. Try taking your hot date to any of these spots and you should be able to have a great time together:
LA Arboretum
Lost Spirits Distillery
Arts District
Griffith Park
Sunset Strip
Hollywood Walk of Fame
Malibu Lagoon
Venice Canals
Universal Studios
Escape Revolution
The Getty
LA County Museum of Art
Autry Museum
Marina del Ray for waterfront dining
South Bay Bicycle Trail
Of course the beaches we mentioned for meeting girls during the day should also work well as a date spot. For a weekend getaway why not consider San Francisco? Or if you really want to go all out bring a girl to Honolulu and show her you mean business.
Enjoy Dating LA Girls
Cities like this one are so easy for us, even if there are a lot of well known options it is never hard to find more good date spots or places to pick up single women here. Giant cities do have their downfalls like smog and traffic, but they make up for it with so many opportunities for things to do.
This city has as high of a ceiling as any, if you can pull it off you can hook up with the girl of your dreams. But you are likely going to need some looks, game, and money to do it. There will be plenty of male competition around that you will have to contend with.
If you find yourself in a slump or want to set up an easy chance to get laid before you arrive in town then don't forget about the girls in your area on Adult Friend Finder. They will be by far the easiest ladies to hook up with that you will find anywhere.
That wraps up our best places to meet girls in Los Angeles and the dating guide, enjoy your time here.