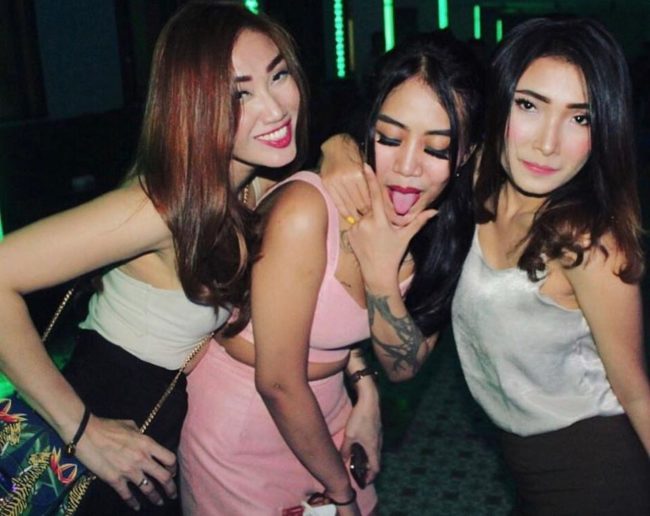 If you are looking for the best places to meet girls in Palembang with a dating guide then you are in luck. Well maybe not luck, you probably just know how to Google. Either way have plenty to share about where you can pick up single women in your area around the city and also many great date night ideas to discuss.

This guide will begin with the local nightlife before covering other topics like where you can meet single Palembang girls during the day and how to use online dating sites for maximum efficiency. Date night ideas and all kinds of fun casual stuff to do throughout the day will also be mentioned.
We will even do a brief section containing tips for tourists and expats for those who are new to dating Indonesian women.
Nightclubs & Pick Up Bars
This is our list of the best singles bars and nightclubs to pick up Palembang girls:
One thing that will make your life a bit more difficult is that there is no main area for singles nightlife here. That is particularly tough on guys who are traveling here in hopes of hooking up with Palembang girls while enjoying their vacation.
In truth this is a pretty conservative country and there is not a lot of nightlife for singles around. On top of that the venues that are available are often places where prostitutes gather, but we will get more into that in a later section.
Just know that if you are going to an entertainment complex that has a nightclub, a KTV, and offers massage that many of the local girls partying there are likely to be prostitutes. That is just how it often is in this country, but it is definitely something you need to know going in.
There won't be as many as you find in Batam and you can find more nightclubs to meet girls in Jakarta to try and get laid with that aren't hookers, but even it does not have a ton of choices for a city of its size.
Meet Palembang Girls During The Day
You really only have one option for day game and that will be to go to the malls to try and pick up single Palembang women. There are not really any good outdoor areas to try at because not a lot of people will be walking on the streets downtown.
Or if they are it will be in extremely congested areas and they won't be good places to try and meet girls. We also should point out that since this is such a conservative country day game is a pretty big waste of time, particularly if all you care about is a quick hook up instead of serious dating.
With that said if you have nothing better to do then try to meet some girls in your area at malls and shopping districts like:
Palembang Indah Mall
Icon Mall
Palembang Square
Lippo Plaza Jakabaring
Transmart City Center
Chat With Girls Online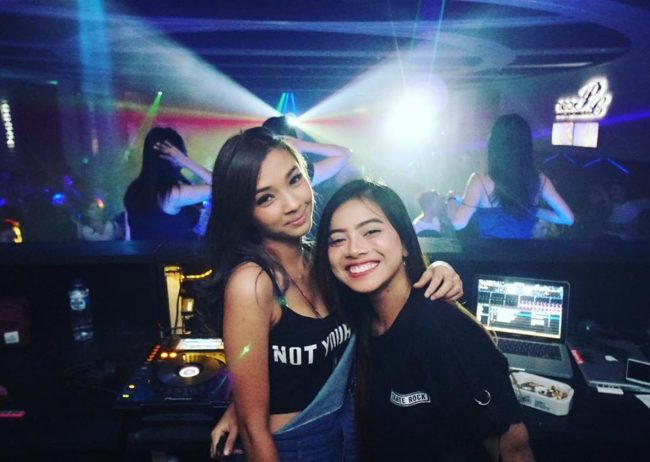 We can admit it, we aren't really sure what a single guy is supposed to do these days. In fact we think any other site out there that is telling you they have all the answers for how to get laid in these strange modern times is full of it.
Attractive women have always been hard to find, but now it is even more rare that you see them anywhere. If you do get lucky and notice one during the day she probably has earbuds in.
After dark at a nightclub she is probably going to waltz right into the VIP section and if you aren't on the list then good luck seeing her again. All single men out there are really feeling this, but we can't just give up now can we? One of the few good things we can think of that has come is how easy it has become to meet girls near you online on dating sites at any time.
They just speed up the whole process and are so much more efficient than day game or approaching at a bar. The best dating site to meet single girls in Palembang online is Indonesian Cupid, and we doubt you are going to find a better wingman in this country.
Indonesian Cupid will get you in contact with a ton of girls in a short amount of time, and one thing you should never forget is that dating is a numbers game. Whether you just want to hook up quick or find a good woman in your area to marry the more you are talking to the better your chances will be.
Other sites can tell you about their amazing pick up artist techniques, we prefer to be practical and in these modern times online dating is the quickest and easiest way for you to accomplish your goals.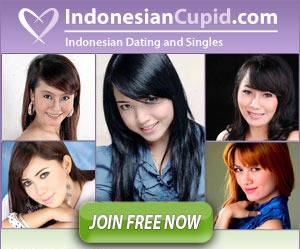 Palembang Dating Guide
We just broke down all of the best ways to meet single girls near you and now our Palembang dating guide is going to take over. Getting her to agree to go out with you was great, but if you don't show her a good time you won't be hooking up.
These romantic restaurants or cocktail bars should help you set the mood for the evening:
Have a nice meal and get to know each other before moving on to faze two for the night. That could mean seeing a show at the Gedung teater GABI'91 Unsri, going to Happy Puppy Karaoke at Square Mall, or take a Musi River Cruise and see the beautiful Ampera Bridge at night.
By the way if you do choose the karaoke route go with Happy Puppy or a family friendly variety. A lot of the KTV's in this city are more about drinking with hostesses or even prostitution and less about singing.
Day Date Ideas
Getting out to enjoy a sunny day is never a bad plan. Some of the best casual places you can enjoy nice weather outdoors together:
Sriwijaya Kingdom Archaeological Park
Taman Kambang Iwak Besak
Punti Kayu Forest Park
Kemaro Island
Bukit Siguntang Hill
Bird Park
Take another walk along the river, see the bridge during the day, or go to museums and landmarks like:
Museum Balaputradewa
Museum Sultan Mahmud Badaruddin II
Kuto Besak Fort
Al-Quran in Gundas Village
When you want to spend a quit weekend together go shack up in Bali, or if that is too touristy for you hit up Makassar.
Tips For Tourists & Expats
This section is going to share some travel tips, but who knows it may also help you hook up with Palembang girls on your trip. The local currency is the rupiah and you get about 14,000 or a little more for every dollar at the moment.
We mentioned it before but there really isn't a great singles nightlife area for you to book a hotel near. Our best suggestion would be to stay somewhere downtown near Palembang Indah Mall so you are at least centrally located.
You should also try and download Gojek and Grab, they are pretty much like Uber so you can order cars, motorbike rides, or get food delivery. They can be a very convenient way to quickly and cheaply get things done, just have a translator ready because most drivers won't speak English.
The last thing that we want to mention again is that you shouldn't be shocked if there are some prostitutes at Palembang bars and clubs. Freelance prostitutes are often around the nightlife in foreign countries.
If you walk into a bar and a bunch of sexy women are giving you more attention than you normally receive there is a good chance many of them are hoping to be paid. This will be particularly true in those nightlife entertainment complexes we discussed before.
Those that have a KTV, massage spa, and a nightclub all in the same place are often where Palembang freelance prostitutes are found. On the other hand there really are not a lot of nightlife options here so prostitutes and local girls who just want to party will often end up going out to the same places.
That can make it very tricky for guys that are trying to get laid to know who is who and is why we feel the need to mention it.
Enjoy Dating Palembang Girls
OK guys, we feel like we have covered this town as well as we can for the time being but will be back to update this page every few months. If you have any special tips or want to correct any out of date information here please go ahead and do so in the comments.
Indonesian Cupid will be the fastest and easiest way for you to get things started with a bunch of single women near you which may lead to more hooking up. That wraps up our best places to meet girls in Palembang with our dating guide, enjoy your time here.