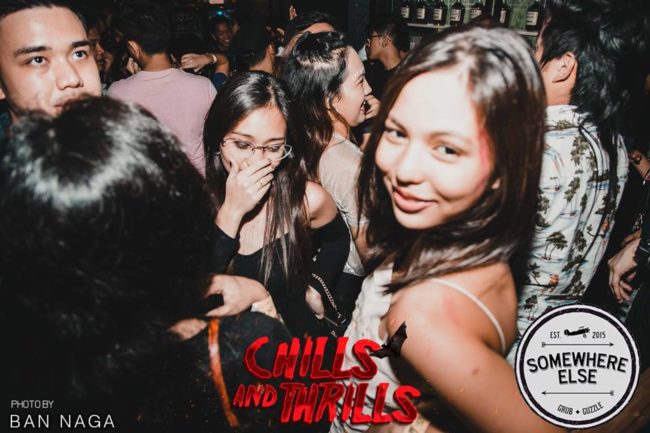 If you are looking for the best places to meet girls in Cagayan de Oro with a dating guide then you are in luck. There is lots to discuss about picking up single women in your area and taking them out on a great date night.

Our guides always start off with the nightlife before transitioning to where you can meet single Cagayan de Oro girls during the day and which online dating site will work best here. Local date night ideas and a wide variety of different things for you to do together will also be mentioned towards the end.
We have covered so many cities in the Philippines on our site, if you want to read about other great places to try and hook up with girls around the country click here.
Nightclubs & Pick Up Bars
We know that many guys are only here to read a quick list of singles bars and nightclubs to pick up Cagayan de Oro girls so here it is:
There are a couple of main areas for singles nightlife here like the Lifestyle District and Plaza Divisoria. The Lifestyle District is loaded with all sorts of bars, a nice outdoor patio area, karaoke, and plenty of venues to search for a one night stand.
Then there are popular nightclubs like Beat and Pulse located near Plaza Divisoria where you can try to hook up with Cagayan de Oro girls. There are some other bars and clubs around the city, but these two areas definitely have the most singles nightlife to offer.
We listed Skybar in the date nights section but it could just have easily have gone here and is worth looking into. There aren't a ton of options here, but there are enough for a short trip.
The bigger question is whether the CDO girls will want to get laid that first night or if they will be more conservative like you find in Davao City or Iloilo which is going to be the case more often than not. It should also be pointed out that you will probably notice some freelance prostitutes at Cagayan de Oro bars and clubs, this is very common all around the country.
In a city like this one with no real girly bars the red light scene mixes with the normal nightlife.
Meet Cagayan de Oro Girls During The Day
There are a few options to take when it comes to day game here. Both the Lifestyle District and Plaza Divisoria should be alright for trying to pick up women when the sun is up, but obviously they won't be on the same level as you find in the nightlife.
In this country going to malls is usually your best option, and some of the top malls to meet Cagayon de Oro girls would be:
SM CDO Downtown Premier
Gaisano Mall
Limketkai Center
SM City
One thing we want to mention is that we have noticed some other sites mentioning that this city has lots of universities and the areas around the campuses can be solid for day game. That is true, but always remember that just because a girl in your area is going to uni it doesn't mean she is guaranteed to be 18 or older.
Chat With Girls Online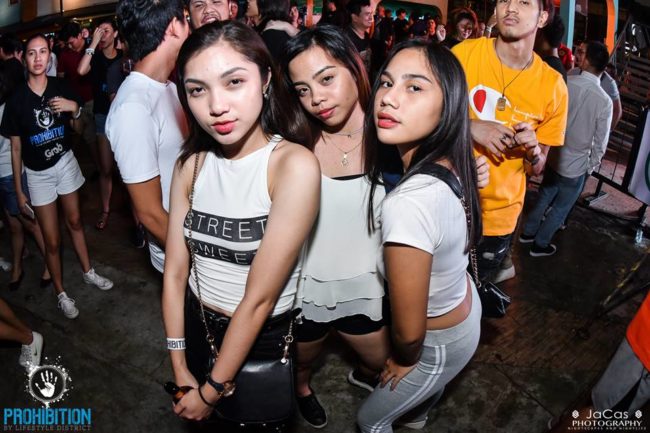 The world has changed so much in recent years, some things for the better and some not so much. Let's focus on the positives, traveling to new lands has never been easier than it is right now.
Many guys are using this to their advantage by going to new cities where they can be exotic. All people like to have new experiences, well when you travel you can become that new experience to the local women.
Do you know what helps to compound this advantage even more? Online dating because it allows you to begin to meet single girls in Cagayan de Oro online before you are even in their town.
Back in the day you had to show up in a new town knowing no one and hope to find a one night stand in the nightlife, but that is never a guarantee. These days you can fly into a new city that you have never been to before with the phone numbers of twenty hot women on speed dial.
The best online dating sites in this country are Filipino Cupid and PinaLove and using either will definitely help you get laid. Sign up and begin to message any cute girls you see on the site and let them know when you are coming to town.
You don't need to chat with them a ton, just enough to keep them interested. Then once you arrive start to invite the ones you like most out on date nights, and continue to use Filipino Cupid or PinaLove to meet more girls in your area and set up more dates for as long as you are here.
Taking the time to prep for a trip will improve your odds of hooking up more than anything else, and for single men no prep is more important than this.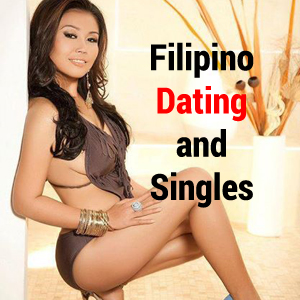 Cagayan de Oro Dating Guide
Now let's pivot to our Cagayan de Oro dating guide since you already know where to meet single girls near you. Getting a pretty lady to go out with you is definitely a positive, but now you have to show her a good time on your date night.
Any of these romantic restaurants or cocktail bars could do the trick:
Skybar might be the trendiest place for a local date night, and many of the bars from the singles nightlife section would also work really well. Particularly all of the options in the Lifestyle District like Microphone Hero which is a karaoke bar.
Watever Family KTV Bar and 80 Degrees should also be good for a date night, or if you want to go watch a live performance you can do so at Rodelsa Hall. If you go the karaoke route just make sure to pick a family friendly option, not a KTV with hostesses or prostitutes which are common in Asia.
Day Date Ideas
There are many outdoor areas to enjoy a sunny day on a date together, some of our favorites would be:
Garden of Malasag
Golden Friendship
Gaston Park
Mapawa Nature Park
Vicente Dela Park
You may also want to go to Opol Beach, try out the zip lines at Macahambus Adventure Park, or the water slides at Seven Seas Water Park. There are also good options for white water rafting or kayaking and tubing down the river.
You may even want to take a day trip over to Camigun Island. For some more sophistication on your date during the day try:
City Museum of Cagayan de Oro
Museo de Oro
Museum of Three Cultures
The closest big city for a weekend getaway would be Dumaguete, but if you really want to make her smile take her to enjoy the beach and nightlife in Boracay.
Tips For Tourists & Expats
We are just about done guys, but there is a little more to discuss. The local currency is the peso which trades at about 55 for every dollar at the time of our latest update.
Choosing the right area of town to stay is one of the more important things you can do before you visit. If you look at the nightlife and date spot map we have included you can see where the prime real estate is.
If trying to hook up with Cagayan de Oro girls in the nightlife for singles then get a hotel close to the Lifestyle District, Plaza Divisoria, or somewhere in between. They are pretty close to each other and anywhere in the middle will have you centrally located.
Being close to the new SM CDO Downtown Premier mall would also be a solid plan. It is close to the Lifestyle District and has plenty of restaurants, shops, and things to do on site.
Now let's talk about the women here a bit more in depth. A lot of guys think all Filipinas are easy to hook up with but that isn't the case at all, particularly in smaller towns like this one.
Don't expect them to all want to get laid with every foreign man they meet, many are extremely conservative. With that said if you play the field it won't be long until you are getting laid.
We also mentioned that there will be some freelance prostitutes at CDO bars and clubs, and as we said before that is extremely common in this country. Particularly on weeknights when the conservative girls aren't partying and you mostly find 'working girls' out after dark.
On weekends things will be more mixed and you will have a better chance of finding a one night stand that you aren't expected to pay for. We should probably also point out that this island, Mindanao, isn't the safest in the country.
If you are in the city center you should be fine, but if you plan to go out exploring make sure that you consult with others and don't end up in the wrong place at the wrong time.
Enjoy Dating Cagayan de Oro Girls
Alright guys, we have covered dating and women near you as well as we know how. If you have any special tips or want to correct any out of date information here please go ahead and do so in the comments.
Don't forget that using Filipino Cupid and PinaLove will help insure you aren't going back to an empty bed each night that you are here. That wraps up our best places to meet girls in Cagayan de Oro with our dating guide, enjoy your time here.