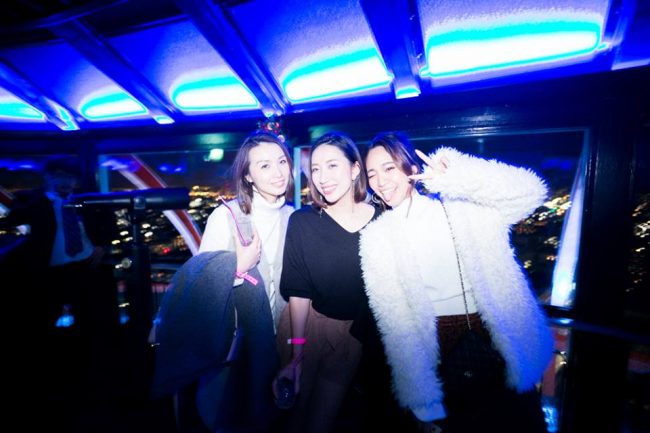 If you are looking for the best places to meet girls in Kyoto with a dating guide then you have come to the right site. Give us a little bit of your time and we will tell you where to pick up single women in your area and mention the best spots in the city for your date night.
This is a very historic city with many temples, but if you want to read about them you need to find a travel guide. Our post is all about meeting and dating hot Japanese women while you are in town.
Since it is written in English we assume it is mostly being read by foreign men. At the end we will be giving some travel tips and dating culture advice that we suggest you stick around for.
In the mean time we will start off with the best nightclubs and pick up bars to meet single girls in Kyoto. We always begin with the nightlife because we assume it is where most guys will want to do their mingling.

We will also cover day game and tell you about the top Japanese dating site that can be a great wingman for you here. After you are all caught up on the meeting angle we will switch over to our local dating guide.
There are plenty of good romantic restaurants and cocktail bars for your date night. Fun casual things to do around town will also be covered here, and then we will have those tips for foreign men, some of which will be briefly mentioned throughout the post and then fully covered later on.
Nightclubs & Pick Up Bars
For some specific singles bars and nightclubs to pick up Kyoto girls try:
One of those tips for foreign men we just have to mention now is that the local word for foreigner is 'gaijin' and not all bars or clubs here will be gaijin friendly. Yes, there are some places in the nightlife that you may not be able to enter if you are a westerner.
If you do show up at the door and they won't let you in don't throw a hissy fit, it won't do you any good. Also don't let it spoil your trip, there are plenty of other places to try and get laid so just head to another spot.
As far as specific singles nightlife areas Kiyamachi Dori Street probably the best place to try and hook up with girls in Kyoto. You can also find more places to try and get laid in Pontocho Alley, or over in the Gion District.
Osaka is only an hour away, this link breaks down all of the singles nightlife you can find there.
Meet Kyoto Girls During The Day
If you aren't a fan of going out to try and hook up with local women in Kyoto at bars then day game might be more suited for you. In Japan you can often hang out near the busy subway stations where tons of single girls in your area will be passing through all day long.
Don't approach them right by the station where there are thousands of people around, wait til you are a block or two off the main thoroughfare. Of course if you don't speak any Japanese day game won't work very well with the locals, you may need to hit on tourists in the Gion District if that is the case.
Another option is to meet women in malls and shopping districts like:
Kyoto Station Building
Yodobashi Camera Multimedia Kyoto
Kyoto BAL
Porta Underground
Fuuka-Kimono
Aeon Mall Kyoto Gojo
Shijo Street and Shimogyo are both loaded with shops and will have lots of women walking through as well.
Chat With Girls Online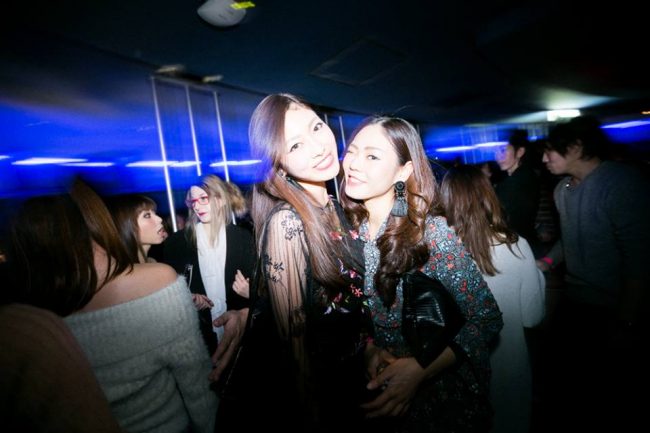 There are many women in Japan who want to date or even hook up with foreign men but aren't sure where to find them. Not all girls near you will like to go out to gaijin bars, plus they may not speak English well enough to have the courage to start off with a face to face chat.
But that doesn't mean they don't have an interest in dating, hooking up with, or in some cases marrying a foreign man. So how are you supposed to contact these girls in Kyoto or all around the country who want this? By using Japan Cupid.
This is the biggest and best online dating site in the country with tens of thousands of users. You should go ahead and sign up a couple of weeks before you visit and start to get date nights set up in all of the cities you will be visiting to maximize your odds of hooking up.
Or if you are already living here and want to improve your chances of getting laid Japan Cupid will help you set up something with women in your area this weekend, or if you are lucky maybe even tonight.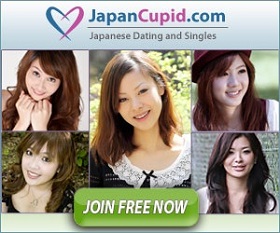 Kyoto Dating Guide
Now that you are fully caught up on the best places to meet single girls near you our Kyoto dating guide is ready to take you to the finish line. Getting her number was a great start, but don't get cocky just yet.
You will still need to show her a good time and if you take her to one of these cocktail bars or romantic restaurants on your local date night it will definitely help:
Have a nice meal, go party on Kiyamachi Dori Street, or see a show at the Minami-za Theater.
Day Date Ideas
We always suggest to have a date in the afternoon outdoors if the weather will allow. A sunny day will help get her in a great mood, somewhere like:
The Botanical Gardens
Maruyama Park
Monkey Park Iwatayama
Arashiyama Bamboo Forest
You could also check out museums or landmarks like:
Kodai-ji Temple
Fushimi Inari Taisha
Railway Museum
Kiyomizu Temple
Rengeoin Sanjusangendo
Manga Museum
National Museum of Modern Art
You could head to Nagoya for a romantic weekend with your Kyoto girl of choice if you like.
Tips For Tourists & Expats
Now we want to give some quick travel tips and also talk about the Kyoto dating culture. Many tourists or new expats might not be ready for what they are about to walk into.
We mentioned before that most tourists stay in the Gion District, that wouldn't be a bad area to book your hotel. If you plan to do a lot of partying stay somewhere near the singles nightlife on Kiyamachi Dori Street. Shimogyo Ward would also be a good area to stay if you hope to hook up after dark.
To get around town you can take taxis or familiarize yourself with the subway system. The local currency is the yen and you get roughly 150 for every dollar at the time of our latest update.
More importantly we want to talk about the nightlife and what dating local Japanese women is like. We already mentioned how some places are not gaijin friendly meaning you might not get let in.
Well if you show up with a group of Japanese people or speak a bit of the language that will improve your chances, but it won't guarantee anything. For the most part you will get let into most singles bars or clubs, just not 100%.
That is OK though, most women who are interested in dating foreign men will be at the gaijin friendly bars in Kyoto anyways. You probably wouldn't have much chance of hooking up in the non friendly places so no harm no foul.
Don't worry, there are plenty of single girls here, it will just be a bit difficult to break the ice. However if one shows any interest then you are in a great position, from there just be a friendly guy that she feels comfortable being around and it won't be long until you are dating seriously or getting laid.
We are going to include a map with all of the best spots for a date night or picking up pinned. You can click on it to zoom in, we decided to leave off the addresses for this post because most of the info we found was incomplete.
Enjoy Dating Kyoto Girls
Japan is a tricky country to visit, it really can feel like a totally different world. You will get the hang of it and foreign men who hope to hook up can have good success once they figure out the culture.
Don't forget to use Japan Cupid to chat with the single women that will be near you soon online before you arrive. That wraps up our best places to meet girls in Kyoto with the dating guide, enjoy your time here.