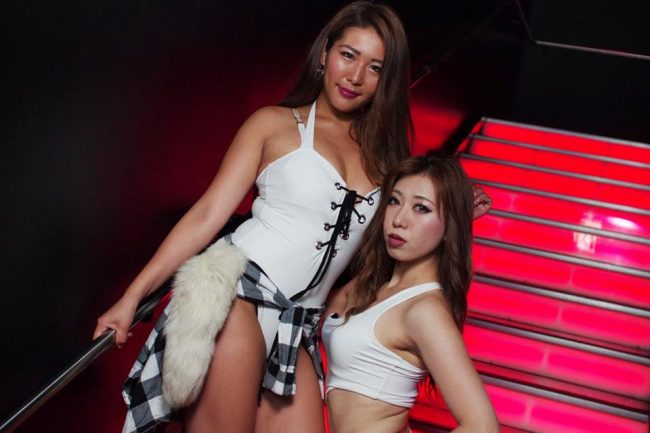 If you are looking for the best places to meet girls in Nagoya with a dating guide then you found the right post. It will not take us long at all to fill you in on where to pick up single women in your area and mention the best spots for a date night you can find here.

We expect many of you reading this are foreign men, if that is the case be sure to stick around for the tips for tourists and new expats at the end. We will begin with the best nightlife in the city for meeting single girls in Nagoya, a lot of guys just want a list of places to go party and to try to hook up.
Meeting local women during the day, online dating, a date night guide, and more casual things to do if you meet in the afternoon will be covered.
Nightclubs & Pick Up Bars
Lets go ahead and get that list of nightclubs and singles bars to pick up Nagoya girls out of the way:
Now lets dive deeper into the singles nightlife here for a bit. The nicest area of town is probably Sakae in the Naka Ward, it is a local singles nightlife and commercial district where you will find a large number of the top hook up bars and clubs this city has to offer.
You can also find more places to try and hook up near the Nagoya and Fushimi subway stations. Later in this post we will link you to the subway map and will also be including a map of the best pick up and date spots.
If your goal is to party and try to get laid a lot we highly advise you to stay as close to Sakae as possible. This will also be a great area for our next section, and frankly all sections in this guide.
For those who know about the nightlife customs in Japan we tried to keep that list to only gaijin friendly bars and clubs. If you aren't aware of what gaijin means we will cover it in the travel section.
For guys who are traveling around the country looking to meet girls consider visiting Fukuoka.
Meet Nagoya Girls During The Day
Sakae is not only a great area for nightlife but it is going to be prime for meeting single women in Nagoya during the day also. This is the top area for shopping in the city and women will be here day and night looking for new bags, shoes, and everything else.
You can also try to meet local girls close to the main subways stations. Right near the stations will be overly crowded, instead hang out on the streets or in cafes a block or two away from them.
Other good malls and shopping areas in Nagoya to meet girls are:
Oasis 21
Aeon Mall Atsuta
Midland Square
ESCA Underground Shopping Center
Aeon Mall Odaka
Chat With Girls Online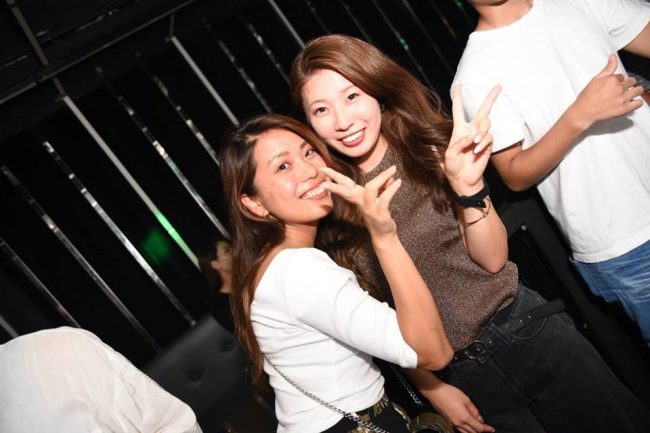 Our last way to meet singles is all about online dating. In the 21st Century this is probably the best way to go about it, particularly when you are traveling or new in town. Japan Cupid is the top dating site in the country and you can sign up before you even visit so that you have date nights planned before you arrive.
We haven't even discussed the fact that many of the Japanese women in your area can't speak English, how are you supposed to walk up to them on the street and get a conversation going? But if you can break the ice with a translated message online it will definitely help make that first meet go smoother.
Technology has changed the world in many ways, the main thing it often does is save people time. Day game takes forever, trying to hook up at a bar can take all night and leave you with nothing as well.
But Japan Cupid will help you contact as many single girls in Nagoya or around the country online as quickly as possible. What is more valuable than your time? Whether you want to find a wife or just get laid this is your top resource.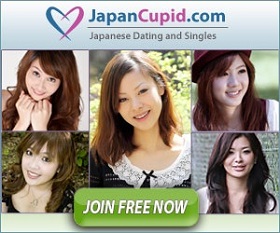 Nagoya Dating Guide
After reading all of that you should be pretty confident that you can meet single girls near you. Now our Nagoya dating guide will fill you in on the rest, first we will focus on spots for a local date night.
Try taking her to one of these romantic restaurants or cocktail bars:
Just like the pick up spots many of the best places for your date night will be near the Sakea, Nagoya, or Fushimi stations. For some live entertainment see what is going on at the SKE48 Theater.
Day Date Ideas
If you want to meet up during the day there will also be fun casual things to do. Try visiting the public aquarium or having a picnic at one of these parks:
Shirakawa Park
Hisaya-Odori Park
Tsuruma Park
Tokugawa-en Garden
For a bit more sophistication on your date during the day try:
Nagoya City Science Museum
Tokugawa Art Museum
SCMAGLEV Railway Park
Atsuta Jingu
Nagoya Castle
For a weekend getaway check out Okinawa.
Tips For Tourists & New Expats
Obviously visiting Japan is going to be a bit of a culture shock, we have some travel tips and advice on the nightlife and dating culture that should help you out. Lets start with the travel, we did our best to list addresses here but it isn't easy and they probably won't help you much.
There is a map below that marks the best places to meet girls and date spots, plus this link breaks down the great subway system you can find here. As we have mentioned multiple times the Sakae, Nagoya, and Fushimi stops are in the best areas for singles nightlife. These areas are also referred to as the Naka Ward and Nakamura-Ku.
Book a hotel near where you plan to party or date and you will be far more likely to get laid. The local currency is the yen and you get roughly 150 for every US dollar as of our latest update though that can fluctuate.
When it comes to the dating culture it is the same as it will be wherever you travel in Japan. Some local girls will want to date foreign men, some will not.
Some bars will allow foreigners to enter, others will not be 'gaijin friendly' which means no foreigners are allowed. You might be able to get into a non gaijin friendly bar if you can speak Japanese or show up with a group of locals, but it is never a guarantee.
The good news is that if a bar doesn't allow gaijin then you probably wouldn't find many Nagoya women who want to date or hook up with foreign men inside. They will often be at the known expat bars around the city, and don't worry we included those in our pick up list.
Even more good news is that if a local girl has an interest in foreign men then she probably has a very strong interest. You won't need to do much to win her over, in fact all you will need to do is not be a jerk most of the time.
Enjoy Dating Nagoya Girls
Like always it comes down to how many single ladies you mingle with and how hard you try. Put on some nice clothes, smile a lot, approach any pretty woman you see and if she wants to have a chat then you have a decent chance of hooking up.
Remember to use Japan Cupid before you visit to set up some date nights when you first get into town. If you have the ball rolling already that momentum can take you a long way towards getting laid.
That wraps up our best places to meet girls in Nagoya with our dating guide, enjoy your time here.