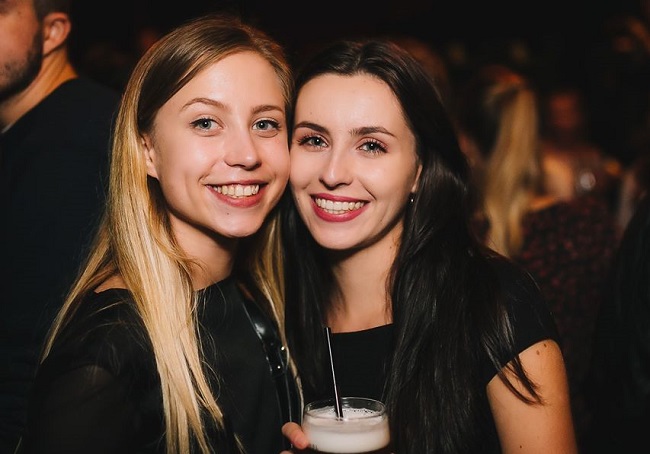 If you are looking for the best places to meet girls in Omsk with a dating guide then we have you covered. Just give us a few minutes and we will inform you all about where to pick up single women in your area as well as some great spots for a date night.

We always like to begin with the nightlife, after that we will discuss where you can meet single Omsk girls during the day and the best online dating site to use here if you hope to hook up quick. Local date night spots and many different things for the two of you to do together will get a mention.
Check out more of our guys travel guides on Russia if you will be visiting other cities around the country.
Nightclubs & Pick Up Bars
Let us begin with a list of singles bars and nightclubs to pick up Omsk girls:
There really isn't one main area for singles nightlife here but in the Old Town along Lyubinsky Prospekt you can find some venues to search for a one night stand. If you are reading this while planning a trip try to get a hotel in that downtown area to improve your odds of hooking up with Omsk girls while in town.
Somewhere close to Angar would be great, getting laid will be a lot easier if you have a room to take them near the spot you picked them up at. We didn't have a good nightlife video for this city so instead went with one that showed off their 'dancing' skills.
Often times we like to mention a close city for you to visit in case you are struggling to hook up at bars or clubs here, but there really isn't anywhere close by. If you have to take a flight either way you might as well go party with girls in Moscow or Saint Petersburg.
Meet Omsk Girls During The Day
If the weather is nice you can probably find plenty of single Omsk women walking along Lyubinsky Prospekt throughout the day. There are many shops, cafes, and things to do all up and down it.
In colder months try to pick up girls in your area at malls and shopping districts like:
Continent
Mayak Mall
Tts Mega Omsk
Arena Mall
Kaskad
Omsk Posad
Chat With Girls Online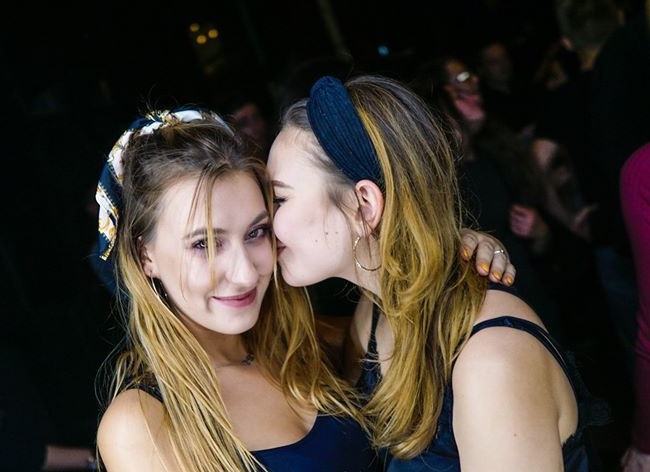 As the dating scene continues to evolve we all have to adapt to what is currently working. Just think, where would many of us be if not for online dating right now?
Bars and nightclubs do still bring out some single women but they are almost always with a group of friends who never do anything but stand around their table. For an hour or two they have an Instagram photo shoot before going home alone to see how many likes they can tally up.
With the rise of ride sharing apps Omsk girls don't walk anymore meaning day game is a lot more time consuming as well. You aren't the only ones who are noticing this, all single men are, but if you are able to adapt you can figure out ways to get laid.
The one positive out of all of this is that you can quickly and easily begin to meet girls near you online at any time. The best dating site to meet single girls in Omsk online is Russian Cupid, and it is the best wingman a guy could ask for in these modern times.
You don't need to put on your nicest clothes and wait in line for an hour to get into a club when the hottest girls are going to be in VIP and basically off limits. Instead just look through lengthy lists of dating site profiles and send messages to all the sexy women in your area.
Russian Cupid can really help you come in contact with a ton of girls in a short amount of time, and one thing you should never forget is that dating is a numbers game. The more you contact the more that will reply, and the more that reply the more you will be taking out on a date.
Technology has made the dating scene weirder no doubt, but it at least it brought us online dating to get that awkward first step out of the way plus give you the chance to try to get laid with many different girls.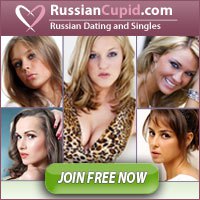 Omsk Dating Guide
At this point we have covered the best ways to meet single girls near you so we want to change this over to our Omsk dating guide. Any time you can get one to go out with you is definitely a positive, but now you have to show her a good time on your date night.
Try taking her to one of these romantic restaurants and cocktail bars:
When your meal is finished go drinking and dancing at a club downtown, or see a live show at the Drama Theater or the State Music Theater.
Day Date Ideas
People in this area of the world cannot afford to waste any sunny days that they get. Here are some good places to take advantage of nice weather outdoors together:
Ptich'ya Gavan
Botanical Garden of Plotnikov
Regional Arboretum
Green Island Park of Culture & Recreation
For some more sophistication on your date during the day try landmarks and museums like:
Omsk Fortress
Regional Museum of The Fine Arts
The Museum Complex of Military Glory
St. Nicholas Cossack Cathedral
Assumption Cathedral
We mentioned earlier that there aren't many cities nearby, the closest big one may be Novosibirsk so we guess you could go there for a weekend getaway. Or for somewhere outside of the box try Tbilisi, Georgia.
Enjoy Dating Omsk Girls
Alright gentlemen, we feel like we have covered this town as well as we can. If you have any special tips or want to correct any out of date information here please go ahead and do so in the comments.
Also don't forget about the single women near you on Russian Cupid, if you want to hook up soon contact as many of them as you can. That wraps up our best places to meet girls in Omsk with our dating guide, enjoy your time here.