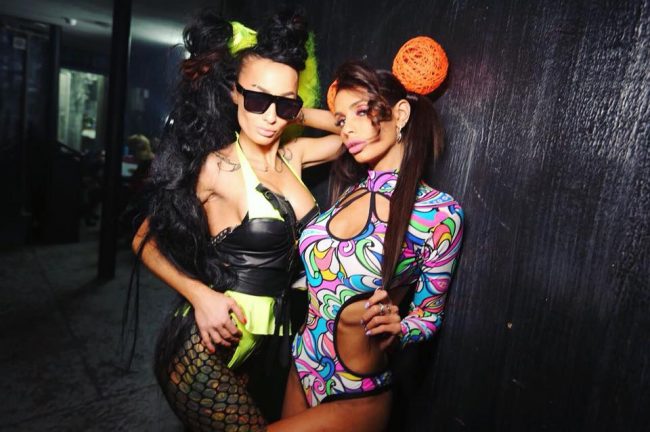 If you are looking for the best places to meet girls in Moscow and a dating guide we have got all the info that you desire. From spots to pick up single women in your area to online dating sites to the best romantic date ideas you can find it all here.
Some of you guys are probably not actually from this city since this page is in English so we will be giving some important travel tips for Russia as well. They pretty much boil down to stay in the city center to make things more convenient on yourself, but we will get a little more in depth on that towards the end of this guide.

We will begin with the best nightclubs and pick up bars to meet single Moscow girls, most guys do prefer to try and hook up after dark so it is the logical starting point. Day game and online dating will both follow the singles nightlife, they can work very well here if you know the right places and ways to use them.
Once you know where to try and meet some sexy ladies our dating guide section will cover the spots to show them a good time. There are plenty of romantic restaurants, cocktail bars, and fun activities that you can do to entertain your dates, but of course the timing of your visit may cut some of the outdoor activities off the list.
Nightclubs & Pick Up Bars
Some of the current best nightclubs and singles bars to pick up girls in Moscow are:
The singles nightlife is where we like to begin all of our guides, local women will be far more approachable in a club or bar setting and it is easier to start a conversation when you have a few drinks in you. Much of the best singles nightlife can be found in the city center and we all know how much easier it is to hook up with a Moscow girl if you have a room near where you meet.
In particular you can find a lot of venues located on Myasnitskaya Street. Of course there is a high turnover rate when it comes to the names of clubs, but we will do our best to keep that list updated.
If you notice any places that are now closed down please mention it in the comments below. Tourists that are trying to hook up with girls who like foreign men might have a better chance getting laid in Novosibirsk where less tourists will be around. Or during the summer go party in Sochi at the beach.
Meet Moscow Girls During The Day
Do you speak any Russian? If so then you might be able to pick up girls in Moscow during the day, if not it will be pretty hard. Most of the single women here don't speak much English and day game is all about having a chat to get to know each other.
If you don't know any of the local language just approach confidently, speak slowly, and only say the words that need to be said. If you start rambling with long sentences they will get confused quickly and probably want to get away from you.
When the weather is nice Gorky Park and the surrounding area will probably be the best area for day game. Since most of the year things can be pretty dreadful here when the sun is out many sexy girls near you will be also so take advantage of that.
Cafes near Kuznetzky are another good place for day game, and if you are here during the winter hit up shopping malls like:
Gum
Tsum
Aviapark
Evropeyskiy
You can always try to pick up women from other countries at the various tourist attractions in the city center as well, if the weather is nice these streets will be packed. Plus there are many museums here like the Tretyakov Gallery or Pushkin Museum which can be fine places to meet single women in your area as long as you approach them respectfully.
Chat With Girls Online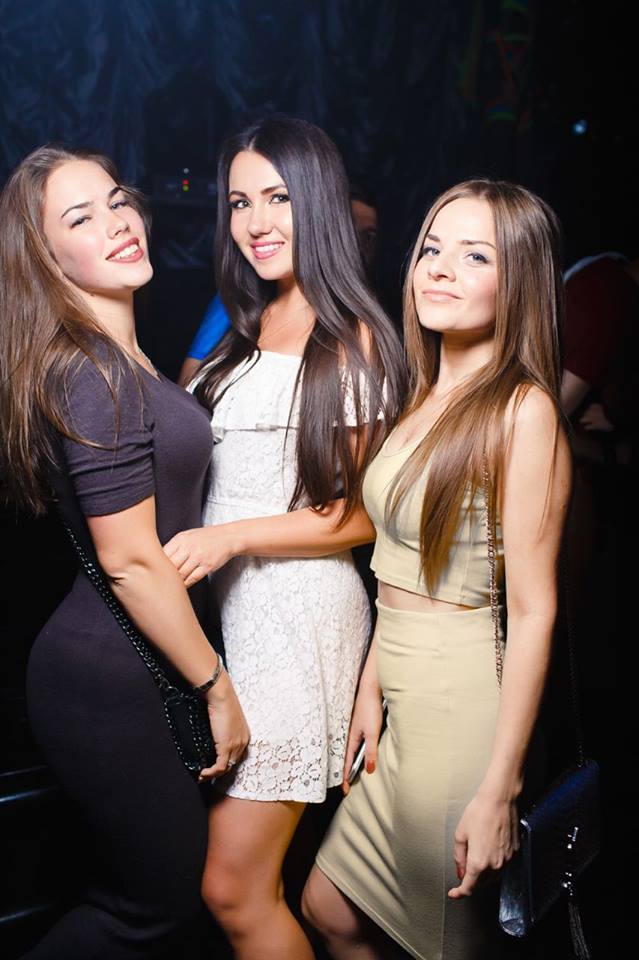 We aren't sure if mail order brides originated in Russia or not but they certainly were popular here. There are so many single girls in Moscow who want to date foreign men and an online dating site like Russian Cupid is the easiest way for you to contact them.
You can use it while you are in the country to set up a date for tonight, or you can log on weeks before you come and start to get some dates lined up. There is even a built in translator on this dating site so it can make communicating a lot easier.
You may walk up to a sexy lady on the street who has no confidence in her English and have no way to get anything going with her. However if you message that same woman on Russian Cupid she probably will reply and may be up to meet you for a date or could already be down to hook up.
Online dating is very popular in this country, this is the top dating site people use, and it can really speed up the process for meeting singles for serious relationships or getting laid.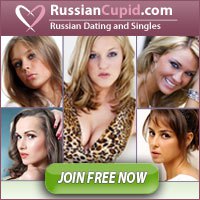 Moscow Dating Guide
That covers your best places and ways to meet single girls near you and now our Moscow dating guide can become the focus. Once again many of the best date spots in the city will be located in the center, staying in this area will make for a much smoother transition from finishing up a date to heading back to your place.
We have a nice list of romantic restaurants and cocktail bars for a date in Moscow, the fine dining is towards the top and the bar settings are at the bottom of the list:
After dinner go party in the nightlife or take her to a show at the Bolshoi Theater. You could also go see a comedian at the StandUp Store or Stand Up Club #1.
Day Date Ideas
When planning a date during the day the weather will play a major factor. If you are here during the summer and it is nice out then you definitely will want to try to do something outside like take a walk around:
Arbat Street
Gorky Park
Sparrow Hills
Apothecary Garden
Plus Luzkhov Bridge is one of the more romantic places in the city. If the weather is colder your options will be more limited. Try to get into museums and landmarks like:
The Kremlin
Red Square
Saint Basil's Cathedral
Pushkin State Museum of Fine Arts
Tsaritsyno Museum Reserve
State Tretyakov Gallery
Armoury Chamber
For something less touristy do some rock climbing at BigWall Climbing Centre at Bumazhny Proezd 19.
Tips For Tourists & Expats
Lastly we want to give some travel and dating tips for tourists and new expats to this city. We have hit on the main one multiple times, but you really want to stay in the city center.
There is a very distinct ring structure here and most of the touristy places listed on this page are right at the center of the rings. So are many of the trendiest clubs and bars, plus many of the best date spots. It will cost more to stay there, but you will save yourself a lot of time and money on transportation by being centrally located.
If you can't afford a hotel in the city center make good use of the metro and you can find a map at that link. As far as prices go you currently get around 75 rubles per dollar and this is a pretty expensive city, expect to see lots of rich Russian guys who spend a lot of money on a night out.
This leads to many gold diggers and prostitutes being around, some will tell you that it is easier to find a good woman for a serious relationship over in Saint Petersburg. Plus that city is a lot cheaper and there is less competition from the local guys.
The dating culture in Moscow can be pretty tough for tourists, particularly if you don't speak the local language. Why is a hot girl going to hook up with you if you can't communicate when there are so many well off locals who roll up to a club in a BMW and get bottle service or buy her nice shoes and dresses?
Remember that Russian women like confident men, you need to approach with confidence, nice guy game may not be the best here. Be a bit cocky, show that you have some money to spend, and take a lot of shots if you want to  get laid. This is pretty much the same game advice we give in all of our European dating guides.
Another important thing to point out is that the best months of the year to visit would be from May through October when the weather is nicer. If you like freezing cold temperatures then any time will be fine, but most probably prefer some sun to be out.
Enjoy Dating Moscow Girls
This city gives off conflicting reports from guys who visit that are hoping to hook up. Some will tell you that it is a gold mine loaded with sexy girls near you who have incredible bodies and want to get laid with foreign men.
Others will tell you that it is full of gold diggers, prostitutes, and that if you don't speak Russian or spend a lot of money you have no chance. We aren't sure how it will play out for you, but there certainly is a lot of potential to get laid here.
To maximize your chances don't forget to use Russian Cupid to set up dates before you arrive or to find single women in your area to take out tonight or this weekend. That wraps up our best places to meet girls in Moscow and the dating guide, enjoy your time here.