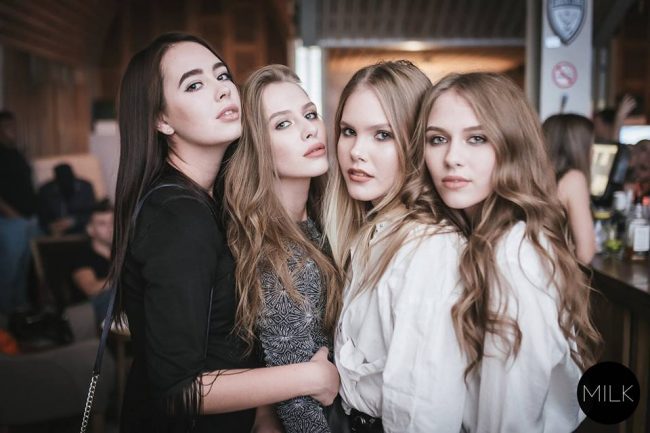 If you are looking for the best places to meet girls in Novosibirsk with a dating guide then we have you covered. It won't take us long to inform you about where to pick up single women in your area and also cover great options for your date nights.

At WorldDatingGuides we always begin with the nightlife, then we will break down where you can try to meet single Novosibirsk girls during the day after that. Online dating, local date night ideas, and things to do during the day will also be discussed.
If this is your first time trying to hook up with Russian women we suggest you stick around for the tips for tourists and expats at the end.
Nightclubs & Pick Up Bars
We might as well begin with a list of the best singles bars and nightclubs to pick up Novosibirsk girls:
The main area for singles nightlife is going to be downtown near Lenina Square. Not only is this a great part of town to try to meet new girls in Novosibirsk and hook up it is also the prime area for a date night.
If your goal is travel into town and attempt to get laid we highly suggest you get a hotel as close to Lenina Square as possible. This way you will be near the best nightclubs and singles bars to look for a one night stand plus many romantic restaurants and more things to do.
Krasny Prospekt in particular is one road that is loaded with many things to do. If the nightlife here isn't enough for you check out our guide to getting laid in Moscow. Or maybe you want to get out of this country, if so there are many girls in Mariupol, Ukraine who don't see many foreigners around.
Meet Novosibirsk Girls During The Day
Once again Lenina Square is going to be a great part of town to meet women in your area during the day as well. That landmark is going to be mentioned a lot in this post, and for good reason.
Considering how cold it is here throughout most of the year your best option would be to meet single Novosibirsk girls at malls and shopping districts like:
Mega
Gallery Novosibirsk
Torgovyy Tsentr Akademgorodka
Sun City
Aura
Edem
Chat With Girls Online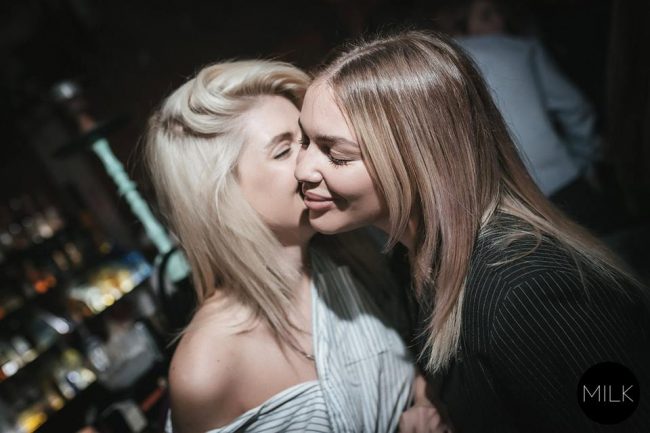 Let me ask you something, how is a guy supposed to meet girls in person these days? Doesn't it feel like just about every time you see a hot girl near you she has headphones on and is avoiding eye contact with everyone else on the street?
Are you really supposed to ignore those obvious signals and make your move? How about when you go out to a nightclub or singles bar and there is a group of five sexy ladies standing around a private table together rejecting every guy that approaches them.
These girls appear to be far more interested in shooting Instagram stories than mingling or hooking up. This is the situation many single men are facing these days, and many struggle to adjust to the times.
In truth girls in Novosibirsk are hooking up just as much as they ever have before, things are just done differently now. Instead of going out to meet a bar fly and get laid you need to try meeting girls online.
In this country there is one online dating site that stands out above the rest, Russian Cupid. This is your go to site whether you are looking for your future wife, to find a girlfriend, or if you just want to hook up with sexy women in your area.
Online dating will give you a direct line to her phone so that you can actually be in her life, not just one of the extras in the crowd when she goes out. If you want to find true love or just get laid Russian Cupid is the best answer.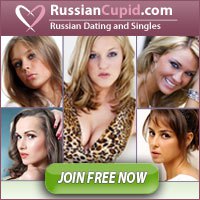 Novosibirsk Dating Guide
After mentioning all of those places and ways to meet single girls near you our Novosibirsk dating guide needs to start filling you in on where to take them. Just because you got one to go out with you it doesn't mean your work is over.
Remember that many of the top spots for a date night in town are near Lenina Square. Here are some good romantic restaurants or cocktail bars to take her to:
Some more options for your Novosibirsk date night would include seeing what is going on at the Opera and Ballet Theatre or visiting Sky City which we listed in the nightclubs section.
Day Date Ideas
Getting out to enjoy a sunny day is always advisable if you can, but here that won't be easy. One thing is for sure, if the weather is nice girls will want to take advantage of it and here are some good outdoor places to go:
Central Park
Central Siberian Botanical Garden
Zayeltsovsky Park
Narymskiy Park
Here are some good museums and a cool landmark to check out on your date during the day:
Novosibirsk State Museum of Local History and Nature
Novosibirsk State Art Museum
Alexander Nevsky Cathedral
Center of Oceanogrophy & Marine Biology Delfiniya
For a weekend getaway head over to Saint Petersburg, or if that sounds played out consider Kaliningrad.
Tips For Tourists & Expats
We don't go full on Travel Channel in this section but we do have some tips for tourists and thoughts on the dating culture in Russia that may help you out. The local currency is the ruble and you get around 75 of them for every US Dollar as of our last update. This link can get you the up to the minute exchange rate.
You can also check out a map of the subway system here. Remember that you want to try to get a hotel as close to Lenina Square as possible. Being close to the place where you meet a girl or take her on a date night will certainly improve your chances of getting laid.
We hit on this in the last section but the winters here are brutal and you probably want to avoid them. This is the capital of Siberia and you don't want to be snowed in throughout your trip.
As far as the dating culture in Novosibirsk goes girls are probably going to be more conservative than what you find in Moscow or Saint Petersburg. Some may be down to hook up on that first night, but expect most to be looking for a serious relationship and to make you prove you have long term intentions.
We aren't sure it even needs to be mentioned, but if you don't speak any Russian you will struggle talking to most of the ladies here.
Enjoy Dating Novosibirsk Girls
The two main keys to this whole post are visit during the summer and stay near Lenina Square. If you do both of those things you will be putting yourself in prime position to hook up or find something more serious.
A third key may be to pipeline and meet single women in your area on Russian Cupid before you arrive so you already have some date nights lined up before you get here. That wraps up our best places to meet girls in Novosibirsk with our dating guide, enjoy your time here.