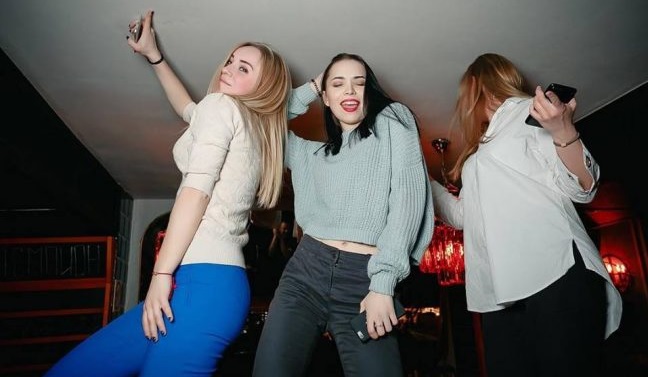 If you are looking for the best places to meet girls in Ekaterinburg with a dating guide then we have you covered. Just give us a few minutes to quickly inform you about where to pick up single women in your area and also mention some great things to do on a date night.

We always like to begin our posts with the nightlife, after covering where to try and hook up after dark we will move on to meeting single Ekaterinburg girls during the day. Online dating will come next, it might just be the fastest and most efficient way to meet new people currently.
Date night ideas and things to do during the day will also be discussed. Towards the end we will give some quick travel tips and also talk about the hook up culture in Russia, or in this city maybe the lack there of.
Nightclubs & Pick Up Bars
These days a lot of guys won't have patience to read a full post and will only care about a list of singles bars and nightclubs to pick up Ekaterinburg girls near you so here it is:
The main area for singles nightlife can be found on Lenina Prospekt, particularly around Ul. Malysheva. We will be including a map of places to try to meet Ekaterinburg girls and hook up plus date spots later and many will be very close to here.
One of the keys to getting laid with a one night stand is having a place to stay as close to the singles nightlife area where you picked her up. Plan accordingly to give yourself the best chance for success.
If you will be traveling all around the country be sure to also check out our guide to picking up girls in Moscow as well.
Meet Ekaterinburg Girls During The Day
Lenina Prospekt and Ul. Malysheva will also have single women walking around during the day, at least when the weather is nice enough. If you are here during the spring and summer then walk around that area going to cafes and parks.
When the sun is out people will definitely try to take advantage of it. During the freezing cold winter months your only chance for day game would be to meet girls at malls and shopping districts like:
Mega Yekaterinburg
Park House
Greenwich Shopping Centre
Botany Mall
Raduga Park
Chat With Girls Online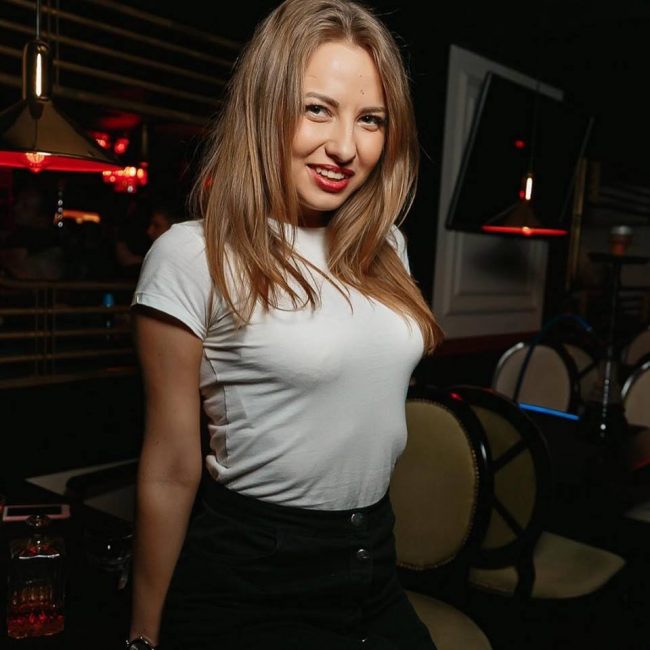 When you travel there will be some things working for you and some working against you when it comes to dating and hook up. The main positive is that the foreigner from another country makes single women curious, and that is always a good thing.
On the other end of the spectrum communication might be difficult, or in some cases impossible. Add in that when you are just getting to a new city and don't know anyone or anything about the place it isn't exactly easy to just jump into the game and make things happen.
Sometimes you need to start out with an advantage and that is where Russian Cupid can really help you out. This is the biggest and best dating site in the country and will allow you to start to meet single girls in Ekaterinburg online before you ever get here.
You can chat, do a video call, and get to know them so that by the time you finally meet they are already warmed up to you. They even have a built in translator right there on the site.
Most women in your area on Russian Cupid will be looking for a long term relationship, and many use the site specifically because they want to date foreign men. Others may not want anything to serious and may have just signed up because they feel that urge to get laid.
If you are traveling around the country and hoping to hook up along the way nothing will speed up the process and allow you to contact more girls than this site. Don't worry local guys, it will work just as well for you.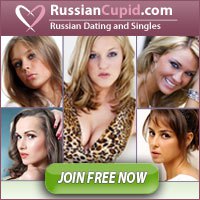 Ekaterinburg Dating Guide
We just covered more than enough ways to meet singles near you so now let's switch it over to our Ekaterinburg dating guide. Getting a girl to go out with you is definitely a positive, but now you have to show her a good time on your date night.
Any of these romantic restaurants or cocktail bars should work out pretty well for you:
Have a nice dinner together, get some drinks, and then go party on Lenina Prospekt or take your date night to the next level at the Ekaterinburg State Academic Opera and Ballet Theatre if you really want to impress her.
Day Date Ideas
Getting out to enjoy a sunny day is always advisable if you can. Unfortunately in this part of the world those can be few and far between. Hopefully you are here during the right time of year, if so these spots would work out great:
Weir on river Iset
Dendropark
Rastorguyev-Kharitonov Palace
Psychedelic Salt Mines
Victory Park
You could be her cameraman and take a photo at the Beatles Monument, or head up to the Vysotsky Viewing Platform to get a great view of the city. For something a bit more cultured go to these museums and landmarks on your date during the day try:
Boris Yeltsin Presidential Centre
Military Technology Museum
Church Upon the Blood
Museum of Fine Arts
If you happen to find that right girl and want to spend a romantic weekend together head to Saint Petersburg. Or if you want to go somewhere a little less touristy try Samara.
Tips For Tourists & Expats
We don't have too much more to add, but there are some additional things to know that may help you out a bit. The local currency is the Ruble and it trades at a little under 75 for every US Dollar as of our last update.
You can find a map of the public transportation here. It makes getting around during the day very convenient but it closes down at night.
Remember to book a hotel room near Lenina Prospekt and Ul.Malysheva if you plan to party and hope to get laid. Being close to that singles nightlife area could make all of the difference in whether you have a one night stand or not.
Now let's talk about the dating and hook up culture in Ekaterinburg, most girls here will be pretty conservative. Going out to a pick up bar and getting laid that first night should not be expected.
Sure, it could happen, but don't bank on it. Most girls will want you to prove you have long term intentions before they are ready to hook up. One way to stand out from other tourists is to learn Russian, but that is a whole lot of work if you aren't going to be sticking around for a long term payoff.
Enjoy Dating Ekaterinburg Girls
If you are considering planning a trip here choose the right time of year to visit. The winters are no joke, but in the summer the city brightens up and sexy ladies will be out under the sun as much as they can.
Also don't forget about trying to meet single women online on Russian Cupid before you come. Showing up with numbers already in your phone will make it a lot more likely that you can hook up when in town.
That wraps up our best places to meet girls in Ekaterinburg with our dating guide, enjoy your time here.