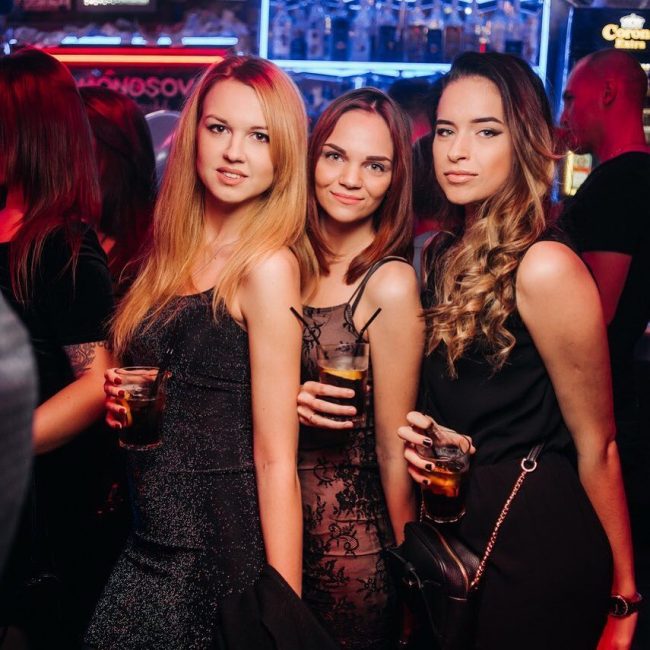 If you are looking for the best places to meet girls in Saint Petersburg, Russia and a dating guide for this city then you have found the right page. We will have plenty of tips on how to pick up single ladies around town and good advice on date spots as well.
Since we are writing this in English we also assume many of the guys reading it are either tourists or new expats so we will be sharing some Russia travel tips towards the end of the post. But before we get there we will begin with the best nightclubs and pick up bars to meet single Saint Petersburg girls.
Day game will come next, though meeting local women during the day can be pretty hard for a tourist unless they know the language. If you don't speak Russian then that is going to make things a lot harder for you, but online dating sites are popular here and can help you find women interested in dating foreign men.

Once all of the best ways to meet girls in your area have been covered our dating guide is going to become the focus. First you need to meet them, then you need to know where to show them a good time.
Most of this post will revolve around the Nevsky Prospect, Dumskaya, and Rubenshteyna areas as they are where much of the singles nightlife can be found and are definitely where you will want to be staying. Whether you want to hook up with a new girl or show your wife a good time this post has many useful tips to help you out.
Nightclubs & Pick Up Bars
Some of the current best nightclubs and singles bars to pick up girls in Saint Petersburg are:
VNVNC at Konyushennaya Ploshchad', 2
JFC Jazz Club at Shpalernaya Ulitsa, 33
Stackenschneider at Konyushennaya Ploshchad', 2
Coyote Ugly at Dumskaya Ulitsa, 4 а, 2 Etazh
Rossi Club at Ulitsa Zodchego Rossi, 3
Kuznya at Naberezhnaya Admiralteyskogo Kanala, 2А
Money Honey at Sadovaya St, 28/30 к13
Nightclub Mod at Griboyedov Channel Embankment, 7
Santa Barbara at Kazanskaya Ulitsa, 7
Gastro Pub Ivan & Maria Nevsky Ave, 64
Punk Brew at Rubinstein St, 9
Mishka at Fontanka River Embankment, 40
Poison Bar with multiple locations
Griboedov at Voronezhskaya Ulitsa, 2А
Daiquiri Bar at Bolshaya Konyushennaya St, 1
We just mentioned this but it is worth repeating: Nevsky Prospect, Dumskaya and Rubenshteyna are the main areas for singles nightlife in this city. Sexy girls from Saint Petersburg will be coming to these party hot spots to dance, get drunk, and maybe even hook up every night of the week.
Nevsky and Dumskaya are also the main touristy areas, this means you will be partying with local Russian girls who are interested in foreign men. Just remember that many of them are more interested in your wallet than your personality, and the closer you are to these areas the more likely you are to be dealing with a prostitute or gold digger.
But that doesn't mean they need to be avoided, not at all, just keep that in mind. It also needs to be mentioned that if you aren't staying in this singles nightlife area and have to cross a bridge to get here that the bridges may go up at night. That is one of the key reasons why it is so important to get a hotel nearby.
On top of it being easier for you there are times where girls from other areas can't get home and may need a place to sleep, if you have an open half of a bed to share your chances of getting laid should be pretty good.
You can check out this link if you also plan to try and hook up in Moscow.
Meet Saint Petersburg Girls During The Day
We hit on this at the top but if you can't speak Russian good luck meeting Saint Petersburg girls during the day. At least in the nightlife there will be blaring music making conversation not as important, just use normal club game and you may be able to hook up even if you can't communicate.
But during the day how is that supposed to work? Walk up to a girl in your area, wink at her, and hope that she follows you back to your place? That isn't likely to happen, and most women in Saint Petersburg can't speak much English at all.
We aren't saying that you shouldn't make an attempt, just know that it will likely be pretty hard. When the weather is bad your only options for day game are going to be malls like:
Nevskey Tsentr
Galeria
Stockman
Gostiny Dvor
Mega Mall
When the weather is nicer you can try to pick up girls on the street around the Tyrone Square, the streets and cafes just off Nevsky, or there will be plenty of uni girls at Saint Petersburg University and the surrounding area.
Chat With Girls Online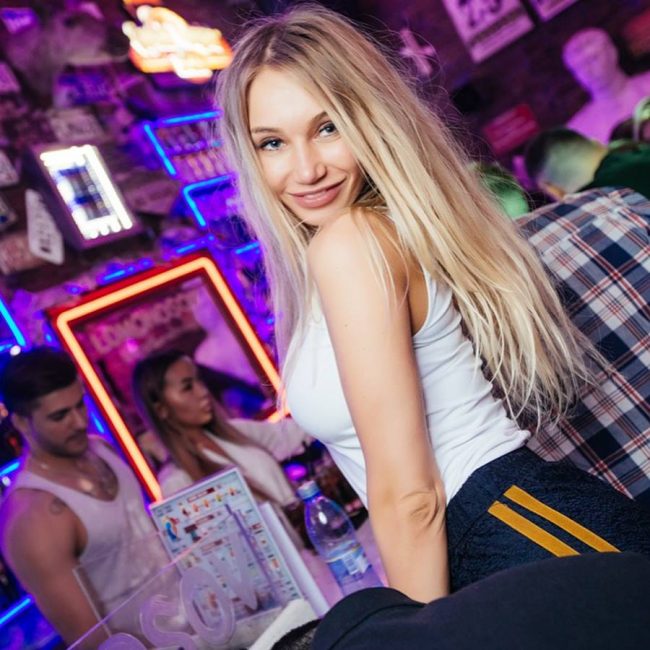 Russian dating sites are extremely popular, and while many women in your area can't actually speak English some can text or type a little bit. The internet has helped them to learn, but most won't be anywhere near a conversational level.
Plus on Russian Cupid, the top dating site in the country, there is even a built in translator that you can use. A pretty high percentage of girls in Saint Petersburg want to date or hook up with foreign men, but they just don't know how to meet them.
Well Russian Cupid can help out with that, and no matter if the ladies on the dating site are looking for a serious relationship or just a quick hook up it will be the easiest way for you to find girls near you. No awkwardly finding out if they speak English in day game, or no paying money and standing in long lines to get into nightclubs.
Just log on anywhere and anytime to start chatting with hot Russian women right now. You can begin a few weeks before your trip to have a date waiting for you, are start when you are in town and set up something for that night or the weekend. The more prepared you are the higher your chances are of getting laid.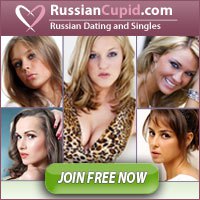 Saint Petersburg Dating Guide
Now that you know the best places to pick up single ladies near you our Saint Petersburg dating guide needs to help you figure out where to take them out to show them a good time. It shouldn't be much of a surprise that many of the top date spots in the city are also located in the Nevsky area.
Not only are many of the top nightclubs and pick up bars found there but so are the best romantic restaurants and there are plenty of good cafes as well. Some of our favorite date spots in Saint Petersburg are:
You could also take them to the opera at Mariinsky Theater if you want to have a more adult date, or just hit up one of the clubs listed above if you want to party.
Day Date Ideas
For casual day date ideas a lot of it will have to do with the weather. If it isn't nice outside then head to places like:
Hermitage Museum
Erarta Museum of Contemporary Arts
The State Russian Museum
Winter Palace
Church of the Savior
Kazan Cathedral
If you are here during the warmer months then the local Saint Petersburg girls will definitely want to take advantage of the nice weather. Sit at a nice café with an outdoor patio on Nevsky or grab a bottle of wine and have a picnic near the Potseluev Bridge.
You could also go to parks and outdoor areas like:
Catherine Park
New Holland Island
Field of Mars
Tauride Garden
Ekaterinburg could make for a great weekend getaway in the summer, as could Sochi.
Tips For Tourists & Expats
Now we have some travel and dating tips for tourists and new expats who aren't that familiar with this city or Russia in general. The weather here is going to be pretty bad throughout the year, try to come between May and September for the best chance of not ending up snowed in.
We covered it before but it is very important to stay in the city center, particularly if trying to hook up in the singles nightlife is one of your main goals. Prices for a hotel will be higher near Nevsky, but you don't want to get stuck on the wrong side of the bridge at 2am and have no where to hook up with the girl you pulled from the club.
Getting a room near the places you frequent is always a good idea and can help you get laid. Luckily this city is a whole lot cheaper than Moscow and since the ruble is still down and you can get around 85 for every dollar your money goes pretty far currently.
Learn the metro map to make getting around town quicker and cheaper, but if you stay near Nevsky or Dumskaya many places will be walking distance. While it is hard to generalize about people even though this is a large city with around five million people here the Saint Petersburg girls are generally more down to earth then what you find in the capital.
In Moscow there are more rich guys throwing money around which attracts more gold diggers and prostitutes. There are still plenty here, but it is probably easier to find a woman for a serious relationship in this city.
On the negative side the bad English levels of girls in Saint Petersburg can make things pretty hard for tourists. Russian isn't the type of language that most guys can pick up quickly, but trying to learn even a little bit can set you apart from all the other travelers.
There are also reports of some local women directing guys to take them out to specific bars where only very expensive drinks or food are available. If you find yourself in a situation like that just walk away, she is clearly a gold digger at best and you have almost no chance of getting laid unless you pay her.
Luckily situations like that are few and far between, plus they are easy to spot and avoid.
Enjoy Dating Saint Petersburg Girls
You can find some absolutely stunning women here and have a great time if you know the right places to go. We tried to cover the scene in full, of course nightlife can change quickly so we will update this page as often as we can.
If you know of any new trendy spots we should list put them in the comments below and we can check them out. Remember to use Russian Cupid a few weeks before your trip to set up some dates on arrival, or if you aren't enjoying the selection of single women hooking up at Nevsky log on now and set up a new date for this weekend.
That wraps up our best places to meet girls in Saint Petersburg and the dating guide, enjoy your time here.