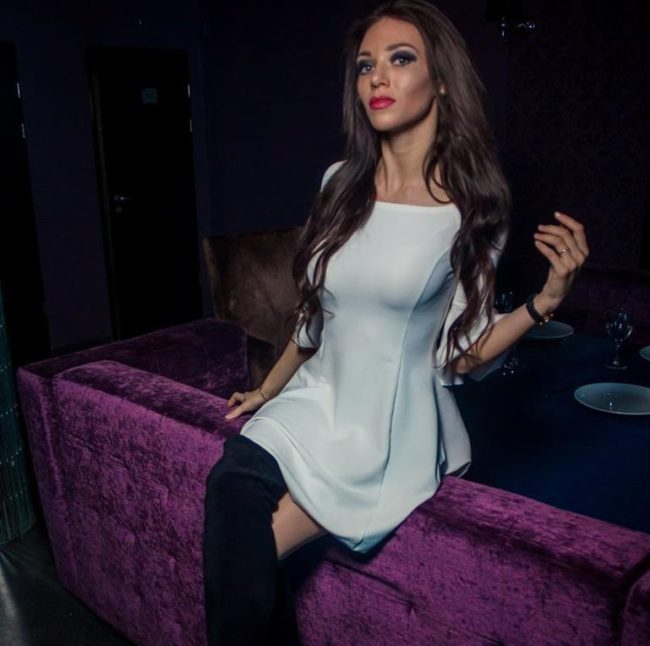 If you are looking for the best places to meet girls in Sochi with a dating guide then you are in the right spot. If you can spare a few minutes we will cover all of the top places to pick up single women in your area and also some great ideas for your date nights.

We always like to begin with the nightlife, then we will switch over to meeting single Sochi girls throughout the day plus talk about the best online dating site in the country. Ideas for a great local date night and plenty of casual things to do during the day will also be discussed.
Towards the end of the post we will share some quick travel tips and also talk about what trying to hook up with Russian girls is like.
Nightclubs & Pick Up Bars
These days a lot of guys will only care about a list of singles bars and nightclubs to pick up Sochi girls so here you go:
The main area for singles nightlife can be found around Riviera Beach. During the summer this area will be loaded with tourists and have a cool party atmosphere all through the day and night making it the prime spot to try and get laid.
Many of the top singles bars and nightclubs in the city can be found in this area and if you hope to hook up with girls in Sochi stay near there. You will find more singles nightlife spread around at the various resorts like Dagomys or other hotels, but near Riviera Beach is where you are most likely to have a one night stand.
Look for Coco's on our upcoming nightlife and date spot map and try to get a room near there if the plan is to party and try to get laid with women in your area. Throughout most of the year this area is pretty good, but during the summer when all of the girls from Moscow and Saint Petersburg come to town it gets so much better.
Meet Sochi Girls During The Day
If the women from around the country and Europe are coming here to enjoy a day at the beach then that would probably be a good place to meet them right? Some good beaches to pick up girls during the day would be:
Riviera Beach
Olympic Beach
Central Beach
Riviera and Olympic will have more of a party vibe, Central is usually a bit more family friendly but you should still find some single ladies in the area. When the weather isn't nice then try to meet women in Sochi at malls and shopping districts like:
Stroy Siti
Molodezhnyy
Moremoll
DNS TC Melody Mall
Sun City
Chat With Girls Online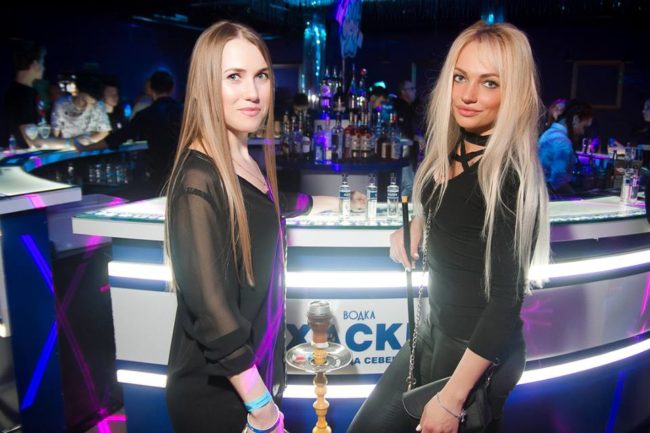 Usually when foreign men travel there are positives and negatives when it comes to dating and trying to hook up. On the plus side just the mere fact that you aren't the same as all of the local guys will make some single women in your area curious about you.
That curiosity should lead to more dates, and that means more chances to get laid. But it isn't all gravy, the language barrier can make things difficult and don't expect many Russian girls to speak English well.
The positives outweigh the negatives, but arriving in a new city and learning the local dating and hook up customs can take some time. On a trip you may not have time to learn, to speed up the whole process try using Russian Cupid.
This is the biggest online dating site in Russia, it is very popular in the country and men from around the world use it to meet foreign brides as well. There are plenty of single girls in Sochi using it to meet men, and plenty of them have an interest in dating foreign men.
Being able to contact so many girls near you in a short amount of time on Russian Cupid will definitely increase your chances of getting laid or finding something more long term. Dating is always a numbers game, nothing can speed up the process like getting some help from technology.
We know that we wrote that more towards foreigners, that is only because this post is in English. It will work just as well for Russian men don't worry about that.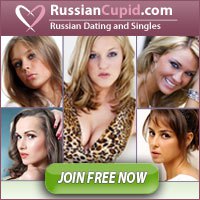 Sochi Dating Guide
We just fully covered more than enough ways for you to meet singles near you and now it is time for us to pivot to our Sochi dating guide. Getting a girl to go out with you is always a good start, but now you have to show her a good time on your date night.
Try taking a romantic sunset cruise before having dinner at one of these romantic restaurants or cocktail bars:
After dinner and drinks you could go party in the Riviera Beach nightlife, walk along the sea, or see a show at the Zimniy Theatre.
Day Date Ideas
Hopefully you are here in the summer and if so just bring your sexy Sochi girl to the beach. You could go with the crowded ones we listed before, or for something more secluded try Dagomys or Lazarevskoye.
There are plenty of things to do outdoors here outside of just laying out under the sun, these parks and nature activities are all worth visiting:
Sochinskiy Natsional'nyy Park
Olimpiyskiy Park
Park Dendrariry V
Arboretum Botanical Garden Dendrariy
Mount Akhun
Vorontsovka Caves
33 Waterfalls
You could even take an hour ride to the Rosa Khutor Ski Resort where the Olympics were held. Riviera Park has a lot of cool casual stuff including a Dolphinarium which is like a mini Sea World that also has a small amusement park.
For some more sophistication on your local date during the day you could go to the Historical Museum or Art Museum. If you are looking for a less touristy place to pick up Russian women visit Ekaterinburg or Samara.
Tips For Tourists & Expats
We are almost done, just want to mention some travel tips and talk about the Sochi dating and hook up culture for a bit. We have mentioned it a few times but the summer is the prime time to visit.
With that said everyone else knows this and the cities population literally doubles during that time. That will bring some headaches, but with so many girls near you from around Russia coming here to enjoy the beach and maybe get laid it is certainly to your advantage.
Get a hotel near Riviera Beach if your goal is to hook up. Having a centrally located place near all of the best singles nightlife will help you more than anything else. The local currency is the ruble and you get around 75 for every dollar.
Generally we would tell you that Russian women are hard to hook up with on the first night and expect it to take a few dates before you have a chance to get laid. But this city is a different animal, when girls come to Sochi they want to have fun and that may mean get laid.
Of course not all will be looking to have casual sex with a stranger, but enough will that your chances are probably better here than most other cities in the country. At least during the summer when you won't be dealing with mostly local women.
Enjoy Dating Sochi Girls
That is all the info we have, if you want to share any of your own knowledge please do so in the comments. The main thing to take from this post is to come during summer and stay near Riviera Beach if hooking up is your goal.
Also don't forget about all of the single women using Russian Cupid. When the weather is colder this will be the easiest way to set up dates, and even during the summer it will allow you to meet the locals instead of just the ladies who will only be in town for a weekend.
That wraps up our best places to meet girls in Sochi with our dating guide, enjoy your time here.