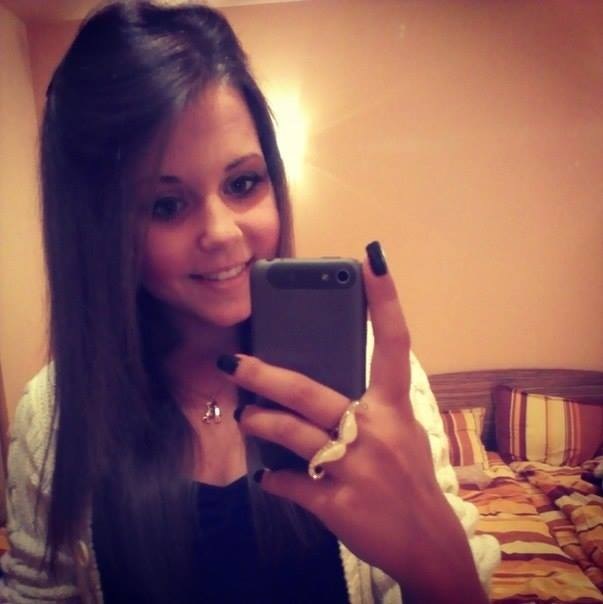 If you are looking for the best places to meet girls in Samara plus a dating guide then you are in luck. We have lots to talk about when it comes to where you can pick up single women in your area and as well as some great date night ideas to discuss.

The nightlife will be the starting point before we change over to where you can meet single Samara girls during the day and how to use online dating sites to your advantage. Local date night ideas and a plethora of stuff for the two of you to do together will also be getting a mention.
Be sure to check out our other Russian travel guides for men if you will be visiting other cities around the area.
Nightclubs & Pick Up Bars
We know that these days a lot of guys will only want to read a quick list of singles bars and nightclubs to pick up Samara girls so here it is:
Zvezda at Ulitsa Novo-Sadovaya, 106
Zombie at Ulitsa Samarskaya, 84
Metelitsa-S at Ulitsa Revolyutsionnaya, 146
Harat's at Ulitsa Dachnaya, 2, кор.1
Podval at Ulitsa Galaktionovskaya, 46
Shamrock at Republican St, 106 #E1
Gustov at Ulitsa Artsybushevskaya, 204
Makhall at Ulitsa Revolyutsionnaya, 146В
Pivovar at St. Partisan, 186
Lobbi Bar at Ulitsa Samarskaya, 200а
Sky Bar at Ulitsa Sadovaya, 137
Houston at Ulitsa Krasnoarmeyskaya, 1к1
Guitar Bar at Ulitsa Galaktionovskaya, 102А
The main area for singles nightlife can be found downtown, particularly around the Volga River. We will be including a pick up and date night map later on which will help you pick the perfect location for where to stay.
When it comes to trying to find a one night stand logistics are always key. Improve your odds of getting laid with Samara girls near you by getting a centrally located hotel near the singles nightlife around the Volga River.
We assume many of you reading this are tourists and will also be attempting to hook up with Saint Petersburg women, if so that link can really speed up the dating process for you.
Meet Samara Girls During The Day
We could almost copy and paste that last section into here. Downtown near the Volga River will have the most single women in your area walking around during the day, particularly during the warm summer months when people will be at the beach.
If you are here in the brutally cold winter months you will probably have more luck meeting Samara girls at malls and shopping districts like:
Kosmoport
Aurora Mall
Shopping Center Mega
Ambar Mall
Park House
Chat With Girls Online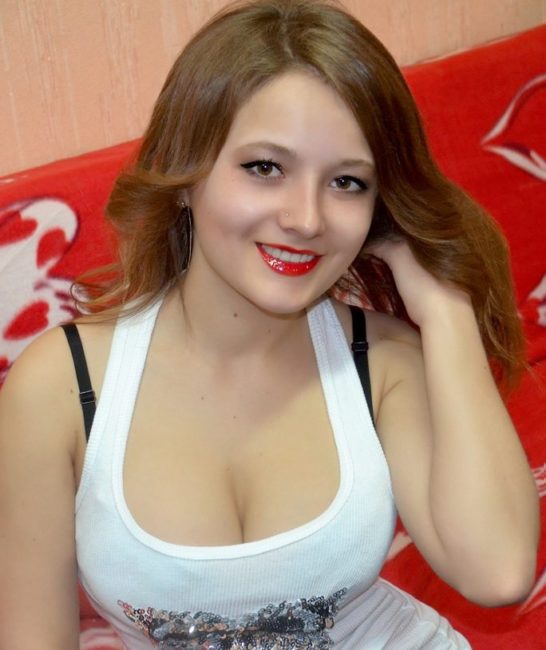 A lot of single men are looking at travel differently now than they used to. Many have figured out that when they travel to a new land they find it so much easier to hook up.
Meeting new people, setting up dates, and getting laid often take a lot less effort for foreign men who are seen as exotic. Online dating compounds these advantages even more since you can start chatting with women before you are even in their city.
A couple decades ago all you could do was make the most out of the nightlife for singles that you could. These days you can meet as many girls in Samara online as you want so that when your plane lands you can hit the ground running.
The top online dating site here is Russian Cupid and using it will drastically improve your odds of getting laid. If you want to hook up then you need to plan well, and for most single men using Russian Cupid to meet women online is the most important planning they need to do.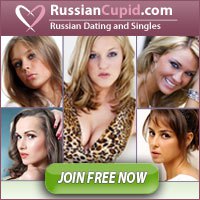 Samara Dating Guide
Now that the best ways to meet singles near you has been covered we want to pivot to our Samara dating guide. If you can't show a girl a good time on your date night then all of your above hard work was for nothing.
Bringing her to one of these romantic restaurants or cocktail bars could do the trick:
Get a nice meal then go party in the nightlife by the Volga River. A couple of places we mentioned in the nightlife list will be perfect for a date night as well, Makhall is a restaurant that turns into a club and Zvezda is a great place to see live music.
Or for a more grown up date night in Samara take her to the Academic Opera and Ballet Theatre.
Day Date Ideas
If you are here during the summer then the best option for a date during the day is probably just to go to Samara Beach. Some other outdoor options would be parks and places with natural beauty like:
Yuriya Gagarina
Druzhby
Strukovskiy Sad
Galileo Park
Samarskaya Luka National Park
You could even go hiking in the Zhiguli Mountains or take a tour of the Zhiguli Brewery. To get a better taste of the culture here on your date during the day try:
Samara Space Museum
Samara Art Museum
Stalin's Bunker
Repin Museum
Samarskiy Oblastnoy Khudozhestvennyy Muzey
Modernist Style Museum
If you made it here you probably like traveling to creative places, if that is true then try visiting Baku in Azerbaijan next. Or if you want to stay in the country try out Kazan.
Tips For Tourists & Expats
We just wanted to drop a few more travel tips that will help your trip go smoother and maybe even help you get laid as well. The local currency is the ruble which trades at about 75 for every US dollar as of our latest update.
You can find a map of the metro system at this link. Remember to book your hotel downtown near the beach and the Volga as this will have you close to all of the best local and expat nightlife in Samara to meet girls near you.
That area is also where you will find many of the best date spots in the city as well. As we mentioned before logistics are always key when it comes to whether you hook up or not.
Enjoy Dating Samara Girls
Alright gentlemen, we have covered this town as well as we know how. However if you have any special tips of your own or if you know how to correct any out of date information here please go ahead and do so in the comments.
Those single women on Russian Cupid are always ready to go out on a date and maybe even just get laid if you play your cards right. That wraps up our best places to meet girls in Samara with our dating guide, enjoy your time here.