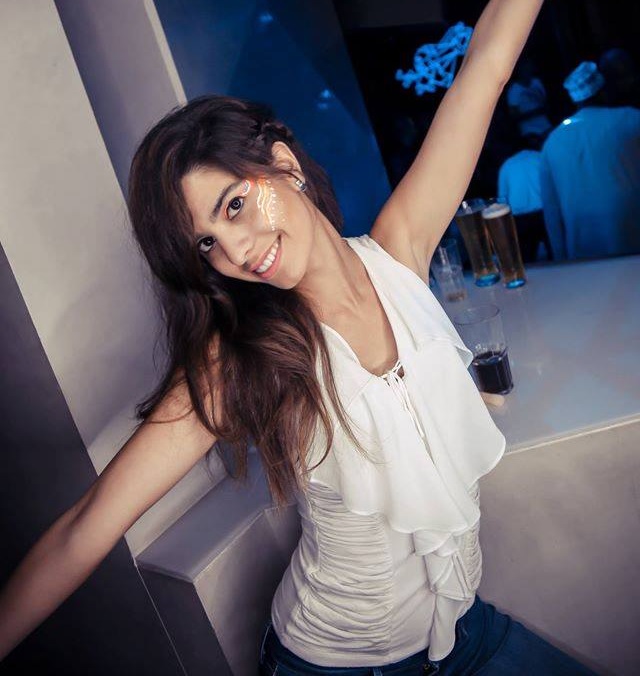 If you are looking for the best places to meet girls in Muscat with a dating guide then we have you covered. This may not be a great city for single men but we will do our best to tell you about where you can pick up single women in your area and also some great spots to take them out on a date night.

We always like to begin with the nightlife even if it is a bit lacking in Oman. From there we will move on to meeting single Muscat girls during the day and what online dating options you might have. Local date night ideas and numerous things for you to do together will also be discussed.
Let's be honest, if you are reading this as you are considering a trip just skip this town if hooking up a lot is your main goal and head to Dubai instead. If you are already here, well, just try to make the most of it.
Nightclubs & Pick Up Bars
We know that many of you guys that found this page only want a list of singles bars and nightclubs to pick up Muscat girls so we will start there:
The best area for singles nightlife can be found along the corniche and in the Muttrah area. Like in many cities in this part of the world hotel bars are the best place to grab a drink and do what little partying that can be done here.
Expect to find mostly expats in these bars, not too many women from Oman will be out drinking. When trying to hook up with Muscat girls at bars expect to have a lot of male competition around so take advantage of any chances that you get.
As you can see we linked you to those hotels in case you want to stay there. Having a room walking distance from where you meet girls will surely increase your chances of getting laid, plus those hotels will also have nice restaurants for a date night.
To try and pick up local Muscat girls spend more time at the cafes and hookah lounges than the bars, but that isn't going to be an efficient use of your time. Things here aren't quite as rough as Saudi Arabia, but overall it is pretty similar.
We will talk a bit more about the nightlife and cultural aspects in a later section.
Meet Muscat Girls During The Day
This is going to be extremely hard. Once again just go after the expats, you don't want to be walking up to random Oman women in your area and hitting on them in public or things could go bad for you.
The biggest malls in the city to try and meet single Muscat girls during the day are:
City Centre Muscat
Qurm City Centre
Oman Avenues Mall
Muscat Grand Mall
Panorama Mall
The Souq in Muttrah will have plenty of people around but proceed with extreme caution. Your best option would probably be to go to Zale Beach Club from the nightlife section on a warm day and see if any sexy ladies are starting the party early.
Chat With Girls Online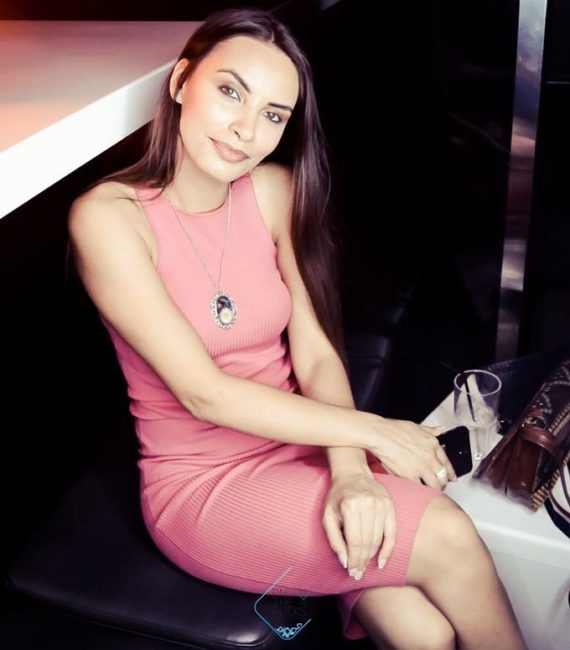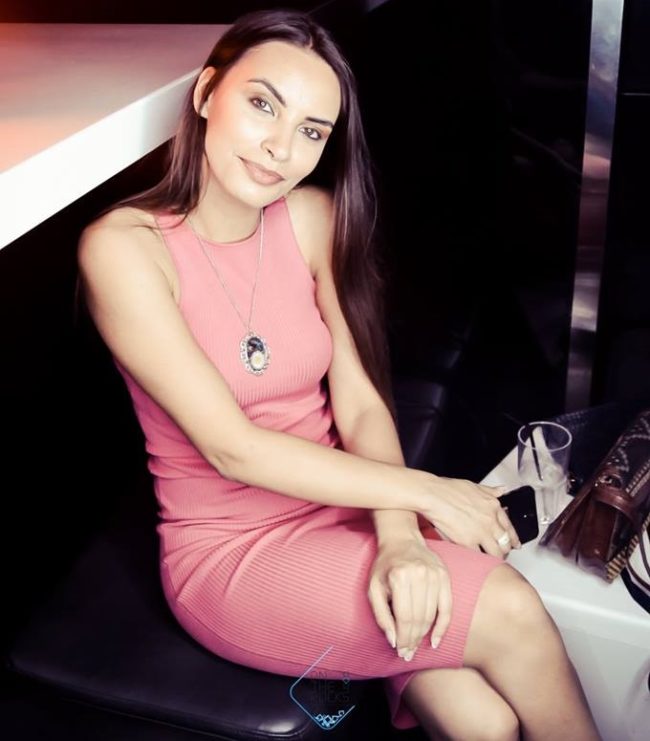 Often times when guys travel they find it really easy to get laid in foreign countries. They are different than the local men and everyone likes to have a new experience.
In a conservative country like Oman that isn't often going to be the case. The women here do not really hook up with strangers, they wait around until they are married or have a very serious boyfriend before they get laid.
With that said foreign men are still outliers, and the average foreigner is going to have an easier chance of finding a girl in your area to hook up with out of nowhere than the average local. We aren't going to claim this will be easy, but there are actually more single girls in Oman using Adult Friend Finder when they want to get laid then you might expect.
Is this a perfect option? Not really, but in a conservative country you can't wait around for a perfect option unless you never want to hook up. Start meeting girls in Muscat on Adult Friend Finder today if you hope to get laid anytime soon.
For the guys out there who want to meet a local Oman woman for a relationship and not just to get laid you can try Muslima.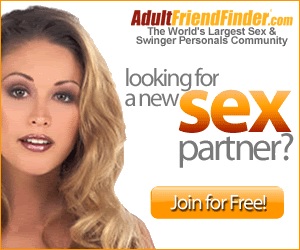 Muscat Dating Guide
Hopefully we have helped you with meeting single girls near you and now our Muscat dating guide can take you the rest of the way. Getting her to go out with you in these parts isn't easy, no pressure, now you just have to show her a good time on your date night.
Any of these romantic restaurants or cocktail bars will hopefully get her in the right mood:
After dinner and drinks take a romantic walk along the beach, or see who is performing at the Royal Opera House. Remember Caramel from the nightlife list is also at the opera house so you can hit it up after the performance.
Day Date Ideas
Getting out to enjoy a sunny day is always advisable if you can. The beach is rarely a bad idea and Azaiba Beach or Qurum Beach should do the trick. Don't expect to see lots of Oman women in thongs, and we didn't list them in the day game section because they aren't really pick up spots.
Other outdoor areas to check out are:
Al Ghubrah Beach Park
Al Qurum Natural Park
Kalbuh Park
Or go exploring at the caves and swimming holes at Wadi Shab, but just know it will take a few hours to find the right spot. For an interesting cafe downtown head to Fauchon Paris.
For some more sophistication on your date during the day head to:
National Museum
Bait Al Zubair
Sultan Qaboos Grand Mosque
Al Alam Palace
For a unique weekend getaway with the right girl maybe cross the Gulf of Oman over to Karachi, or somewhere like Kuwait City could be a lot of fun as well.
Tips For Tourists & Expats
We have kind of covered most everything you need to know but do have a few more things to mention and we want to talk more about the lack of nightlife and hook up culture in Oman. The currency is the rial and you get about 2.6 USD for every 1 rial.
Get a hotel near the corniche and in Muttrah if you want the best location in the prime area of town. This is where many of those nice hotels with the bars are located, plus there are plenty of cafes and hookah lounges around that area.
The thing is, this is a conservative Muslim country so you have to keep your expectations in check. The Oman women aren't exactly off limits, but they pretty much are.
Definitely don't overstep your bounds with any of them. The female expats may be hoping to get laid from time to time and will be a lot better use of your time.
If you drink do it in a bar or in your apartment or hotel room. Don't go out sloppy drunk or the night could end very badly for you. Also, expect alcohol to be quite expensive since it is a pretty rare commodity.
Don't come here during Ramadan (around May-June) as the nightlife will be even deader than usual. Overall if all you care about is hooking up read more of our WorldDatingGuides and choose another place that will give you better opportunities.
Enjoy Dating Muscat Girls
We like to be as honest as we can be in these posts. This is not a good place to visit if you want to hook up, and if you are already here you surely know that.
The advice we gave is pretty simple to follow. Don't come here for the women, if you have to be here just try and find expats who want to get laid. Then you can take some trips to places with better nightlife when you get the chance.
You can also try to find single ladies near you who want to hook up on Adult Friend Finder, it is kind of sad but that really is one of your only reasonable options. That wraps up our best places to meet girls in Muscat with our dating guide, enjoy your time here.