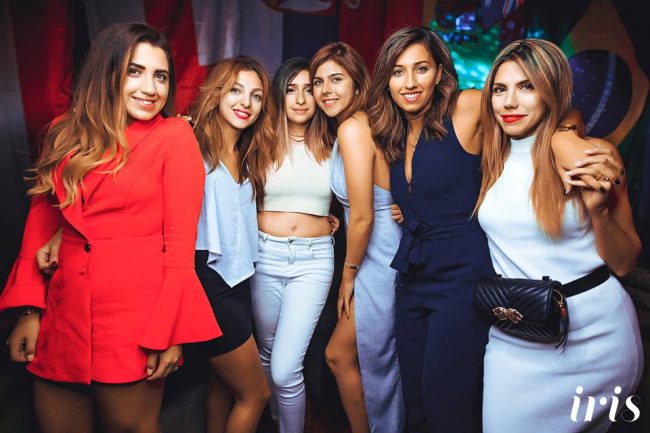 If you are looking for the best places to meet girls in Abu Dhabi with a dating guide we have you covered. If all you care about is partying and hooking up with single women in your area you should probably just stick to the great Dubai nightlife if possible.

This city is much more conservative, you can find some places to party around but women here aren't going to be quick to hook up with a one night stand most of the time. However you searched for places to meet single girls in Abu Dhabi and/or a date night guide so we will do our best to accommodate you.
Towards the end of this post we will also share some travel tips and talk about the local dating customs in the United Arab Emirates. If you are new to town definitely stick around for that.
Nightclubs & Pick Up Bars
These days many people just want lists and have no patience for reading. Lets satisfy them first with some of the best nightclubs and singles bars to pick up Abu Dhabi girls:
Now lets take a deeper dive into the nightlife you can find here. We hit on it already but this is a much more conservative place than Dubai, it may even feel like a different world entirely.
But much like Dubai many of the best clubs and bars are located in swanky hotels. There are two main areas for singles nightlife in Abu Dhabi, the one is around the Marina Village and along the Corniche to the west.
The other would be over to the east at Yas Island. Having the two best nightlife areas spread out on opposite sides of town is pretty annoying, it should take about half an hour to get from one to the other.
If all you care about is partying and trying to find girls in your area for one night stands then Yas Island might have the best clubs and bars. But for an overall vacation the Marina Village area might have more to offer.
Either way choose one of those to make your home base. You shouldn't run into any problems drinking in the fancy hotel bars or clubs, but don't drink and drive that is for sure.
Don't be surprised if there are prostitutes at nightclubs in Abu Dhabi. There is a ton of money in this city and prostitutes from around the world know this.
We didn't list any of the most well known prostitute bars, but they might be out partying at Yas Island or near Marina. But there will be plenty of girls who aren't looking for money to try and hook up with as well.
It definitely needs to be pointed out that if you are planning a trip here and want to party don't come during May or early June during Ramadan. At that time you will have even less chance of getting laid as you usually would somewhere like Riyadh or Sana'a.
Meet Abu Dhabi Girls During The Day
When we say 'meet Abu Dhabi girls during the day' we need to mention that we are actually talking about foreign women who have traveled here. The local UAE women are going to be extremely conservative and hitting on them on the street is likely to be more trouble than it is worth.
Don't even bother with them unless they are giving you some extreme looks of interest. The same can pretty much be said for the nightlife as well, just try and hook up with tourists or expats who now live here.
You can walk along the Corniche and see plenty of single ladies around during the day, or visit malls and shopping districts like these to pick up girls in Abu Dhabi:
Marina Mall
Abu Dhabi Mall
Al Wahda Mall
Yas Mall
Khalidiyah Mall
Mushrif Mall
The Galleria
You may also want to party with girls near you at the Al Maya pool parties.
Chat With Girls Online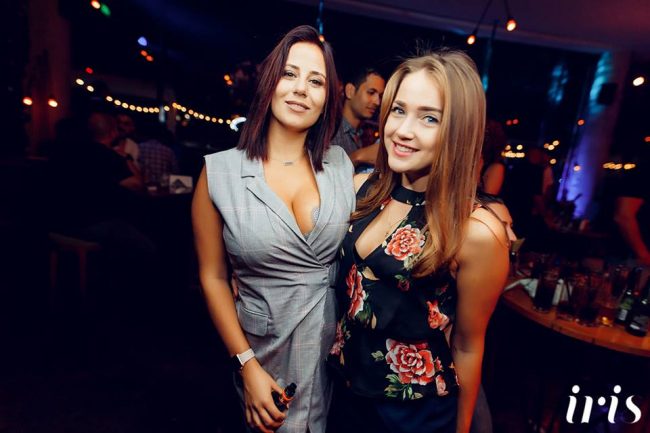 Even in the most conservative places around the planet you can still find some women in your area who want to hook up before marriage if you put in the effort. In this city there are two main ways to look for a one night stand, the first would be the nightlife we covered already but that is mostly for foreign women.
The second would be online dating, and believe it or not Adult Friend Finder actually has quite a few girls from the United Arab Emirates using it. Some are from Dubai, but many are also from here.
Anyone who is familiar with that site knows it isn't where you go to enter into a long term commitment. Instead it is where you go to meet singles near you to hook up with and have some fun.
If you want to meet other tourists or local Abu Dhabi girls online then use Adult Friend Finder. The discretion and the speed this dating site offers is pretty much your only chance to get laid with the UAE women.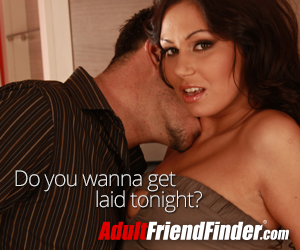 Abu Dhabi Dating Guide
Now you should be as caught up as possible on where to meet single girls near you and our Abu Dhabi dating guide can fill you in on the rest. When you get one to go out with you it is a nice start, but you still have plenty of work to put in.
Try to show her a good time at one of these romantic restaurants or cocktail bars:
The Corniche can be really beautiful and a walk along it is perfect for an Abu Dhabi date night. For something a little more upscale see who is performing at the Al Raha Theatre.
Day Date Ideas
There are plenty of fun things to see and do here, but the weather can be a pretty big obstacle. If you get the right temperature and a clear day try to get outside and enjoy it.
That could mean going to a world class amusement park like Ferrari World, checking out Warner Bros World, or visiting one of these nice parks when dating in Abu Dhai:
Umm Al Emarat Park
Khalifa Park
Mangrove National Park
Al Ain Oasis
The Marina and Corniche are always a good choice on a date during the day, or you can see some art and history at:
Louvre Abu Dhabi
Palace Museum
Manarat Al Saadiyat
Qasr Al Hosn Fort
Al Jahili Fort
For a weekend getaway consider Muscat in Oman or Doha in Qatar.
Tips For Tourists & Expats
Time for some quick travel and dating custom tips for you. As far as travel goes we covered it before but try to get a hotel either near the Marina or near Yas Island, preferably at one of the hotels with a bar or club where you plan to use as a spot to pick up.
Unfortunately if you try to book a cheaper local hotel they may have a no guest policy meaning you may not be able to bring a girl back with you. If you want to hook up book a name brand chain hotel and book your room for two.
If you search online through the above link you can probably find a pretty good deal. The local currency is the AED and you get between 3.5 and 4 per US dollar depending on when you visit. You can also get a map of the metro system here.
When it comes to the dating customs in the United Arab Emirates they are extremely conservative, at least as far as the local women go. You probably already know that, but outside of a very few rare flowers most will have zero interest in getting laid with a stranger, at least outside of the prostitutes.
Mostly focus your attention on the other tourists from around the world if you want to have a one night stand here. You can meet some great local women from Abu Dhabi for serious dating if you really want to put in the effort, but most guys reading this probably won't be in town long enough to make that happen and just want to hook up quick.
Enjoy Dating Abu Dhabi Girls
We tried to cover the scene here as well as we could. This really is a very conservative city, if you come here right after your trip to Dubai you might be in for a shock.
But there are some places to party and if you have a little luck on your side you might just hook up. And don't forget about the single women near you on Adult Friend Finder who are always ready to get laid.
That wraps up our best places to meet girls in Abu Dhabi with our dating guide, enjoy your time here.