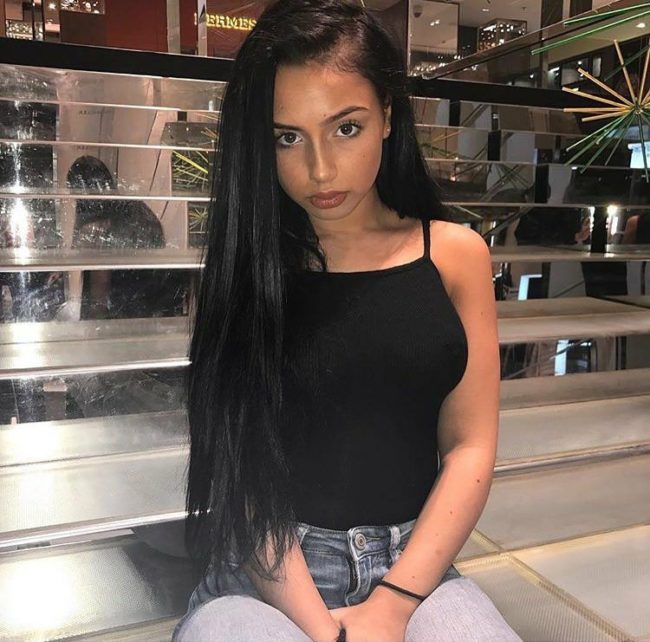 If you are looking for the best places to meet girls in Sana'a with a dating guide then we have you covered. It is not going to be easy to pick up single women in Yemen, but we will do our best to share some ways to do so plus talk about some great places for a date night.

We will start out with the lack of nightlife and how you can adjust, meeting single Sana'a girls during the day or how you can use online dating sites to help yourself will come next. Local date night ideas and many different fun things to do together will also be discussed.
We know this will not be easy guys, if possible go try to hook up with Southeast Asian girls instead where things will be much simpler for you.
Nightclubs & Pick Up Bars
Generally we would start this post off with a list of singles bars and nightclubs to pick up Sana'a girls. However in Yemen we can't really do that because there is basically no nightlife to speak of.
If you see a nice, luxury hotel like the Sheraton or Al Bustan you might find a bar or club inside, however they keep that stuff on the down low. It is worth looking into, but don't be surprised if you go in and ask and they tell you there is no alcohol there either.
In truth when it comes to bars and clubs they probably won't be around. That makes finding a one night stand very hard. What you can do is look for westernized girls in your area (and even guys) and chat them up.
Maybe they know of a private house party where alcohol is being given out, and private house parties would be your best chance to hook up with Sana'a girls quickly. What do we mean by westernized people?
People who smoke, have tattoos, or dress in western fashion and not the traditional Yemen clothes. Ear rings, dyed hair, things like that mean they have a higher likelihood of not being overly traditional.
As far as an area to search? Try the Old City which is where many people go when they want to get out of the house. This isn't a thriving singles nightlife area by any means, but it is the best you will find.
This is going to be difficult to say the least, but if you put in the effort then you just might get laid. You could also fly down to party with Nairobi girls or some other cities in Africa where things are far less conservative.
Meet Sana'a Girls During The Day
One thing we didn't mention in the last section is that it is pretty rare to see single Yemen women out after dark. They are generally home bodies and the 'nightlife' is mostly just groups of guys sitting around chatting with each other.
You will at least see some Sana'a girls out during the day, but picking them up won't be easy at all. In fact it is probably a huge waste of time to even try, however if you want to give it a go visit some malls and shopping districts to attempt to meet girls near you like:
Aden Mall
Metro Mall
Sana'a Trade Center
Yemen Mall
Arab Mall
Chat With Girls Online
Often times when guys travel they can't believe how easy it can be to get laid in foreign countries. They are different than the local men and the local women like to try new experiences, just as we all do.
In a conservative country like Yemen that almost never happens. The women here do not really hook up with men they just met, almost all of them wait until they get married before they get laid.
With that said foreign men are still very rare, and the average foreigner is going to have an easier chance of finding a girl to hook up with out of wedlock than the average local will. Even this won't be easy, but you might be able to find some single girls in Sana'a using Adult Friend Finder when they want to hook up.
Is this a perfect option? Nope, not even close, but in a conservative country you can't wait around for a perfect option unless you never want to hook up. Start meeting girls in Sana'a on Adult Friend Finder today if you hope to get laid anytime soon.
For the men out there who want to find a serious life partner we suggest you try using Muslima. This Muslim dating site can help you find some beautiful Yemeni women in your area online to spend the rest of your life with.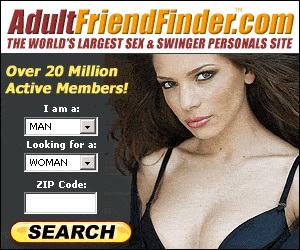 Sana'a Dating Guide
It is admittedly going to be tough to meet single girls near you but if you can pull it off our Sana'a dating guide can help you attempt to close the deal. Getting one to go out with you is a pretty big accomplishment, but now you have to show her a good time on your date night.
Any of these romantic restaurants or cocktail bars could do the trick:
As you can see Hadda Street has many of the best spots for a date night here, and in many regards that means the best nightlife for singles in Sana'a as well.
Day Date Ideas
Any time you can get outside that is a good idea. Here are some good places to take advantage of nice weather outdoors on your day date together:
Socotra Island
Qalansiyah Beach
Dhofar Mountains
The Old City is a nice walkable area where the two of you should easily be able to find some things to do. For some more sophistication on your date during the day try out these cultural sites:
Great Mosque of Sana'a
Bab al-Yemen
Dar al-Hajar
National Museum of Yemen
Yemen Military Museum
For a cool weekend getaway we definitely would recommend Muscat.
Tips For Tourists & Expats
Well, they don't get many tourists and expats around these parts but if you have the balls to try it then good luck. If you are only visiting to try and get laid with the Yemeni women you probably need to reconsider.
We don't mean to repeat ourselves over and over but hooking up with Sana'a girls is going to be extremely hard without proving to them you have long term intentions. If you want to find a loyal wife you can definitely do that here, if you just want to get laid choose somewhere else.
Always be sure to be respectful when approaching women here, and do not overstep your bounds by any means. Remember to try and stay in the Old Town area, try to learn a little Arabic, and the local currency is the Yemeni Rial which trades at 250 for every US dollar as of our most recent update.
Enjoy Dating Sana'a Girls
Well guys, we feel like we have covered this town as well as we can even if there wasn't a ton to share. If you have any special tips or want to correct any out of date information here please go ahead and do so in the comments.
Don't forget to try to find single women near you to hook up with on Adult Friend Finder or to look for a loving bride on Muslima. That wraps up our best places to meet girls in Sana'a with our dating guide, enjoy your time here.