Last updated on April 18th, 2020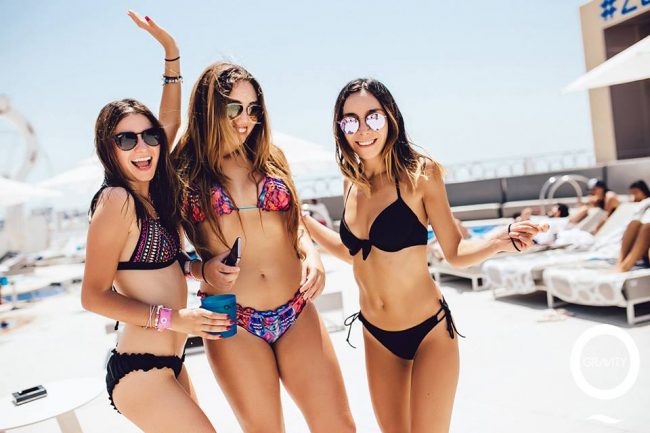 If you are looking for the best places to meet girls in Dubai with a dating guide then welcome to this post. We will try to cover where to pick up single women and some great spots for your date night.
This city has become one of the ultimate playgrounds for the rich these days. If you have a ballers budget then you can hook up with some very sexy ladies here.
We are assuming most of the guys reading this are foreign men on a vacation, towards the end we will give some travel and dating culture tips for tourists and expats. This is an important section that we definitely suggest you stick around for, particularly if you haven't spent any time in this city or Abu Dhabi.
Before we get there we will start with the best nightclubs and pick up bars to meet single girls in Dubai. The nightlife can be a bit tricky in multiple ways, we will try to break it down more for you as we go along.
From there we will talk about where to meet women during the day and also talk about a good online dating option. Then it will be time to pivot to our dating guide for Dubai.

Romantic restaurants and cocktail bars for your date night will be talked about in this section. Plus some fun activities to do during the day. In a city like this one finding a good date spot will not be hard at all.
Then we will give those travel tips, but lets start out with the nightlife.
Nightclubs & Singles Bars
Let's start off with a list of some of the best current singles bars and nightclubs to pick up girls in Dubai:
As you can see many nice hotels have pick up joints, but if you wanted to visit a cheaper pick up bar for some pre game drinks with prices that are more budget friendly you could try one of these:
There are a few things we really need to mention about the singles nightlife for adults here. The first is that there is a very quick turnover rate when it comes to the hottest nightclubs in town.
Like in many cities a pick up joint gets popular for a year or two then closes up shop and a new trendy spot takes over in the same location. We will do our best to update the lists as time goes on, but if you know a place is already closed please let us know in the comments.
Secondly, there are lots of prostitutes out in Dubai nightclubs and pick up bars. Call girls from around the world come here to make big money off all the rich guys that are here on a vacation.
There are many Filipino pick up bars in Dubai where the line between prostitution and free hook up can be very blurry. On top of that a prostitute can easily visit any nightclub in this city so you never really know who you are trying to hook up with.
Third, this is a very expensive city for many things nightlife included and single men are