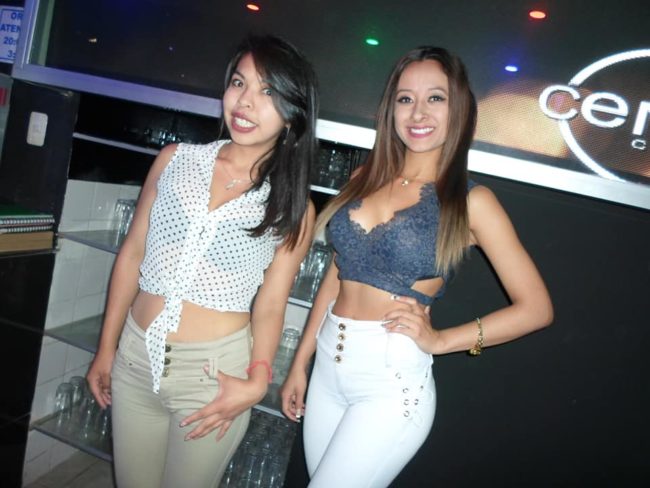 If you are looking for the best places to meet girls in La Paz with a dating guide then we have all the info you desire. It won't take us long at all to inform you about where you can pick up single women in your area and also take them out for a date night.

We always like to start these posts off with the best nightlife a city has to offer, then we will move on to meeting single La Paz girls during the day and telling you about the top online dating site. Date night ideas and things to do at any time will also be discussed.
We will also be sharing some quick travel tips for those who haven't spent much time trying to hook up with South American women.
Nightclubs & Pick Up Bars
We are aware that a lot of guys only come here for a quick list of singles bars and nightclubs to pick up La Paz girls so here it is:
The two main areas for singles nightlife would be in Sopocachi which is an upscale part of town, or Sagarnaga Street which is more of a tourist bar strip. You will have the best chance of hooking up with the hottest La Paz girls in Sopocachi, and can try to get laid with many tourists along Sagarnaga.
Speaking of these other tourists, there are quite a few party hostels here which can be great places to stay, or you can just go grab some drinks and enjoy the nightlife they offer while looking for a one night stand. Some of note would be:
A lot of these girls will have just come from Arequipa as they backpack their way down through the continent. Currently a popular nightclub here called Forum is under renovation, if we here it opens back up we will put it back on the list.
Meet La Paz Girls During The Day
El Prado is one of the main roads of the city so there will be plenty of foot traffic along it all day and evening. Another good outdoor part of town to try to pick up women in your area during the day would be Plaza Murillo which is the main square.
The simplest option is to try and meet single La Paz girls at malls and shopping districts like:
Mega Center
Handal Center
V Centenario
Las Torres Mall
Norte
Chat With Girls Online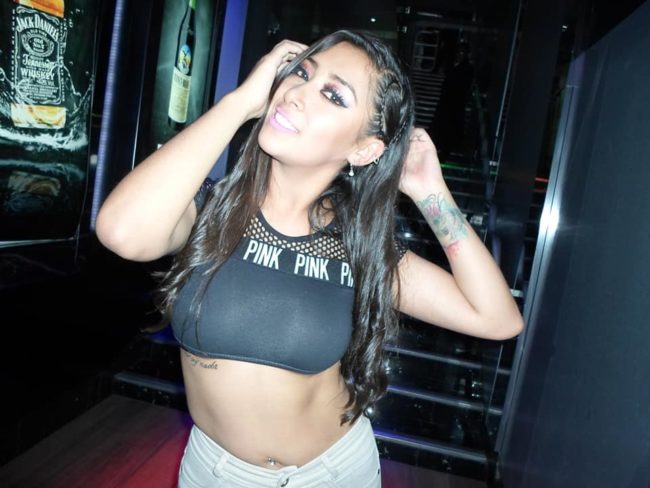 Any time a guy travels to a foreign country there are going to be some things in his favor and others that are not. Let's begin with the bad news, if you aren't fluent in Spanish you might struggle with the local Bolivian women, but who knows maybe you have that covered already.
Either way it won't be a deal breaker, but it puts you at a disadvantage compared to the local men. The second concern may be viewed as a positive by some, but every foreigner here is assumed to be rich.
While that can work out in your favor it also will have you attracting more gold diggers and prostitutes than you might be hoping to meet. On the flip side that will help with some of the good girls near you, plus the mere fact that you are exotic and from another land will open a lot of doors for you.
When you total it all up it works out in your favor. We also need to mention there is another way to meet girls in La Paz, online dating. Like in any place around the world this is the quickest and easiest way to handle your business.
The best dating site here is Latin American Cupid. Start to pipeline before you come so that you can have girls from Bolivia ready to go on dates when you get here.
No matter if you are looking for a quick hook up or women in your area to spend the rest of your life with Latin American Cupid will be the best wingman you will find.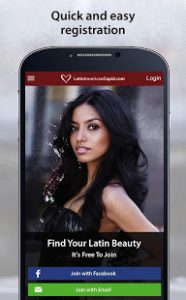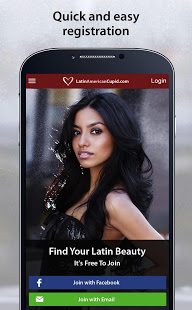 La Paz Dating Guide
Now that you are totally filled in on the best ways to meet singles near you and it is time to pivot to our La Paz dating guide. Getting a girl to go out with you is definitely a positive, now you just need to have some fun on your date night together.
Any of these romantic restaurants or cocktail bars could do the trick:
Day Date Ideas
Any time you can spend a nice afternoon outdoors together that can make for a great day date. Some cool parks and outdoor sites to see in the area are:
Plaza Avaroa
Parque Urbano Central
Cota Cota Lagoon
Valley of the Moon
Other options would be to head up to Mirador Killi Killi to get a great view of the city, ride on the cable cars or go zip lining at Zzip Flying Fox.
For some more sophistication on your date during the day try these museums:
Ethnography Museum
Museo de la Coca
Tiahuanaco
Tips For Tourists & Expats
If you are familiar with our site you know we don't load this section up with travel advice, we just want to share a little bit more to make your trip go smoother. The local currency is the Boliviano and you get about 7 for every USD as of our last update.
If you are hoping to hook up with sexy girls from La Paz book your hotel in Sopocachi, but if you want the easiest way to get laid just stay in one of the party hostels we linked above. You will get tourists from all over the world passing through and since they are on a trip they will be out to have a good time.
Or get a hotel nearby and be sure to check them out, they are a big part of the singles nightlife here. One last piece of advice, and it is pretty obvious, but improve your Spanish if you want to maximize your odds of getting laid with the local girls near you.
For another cool city to visit next read our Asuncion travel guide for single men. Or you could head to Salta in Argentina.
Enjoy Dating La Paz Girls
That is all the info we have, but we always hope to learn more. If you have anything else to add please fill us in with a comment below.
Don't forget to contact the single women on Latin American Cupid before you come, that will really improve your odds of hooking up. That wraps up our best places to meet girls in La Paz with our dating guide, enjoy your time here.