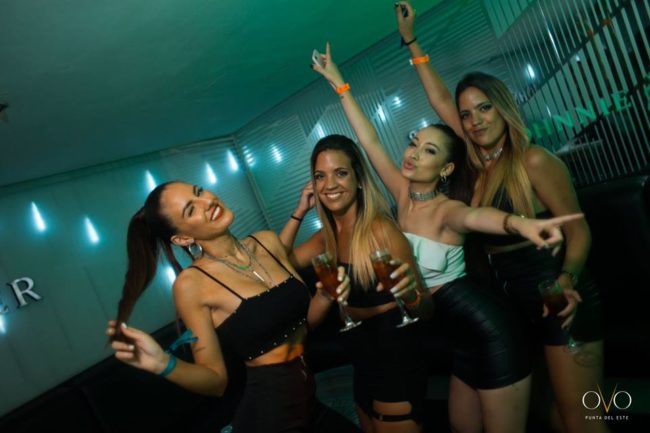 If you are looking for the best places to meet girls in Punta del Este with a dating guide then we have got your back. Just give us a few minutes and we can tell you all about where to pick up single women in your area and also take them out on a date night.

Nightlife will be in our first section, then we will move on to meeting single Punta del Este girls during the day or how you can use the speed of online dating to your advantage. After that local date night ideas and things to do all throughout the day will also be discussed.
This is not one of the easier places to hook up with Latin American women, but if you are prepared you will improve your chances.
Nightclubs & Pick Up Bars
Let's kick this off with a list of singles bars and nightclubs to pick up Punta del Este girls:
The main area for singles nightlife is La Barra and if you are coming here to party and look for one night stands that is definitely the place to be. You will find the best nightclubs and top spots to hook up with Punta del Este girls located in La Barra.
Stay near the singles nightlife in that area if partying is one of the main things on your agenda. We mentioned before that this isn't known as an easy place to get laid, well it isn't a cheap place to visit either.
We will cover that more later in our travel section, but some will tell you that this is a pretty pretentious place and if you don't have a big bank roll the deck will be stacked against you. In that case you might have more fun visiting a city like Montevideo instead.
Meet Punta del Este Girls During The Day
There are a few areas of attack here. You could try to day game at the famous Bikini Beach where on sunny days there will be beautiful women in your area in tiny swimsuits.
Bagatelle Beach Club is another good spot to try to pick up girls during the day, as would all the shops in El Remanso. More malls and shopping areas in Punta del Este to pick up single girls would be:
Antigua Estación Ancap
Punta Shopping
Premium Plaza
Centro Comercial Polo del Este
Chat With Girls Online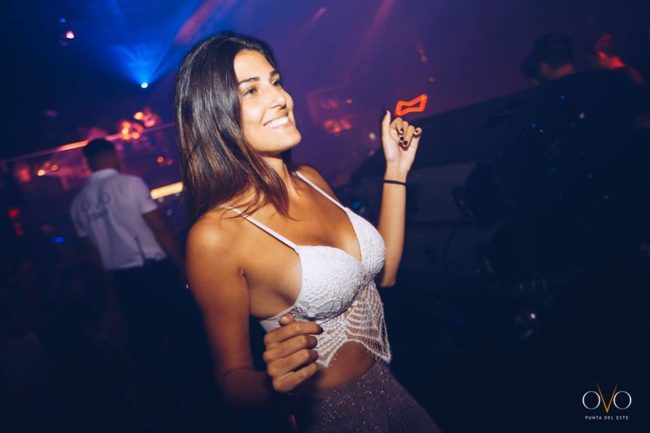 Look, we all know that the dating scene has changed drastically over the past five to ten years. It is hard enough to find any cute girls near you in an approachable position who aren't listening to earbuds or staring at their phone non-stop.
Plus you have pick your words very carefully when you start a conversation. Complimenting girls is usually the best way to break the ice and get a conversation going, but after #Metoo that compliment better come fully correct or things could end badly.
In a city like this one the average guy can't get into a nightclub without waiting in line for hours or spending hundreds on bottle service to cut the line, what are we supposed to do? Luckily technology has improved all of our lives in many ways and online dating sites are another example, in many ways they are the modern speed dating in Punta del Este.
So what is the best dating site to use here? Latin American Cupid, it is always the go to site any time you are in South or Central America.
It is part of Cupid Media, the biggest international dating network on the planet. It is totally legit and you can use it here or as you travel around the region.
Do some pipelining on Latin American Cupid before you arrive and you will really improve your odds of getting laid while here. Plus you can save yourself a lot of time and money by not having to go out to swanky cocktail bars or crowded nightclubs that charge $20 for a drink.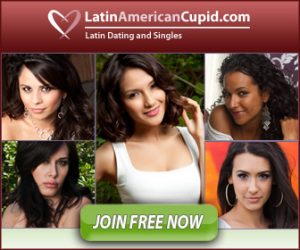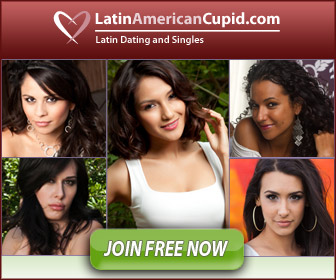 Punta del Este Dating Guide
At this point you know about the best ways to meet singles near you so let's pivot to our Punta del Este dating guide. We all know that if you can show a girl a good time on your date night it will improve your chances of hooking up that night as well as seeing her again in the future.
Take her to one of these romantic restaurants or cocktail bars:
You may also want to go to Casapueblo Café for an early meal to watch the beautiful sunsets, and the Conrad Resort & Casino will offer gambling and other live entertainment.
Day Date Ideas
Keep this simple guys, girls come to Punta del Este to spend time at the beach so bring her there. Some girls will only want to show off at Bikini Beach, but for some more privacy on your day date go to:
Mansa Beach
Brava Beach
Montoya Beach
Manantiales Beach
You could also take a boat cruise and check out the Isla de Lobos, or spend some time at the Aqua Splash Park. For some more sophistication on your date during the day try:
Casapueblo
The Ocean Museum
Ralli Museum
La Mano Sculpture
Pablo Atchugarry Sculpture Park
Tips For Tourists & Expats
We don't have a ton of travel advice, but there are some things we can mention to help you have a better trip and maybe help you hook up. The tourist season here runs from mid-November through March so try to visit then when the city is really kicking in full gear.
You can spend US dollars just about everywhere so you don't need to bother with currency exchange. Of course the local language is Spanish and knowing it will definitely help you pick up single ladies in Punta del Este.
Try to get a hotel near the La Barra nightlife if you are going to go out looking for one night stands. Just remember that this is not a cheap city to visit or party in.
In fact this is one of the more expensive areas in all of South America, you get lots of wealthy people from Uruguay and the surrounding countries visiting. That means you will have the chance to meet beautiful Brazilian women as well as Argentinians and the locals from all around Uruguay, but they are likely to come with their family, husband, or often times their sugar daddy.
What we are trying to get at is this is a very high ceiling low floor type of place. The high ceiling comes from the potential of hooking up with truly sexy girls in your area along with great nightlife and great beaches. However the low floor is because it will be costly, and many single guys will often go home empty handed.
Enjoy Dating Punta del Este Girls
Thanks for checking out our site, if you have anything else to add on this city please let us know in the comments. We try to keep our posts as up to date as possible but we can't be everywhere at once, if any bars or clubs are closed when you visit it would be great if you could let us know.
Don't forget to contact single local women on Latin American Cupid before you come, in a place like this where getting laid isn't easy the more prep you do the better your chances. That wraps up our best places to meet girls in Punta del Este with our dating guide, enjoy your time here.