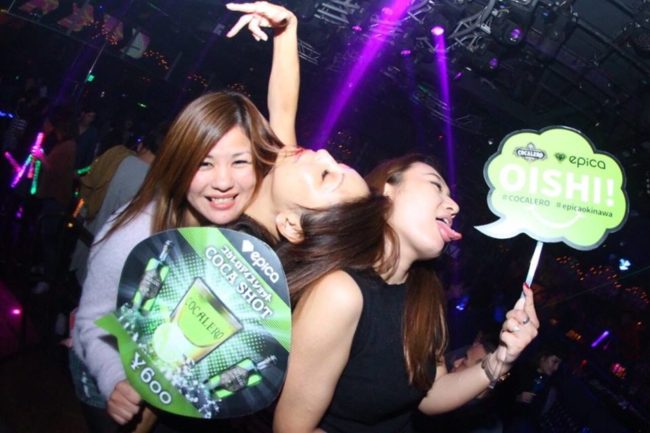 If you are looking for the best places to meet girls in Okinawa with a dating guide then we have you covered. In no time we will fill you in on where you can pick up single women in your area and also some great spots to take them for a date night.

We will start off with the best nightlife most of which is in Naha, the capital of this region. After trying to hook up after dark we will move on to meeting single Okinawa girls during the day or how you can use online dating sites to make things a lot easier on yourself.
Date night ideas and all kinds of things to do will also be discussed. At the end of the post we will share some quick travel tips for Japan.
Nightclubs & Pick Up Bars
These days a lot of guys will only care about a list of singles bars and nightclubs to pick up Okinawa girls so here it is:
The main area for singles nightlife in Naha is at Matsuyama, but it isn't the only place to party in town. Kokusai Dori, Sakurazaka and Tsuji are also other good areas where you can find plenty of singles bars and girls looking to hook up.
Kokusai Dori is the main shopping street in the city and can get pretty touristy at times. Tsuji used to be the red light district in Okinawa, girls here aren't expecting any money these days and you can find some good pick up bars in the former red light area to search for a one night stand.
In Chatan near the Kadena Air Base you will find another singles nightlife area often referred to as Gate 2. This is where Japanese girls who like foreign men known as gaijin hunters go to try and hook up with soldiers.
This can be a pretty easy place to get laid, but these girls are getting around the block. Overall you can find some decent nightlife here, but it pales in comparison to all of the places to try and hook up in Tokyo.
Meet Okinawa Girls During The Day
Kokusai Dori will be the prime spot for day game. With so many shops, cafes, and things to do right here single women near you will be walking around through the day and night.
More malls and shopping areas to meet single Okinawa girls would be:
Depot Island
AEON Mall
Umikaji Terrace Senagajima
Plaza House Shopping Center
During the summer you might be able to pick up some sexy ladies at Nishihama Beach.
Chat With Girls Online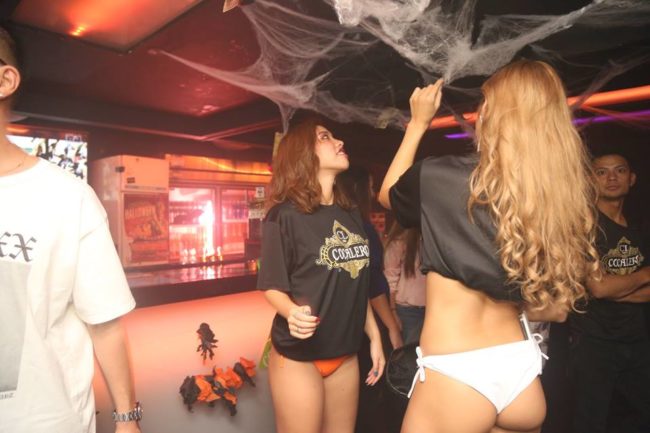 When foreign men travel there are positives and negatives as far as dating and trying to hook up go. On the plus side just the mere fact that you are different will make plenty of single women curious about you.
That curiosity can lead to more dates, and often times more chances to get laid. In this country those women are referred to as gaijin hunters and you can usually find them at specific bars or on dating sites.
But there are also some downsides, the language barrier can be tough and don't expect many women in Japan to speak English well, if at all. Plus the nightlife in this country can be a bit tricky, we will get into that more in the travel section.
These things definitely work more in your favor than against, but it still may not be easy to hook up quickly. On a trip you may not have time to learn the local dating and hook up customs.
To speed up the whole process try using Japan Cupid. This is an awesome online dating site that is very popular all over the region, and it is the most popular dating site in the country.
There are plenty of single girls in Okinawa using it to meet men, and plenty of them have an interest in dating foreign men. Being able to contact so many girls in your area in a short amount of time on Japan Cupid will definitely increase your chances of getting laid.
Remember dating is always a numbers game and the more women you come in contact with the more you will hook up with. This site will work just as well for local men.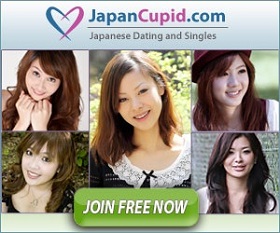 Okinawa Dating Guide
After breaking down all of those ways to meet single girls near you it is time to pivot to our Okinawa dating guide. You better be able to show her a good time on your date night or all of your hard work was for nothing.
Any of these romantic restaurants or cocktail bars should do the trick:
You could go party in the Naha nightlife after dinner or see a show at the National Theatre.
Day Date Ideas
We always like to tell our readers to try and have a day date outdoors and there are no lack of options here. There are a couple of cool national parks like Yoshino-Kumano National Park and Kerama Shotō National Park, or go island hopping to one of these:
Ishigaki Island
Kouri Island
Miyako Island
Taketomi Island
Iriomote Island
You should go check out the Blue Cave, or have a chill day at Nishihama Beach which was voted the best in Japan. Miyako-jima is another good beach in the area.
More things to do would include the Murasaki Mura entertainment park and the Churaumi Aquarium. For some culture check out these museums and historic places:
Okinawa Kenritsu Museum
Okinawa Prefectural Museum & Art Museum
Shuri Castle
Nakagusuku Castle Ruins
If you want to visit another cool city in Japan check out Kobe. Or for somewhere totally off the beaten path try Kitakyushu.
Tips For Tourists & Expats
Lastly we have some quick travel tips and want to hit on the nightlife and hook up culture in Japan a bit. The local currency is the yen and you get roughly 150 for every US Dollar as of our last update. Click here for a map of the monorail.
You probably will want to try to get a hotel in Naha, if your goal is to party and maybe get laid choose a spot near one of the Okinawa singles nightlife districts we mentioned earlier. One thing we haven't mentioned yet is that some of the nightlife may not be 'gaijin friendly' which means foreigners are not allowed to enter. This is mostly because they don't want a local to lose face when they can't speak English.
If you try to get into a pick up bar or nightclub and they won't let you in don't sweat it. There are plenty more places to party around, and single ladies that have an interest in hooking up with foreign men won't be in any non gaijin friendly places anyways.
The bigger issue here is going to be the language barrier. The more Japanese you can speak the better you will do when it comes to dating.
Enjoy Dating Okinawa Girls
Well, that is all the info we have but we are always interested in learning more. If you have anything to share please let us know in the comments below.
Don't forget to contact the single women near you on Japan Cupid before you come. Make enough contacts and hooking up will almost be a guarantee.
That wraps up our best places to meet girls in Okinawa with our dating guide, enjoy your time here.