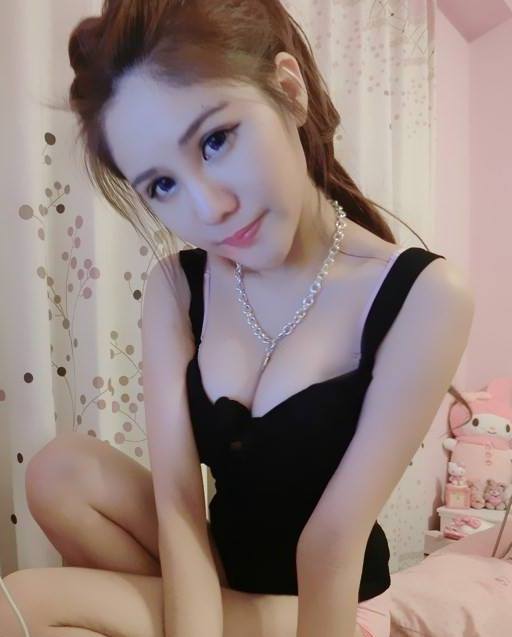 If you are looking for the best places to meet girls in Harbin with a dating guide then you are in luck. We have much to talk about when it comes where you can pick up single women in your area and show them an awesome time on a date night.

This guide will begin with the nightlife before we switch things over to where you can meet single Harbin girls during the day and the best online dating site in the country. Plenty of cool local date night ideas and all sorts of things to do will also be mentioned as the post goes on.
If you have a thing for beautiful Chinese women that link can lead you to many more dating guides.
Nightclubs & Pick Up Bars
Those that are only here for a quick list of the best singles bars and nightclubs to pick up Harbin girls try visiting:
Russian Size Disco Bar at 112 Tiandi St, Daoli District
Coco Club at Changjiang Rd
Carl Damo Bar at160 Zhongyang Dajie
Boxtown Night Club at 118 Xidazhijie, Nangang
Flamingo Club at No.35 Qingbin Rd, Nangang District
BeiShan JiuGuan at North San Dao Street 12
Ice Bar at Zhongyang Dajie
Ace Bar at 10-2 Qiaonan Jie
Dijie Manyao Bar at 2 Manzhouli Jie
The main area for singles nightlife can be found along Zhongyang Dajie which is often referred to as Central Street or Central Avenue. As the name suggests this is a great place to go when looking to hook up with Harbin girls.
We would suggest you get a room as close to Zhongyang Dajie as possible, you will have a much better chance of pulling girls for a one night stand if you have a room to take them near where you met. But also because it will be so much easier for you to get laid on your date nights.
Plus your whole trip will run a lot smoother if you are located in a good centrally located part of town to meet girls near you. Another bar street is Indu Lu which can be another good place to try and hook up with girls in the Harbin nightlife.
This city is not really known for great places to party, our Shenzhen dating guide definitely offered a lot more options on where to go after dark. This is more like Xi'an where there is some, but maybe not as much as you were hoping for.
Meet Harbin Girls During The Day
Here is the problem with day game in China: the language. Do you speak Chinese? If so then no worries, but if you don't it will be nearly impossible.
If you want to try then go to Zhongyang Dajie and the side streets in that area. Look for single Harbin women at cafes, shops, restaurants, or who are just walking around enjoying the day.
Plus malls like these can always be good places to meet girls in your area:
Parkson Shopping Center
Grand Shopping Center
New 100 Store
Qiulin International Council of Shopping
Jinan international Shopping Plaza
Chat With Girls Online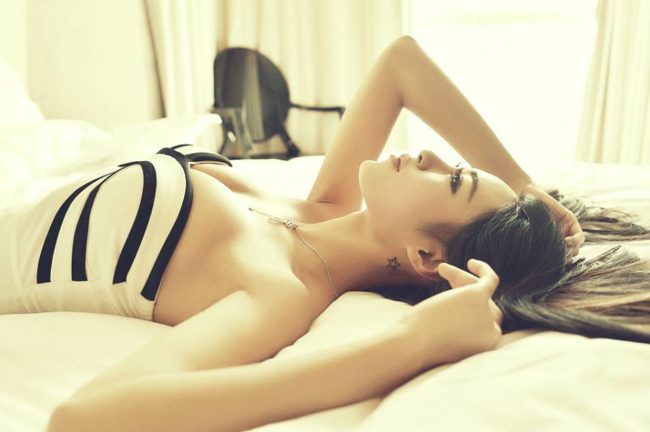 The world has changed so much in our lifetimes and traveling to new lands has never been easier than it is right now. A lot of single men are using this to their advantage by going to new cities where they can be exotic.
Do you know what helps to compound that exotic edge even more? Online dating, by using it you can begin to meet single girls in Harbin online before your plane is even in the air.
Back in the day you had to show up in a new city without knowing anyone and hoping to find a one night stand in the nightlife, but how often does that work? These days you can fly into town with the phone numbers of twenty hot women on speed dial.
The best online dating site in this country is China Love Cupid and using it will definitely improve your chances of getting laid. Sign up and begin to message any cute girls you see on the site and let them know when you are coming to town.
You don't need to spend hours chatting, just do enough to keep them interested. Then once you are here start to invite the ones you like most out on date nights, and continue to use China Love Cupid to meet more girls in your area and set up more dates throughout your stay.
Invest a little time on prep work before your trip and you will improve your odds of hooking up more than anything else, and for single men no prep is more important than this.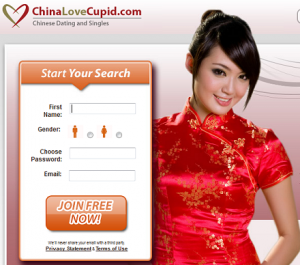 Harbin Dating Guide
We just covered all the best ways to meet single girls near you and it is time to pivot to our Harbin dating guide. Getting a girl to go out with you is always a great start, now you just need to show her a good time on your date night if you hope to hook up.
Try bringing her to one of these romantic restaurants or cocktail bars:
BoTe Man Western Restaurant at ZhongYang Main St
XiangGe LiLa Dat at YouYi Road 555, XiangGeLiLa Hotel
Cafe Song at 1 Songbei Av, Songbei
Ku Lu Li at 800 Chuangxin 3rd Rd, 3/F
43/F Restaurant Aolu Guya Hotel at 800 Chuangxin 3rd Rd, Songbei
DongFang JiaoZi Wang at DaoLi District ZhongYang Main St 81
Carl Damo Bar at 160 Zhongyang Dajie
Maomao Smoked Meat House at 56 Da'an St, Zhong Yang Da Jie, Daoli District
After dinner go party in the nightlife or have a grown up date night at the Harbin Grand Theatre.
Day Date Ideas
This city isn't known for the warmest weather but if you get some sun take advantage of it. Some of the best places to spend a day outdoors would be:
Zhaolin Park
Stalin Park
Sun Island (Tai Yang Dao)
Harbin Forest Botanical Garden
Siberian Tiger Park
You can also go to amusement parks like Harbin Ice and Snow World or Bingxue Big World. Volga Manor always has things to see and do, and many people come here to ski in the winter.
For some more sophistication on your date during the day try visiting:
Unit 731 Museum
Heilongjiang Museum
Heilongjiang Science & Technology Museum
China Wood Carving Art Gallery
A couple other fun places to go for a quick weekend trip could be Wuhan or Nanjing.
Tips For Tourists & Expats
Just a little more to share guys, hang with us. Maybe some of these travel tips will help play a hand in whether you get laid or not, you never know.
Earlier we mentioned that you will want to book a hotel room near Zhongyang Dajie, the main central street heading through the city. This will have you close to the best singles nightlife, date spots, things to do, and being in the best part of town will help make it easier to hook up with Harbin girls.
If you want to move around the city you can use the metro system. The local currency is the yuan which trades at about 7 for every USD as of the time we post this.
When it comes to trying to date or hook up with Chinese women not speaking the same language would be the main thing that will hold you back. As we mentioned before face to face approaches on the street for day game will be really hard.
You really only have two legit options, picking up girls in the nightlife after they have had a few drinks or online dating. When you use China Love Cupid you can use a translator to get the ball rolling.
With Asian girls you really just need them to feel comfortable with you and that can easily be done with online messages. Then invite them out for drinks, a meal, or over to your place to watch a movie.
Many Harbin girls want to date or hook up with foreign men, just be a gentlemen and it should go well for you.
Enjoy Dating Harbin Girls
OK guys, we have covered this town as well as we know how. If you have any of your own tips we would love to read about them in the comments.
Also we need your help keeping this post up to date, if anything is incorrect or if any new bars open up please share that info with us to help everyone out. That wraps up our best places to meet girls in Harbin with our dating guide, enjoy your time here.