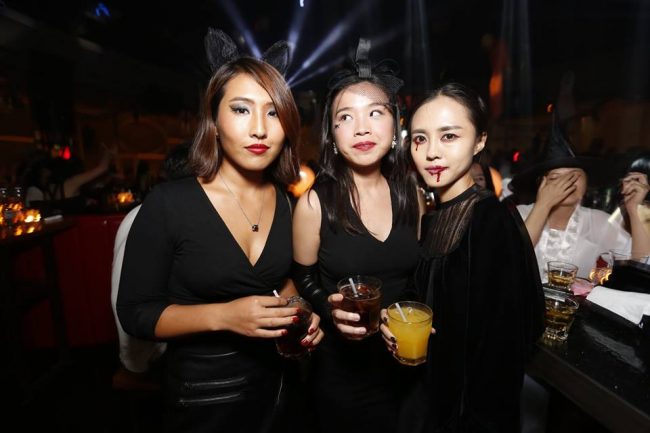 If you are looking for the best places to meet girls in Shenzhen and a dating guide then settle in. This post will cover the best spots to pick up single women near you and the top date spots in the city.
Traveling to China can be a lot of fun, but at times you might feel like you are in a different world. We do assume most guys reading this are foreign men on a vacation or who have recently moved here since this post is written in English.
For that reason at the end we will be giving some travel tips and our view on the Chinese dating culture. But before we get there we have other things to discuss like the best nightclubs and pick up bars to meet single girls in Shenzhen.
Places to meet women in your area throughout the day and online dating will also be covered after the nightlife. As most guys know it is all a numbers game so the more places and ways you know to make contacts the better your chances of hooking up.

After all of the best singles areas are covered we will transition to our date night guide. That will be all about good romantic restaurants, cocktail bars, and some casual fun things to see and do around town.
Then we will finish up with the the advice on travel and meeting local women.
Nightclubs & Pick Up Bars
Currently some of the best nightclubs and pick up bars to meet single Shenzhen girls are:
The main touristy area of the city is Shekou, this is where most foreigners stay and like always there is lots of singles nightlife for foreigners in the tourist zone. Futian is another area where you may consider getting a hotel room, particularly around Coco Park where you can find a lot of nightlife and single girls hooking up in your area.
Or near OCT Bay, there are many things to do around there also. Like always the local nightlife scene may change pretty quickly. If any of the above info is out of date or you know of other good spots to party and try to get laid around town please leave them in the comments.
Cities in this country are not at all easy for us to stay up to date on so we do need to ask for help from the public on this one. You can also find a lot of nightlife for foreigners in Hong Kong and we covered it all at this link.
Meet Shenzhen Girls During The Day
If you can hold a conversation in Mandarin then you may very well be able to pick up single women in Shenzhen during the day also.  If you don't then it probably isn't worth trying, at least not with most local women who aren't likely to speak English well.
If you see a stunner walk by then you might want to say hello and see if you can get her to smile. But overall day game is very unlikely to work well here.
The fact that this city has over 10 million people won't help either. People are going to be in a hurry and the culture doesn't usually have many strangers approaching each other. With that said if you really want to try then head to these huge malls and shopping districts:
The MixC of Shenzhen City Crossing
Pacific Place
GuoMao
Luohu Commerical City
Yitian Holiday Plaza
Dong Men Pedestrian Street
When you meet a girl via day game ask for her WeChat, not her number.
Chat With Girls Online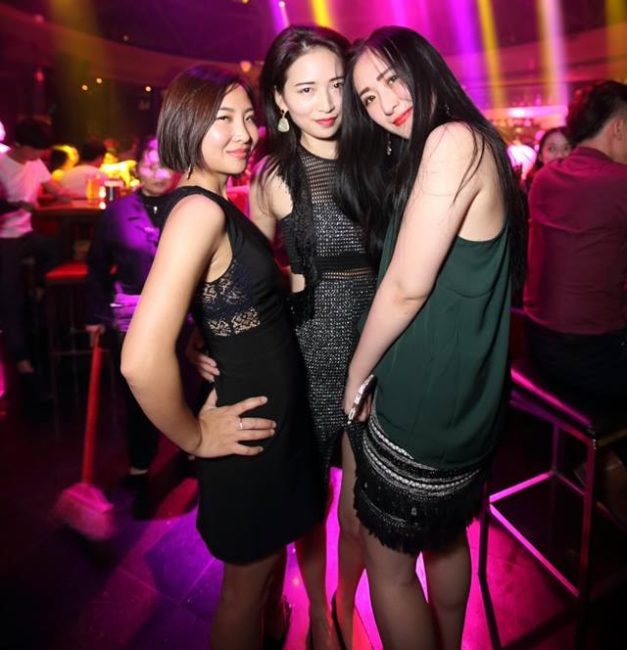 We say it in all of our dating guides for China but this is a pretty interesting place for a single guy to visit. You may feel like the locals aren't that interested in you, but at the same time you will feel that there is potential all around you.
In truth there are going to be plenty of single girls in Shenzhen who want to date foreign men, it just isn't always that easy to meet or hook up with them in person. You might find some partying in the Shekou nightlife or at Coco Park, but there are many more who also have an interest that you won't cross paths with.
Well, that is if you aren't using ChinaLoveCupid, the biggest and best online dating site in the country. If you sign up a week or two before you visit you will get plenty of numbers and be able to set up as many dates as you want.
It won't be hard to find some sexy girls who want to hook up or some professional women in your area who are looking for a foreign boyfriend. ChinaLoveCupid even has a built in translator which will make starting a conversation a whole lot easier on both of you.
No matter if you want to find a wife or just get laid online dating can make it happen faster than any other option.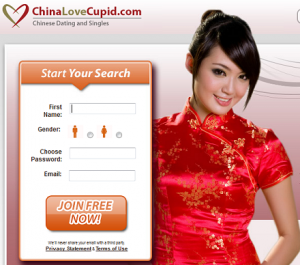 Shenzhen Dating Guide
Now that you know of the best places and ways to meet single girls near you our Shenzhen dating guide is going to fill you in on the rest. Just as Coco Park and OCT Bay can be great for nightlife you will find many good date spots in both as well.
Some of our favorite romantic restaurants and cocktail bars for your date night are:
After you share a nice meal together go party in the OCT Bay, Shekou, or Coco Park nightlife. You could also go see a live show at the Grand Theatre on your date night.
Day Date Ideas
On a day date any of the above listed malls could be a solid option. You could grab a meal, watch a movie, or do other casual activities that they will have set up.
If the weather is nice for your date during the day visit:
Shenzhen Central Park
Lizhi Park

Lianhuashan Park

Dameisha Beach
Xiaomeisha Beach
Window of the World is a really cool theme park that your Shenzhen girl won't want to miss, and the OCT Loft area is great for a walk to check out all the art. For some culture check out these museums or landmarks:
Shenzhen Museum
He Xiangning Art Museum
Yachang Art Gallery
Folk Village
Nantou Ancient City
Macau
would make for a great weekend getaway, or if you want to stay on the main land head to
Hangzhou
.
Tips For Tourists & Expats
Now we have some travel and Shenzhen dating culture tips for any tourists or new expats who are traveling through. As we mentioned before Coco Park, OCT Bay, or Shekou would probably be the best places to book your hotel room even if they aren't the cheapest areas.
It is always nice to stay walking distance from the singles nightlife and places you will spend the most time. You could find a cheaper room in other areas and if you decide to go that route familiarize yourself with that subway map.
The local currency is the yuan and you get around 7 of them for each dollar as of our latest update. The dating and hook up culture in China is a little different than you might be used to so lets briefly discuss it.
Generally strangers do not approach one another here so if you are the most aggressive guy at the bar that can work out in your favor. There will be plenty of single women around, it should be pretty easy to figure out if they have an interest in hooking up with you or not.
The language could end up being a major problem, but luckily some local girls in Shenzhen are so interested in foreign men it won't slow them down. You could try to learn a little Mandarin to improve your chances of getting laid, especially if you are going to be here for awhile.
Losing face is a big deal in Asia, smile a lot and have a good time. The friendlier you come across the more likely your girl is to want to stick around and potentially get laid.
Here is a map with the best local nightlife and date spots in the city, remember that with so many people here it can be pretty tough to get around at times. We included addresses here but they can be pretty hard to decipher.
Enjoy Dating Shenzhen Girls
Hopefully we covered the dating scene as well as we could for you. This can be a really fun city to visit but any time you are going to such a massive town things can be a little tricky to figure out. Biting the bullet and paying extra for the prime real estate wouldn't be a bad idea to maximize your chances of getting laid.
Remember to start chatting with all the single women near you on ChinaLoveCupid a couple weeks before your trip so that you can have some dates waiting for you to arrive and improve your odds of hooking up. That wraps up our best places to meet girls in Shenzhen and the dating guide, enjoy your time here.