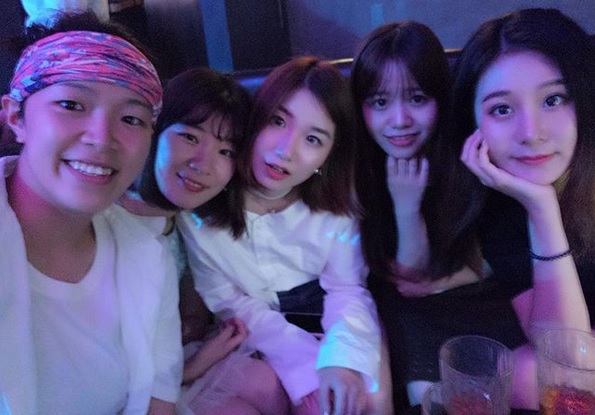 If you are looking for the best places to meet girls in Wuhan with a dating guide then then welcome to our site. There is a lot to discuss when it comes to where you can pick up single women in your area and then take them out on a date night.

This guide will begin with the nightlife, much of which is in the Hankou area, before transitioning to where you can meet single Wuhan girls during the day and how to use online dating sites to your advantage. After that we will cover where to go on a local date night and plenty of things you two can do in the day together.
We have already covered tons of towns in China before if you are looking for more new cities to explore. Though you might just have so much fun here in the Hubei Province that you never want to leave.
Nightclubs & Pick Up Bars
Let's kick this off with a list of singles bars and nightclubs to pick up Wuhan girls:
JZ at Yanjiang Ave, Jiangan Qu
Return 97 at Yanjiang Ave, Jiangan Qu
Muse Club on Yanjiang Ave, Jiangan Qu
Soho at 158 Yanjiang Ave, Jiangan Qu
Toucan Irish Pub at 88 Ximachang St
Vox at Lumo Rd 118
Wuhan Prison at

Guoguang Hotel, Luxiang Lumo Lu

Wuhan Palace Night Club at Jiang'an District, Qingdao Rd
Brussels Beer Garden at Xibeihu Rd, Xi Bei Hu
York Bar at 162 Yanjiang Ave, Jiangan Qu
The main area for singles nightlife is going to be in Hankou, particularly along the Yangtze River. As you can see on the above list many of the top nightclubs and bars to search for a one night stand are along Yanjiang Avenue, and Ji Qing Jie Street is another area to find many places to party.
If your goal is to explore the singles nightlife looking for girls in Wuhan to hook up with definitely try to stay in Hankou. Since finding exact addresses and locations can be a bit difficult to come by in this city one landmark that Google Maps and taxi drivers should know is the Hankou HSBC Building.
It is very centrally located near many of the best bars and date spots in the city, stay near there and improve your odds of getting laid. There are some other smaller bar streets around the city, but this is definitely the prime real estate.
If you are looking for another city to visit with great nightlife and sexy girls try Shenzhen next.
Meet Wuhan Girls During The Day
Hankou will also be great for day game, but remember that trying to meet single women in Wuhan during the day may not be that easy for a few reasons. For one, there are so many people living here that the streets are quite chaotic and are not at great place to introduce yourself.
Secondly, most ladies here won't speak much English and day game is all about conversation. Overall it will probably be easier to pick up girls at malls and shopping districts like:
Qunguang Square
Wanda Plaza
Wuhan International Plaza
Meilian Aeon
Wuhan Mall
Optics Valley
Jianghan Pedestrian Street
Chat With Girls Online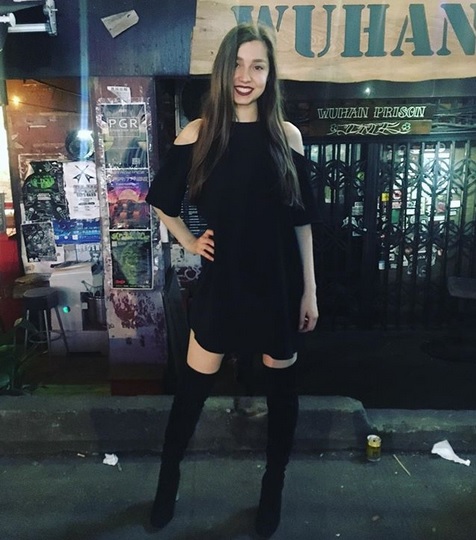 Over the past decade many men have come to the realization that it can be much easier to hook up with women when you are visiting a foreign country. We all enjoy having new experiences and when you travel that new experience can be you.
Foreign men will find it easier to meet new people, invite them out on dates, and all of that leads to more chances to get laid as well. As if this isn't sounding good enough already online dating can give you an even bigger advantage because you can start to do some work before you are even here.
Twenty years ago your only option to make the most out of the nightlife for singles that you could. These days you can meet as many girls in Wuhan online as you want and even have date nights planned out before you pack your bags.
China Love Cupid is the best dating site here and using it will really improve your odds of getting laid with women in your area. Plan well before you arrive and hooking up with Wuhan girls will become close to a certainty instead of just the flip of a coin.
For most single men are concerned using China Love Cupid is the most important way to plan that there is.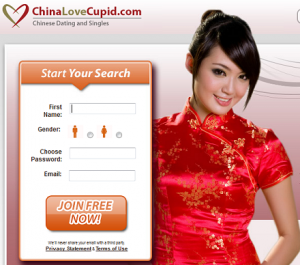 Wuhan Dating Guide
Now that we have broken down the best places and ways to meet singles near you let's pivot to our Wuhan dating guide. Show a girl a good time on your date night and it may just end the way you hope it does.
Any of these romantic restaurants or cocktail bars can be a good way to begin the evening:
Once your meal is done you could go party in the Hankou nightlife, or see a traditional performance at the Han Show Theater on your date night.
Day Date Ideas
We always advise people to have their dates during the day outdoors if possible. Here are some great spots to go on a sunny day:
Wuhan Botanical Garden
Zhongshan
Mulan Tianchi
East Lake
Donghu National Park
There is always plenty of stuff to do on Han Street, and for some more sophistication on your date during the day try:
Wuhan Science & Technology Museum
Hubei Museum of Art
Hubei Provincial Museum
Yellow Crane Tower
Baotong Temple
Guiyuan Temple
For those that have the travel bug and have already hit the major cities maybe go see how well you can do when picking up women in Chongqing, a city that doesn't get many foreigners.
Tips For Tourists & Expats
We are just about finished but had a little more to add, mostly about travel. Who knows though, anything can help you get laid these days.
As we mentioned before you really want to get a hotel room in Hankou. We mentioned that HSBC Building earlier as a good centrally located landmark, try to stay somewhere near that area.
It will have you near the best expat nightlife in Wuhan where many girls near you will go to party with foreign men. Nightlife can be pretty prosperous, as can online dating, day game is probably just a waste of time.
To get around town you can use the metro system, and the currency here trades at about 7 for every US Dollar. Safety is never a concern in Asia so you don't really need to worry too much about that.
Just show up, be social, and if you find girls who want to spend time with you then you have a great chance of hooking up.
Enjoy Dating Wuhan Girls
At this point we have covered this town as well as we can. With that said we do ask that you correct any out of date information here in the comments below, or share any of your own tips if you want.
Don't forget about using China Love Cupid, nothing will help you get laid as much as chatting with many single women near you who are looking to meet new men. That wraps up our best places to meet girls in Wuhan with our dating guide, enjoy your time here.