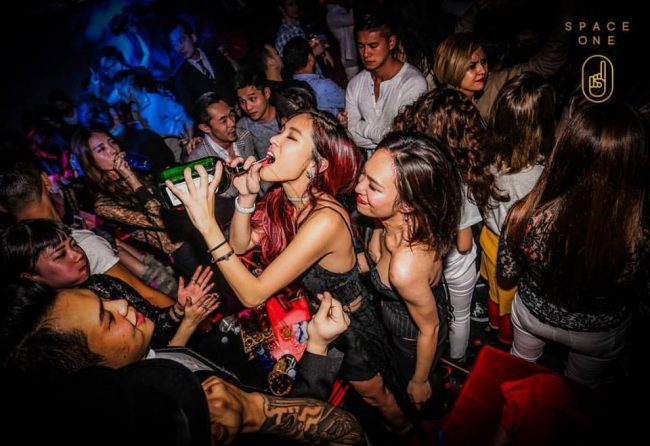 If you are looking for the best places to meet girls in Beijing and a dating guide for this city then we have you covered. It won't be long until you know where to pick up single women in your area and some great date spots.
We assume most reading this are foreign men from other countries since it is written in English. For that reason most of this post will be geared towards tourists, though we think most locals could learn a thing or two from it also.
If our assumption is correct then we suggest you stick around for the travel and Chinese dating culture tips that are coming at the end. Before that we will begin with the best nightclubs and pick up bars to meet single girls in Beijing.

After the nightlife has been fully covered we will talk about places to try and meet women during the day plus online dating deserves a shout out. Our dating guide will follow, this is where you can read about some of the best romantic restaurants and cocktail bars in the city.
Plus some activities to do during the day, and then the travel section. No matter if you need to show the wife a good time or want to hook up with a new girl you will find the info you need here.
Nightclubs & Pick Up Bars
Currently some of the best singles bars and nightclubs to pick up Beijing girls are:
The singles nightlife where we always like to start because it is where most guys prefer to try and hook up. Well there are plenty of good pick up bars to meet single women in Beijing, but lets have a quick chat about two of them.
If you read most travel blogs they are going to mostly talk about Vic's and Mix. These are the two main nightclubs that foreign men frequent making them worth mentioning, but also the easiest to cover.
The problem is that like in many places around the world the known expat bars in town are usually filled with prostitutes. We are going to list them also because they can be good places to pick up women in your area from other countries, but many of the local girls you find inside are hookers or even ladyboys.
The main area for singles nightlife is the Sanlitun bar district, if you plan to do a lot of partying we suggest you book your hotel room as close to there as possible to improve your chances of getting laid. A couple of other areas with solid nightlife are Houhai and Guluo, but the Sanlitun adult entertainment district is generally the best for hooking up.
How does the nightlife here compare to Shanghai? Click there to find out. Or if you would prefer a city off the major tourist trail try Tianjin.
Meet Beijing Girls During The Day
Can you speak any Mandarin? If so then you might be able to pull this off, if not you are going to need a lot of luck on your side. Most Chinese girls don't speak any English, in a big city like Beijing more women will know some words, but more doesn't mean a lot.
Most likely you will walk up to a girl, say hello, and the conversation will go nowhere from there. Day game is a time consuming thing anywhere, even more so if you can't communicate.
However if you want to try some of the biggest malls and shopping districts in the city are:
The Place
Beijing Parkview Green
Wangfujing Street
Beijing Yintai Center
The Malls at Oriental Plaza
With how densely populated things are here street approaches probably won't be possible with so much commotion all around. As we will talk about more in the last section walking up to a stranger and saying hello just isn't part of the culture.
Chat With Girls Online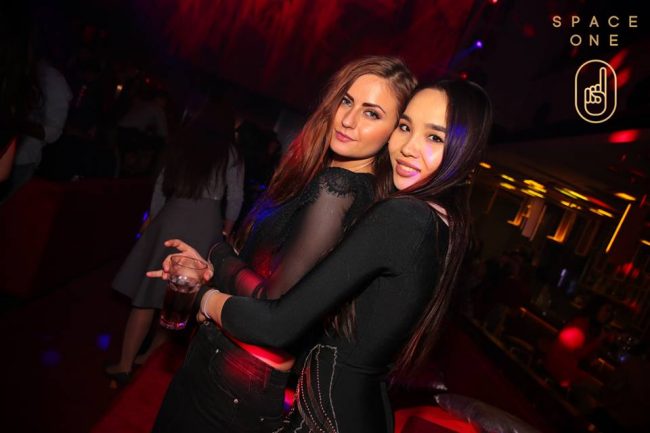 This is a pretty weird country for foreign men to visit. The language is very hard to decipher, the culture is completely different then what you are probably used to, and it can feel like the local women don't have any interest in dating you at all.
That isn't the case, you just need to find the right ones. How many single girls live in Beijing? It is in the millions, and it doesn't take a high percentage of them to want to date or hook up with foreign men for you to swing the numbers in your favor.
You can visit the expat pick up bars and hope you aren't chatting with a hooker or ladyboy, or you can use ChinaLoveCupid. This is a massive online dating site with tens of thousands of users and you can find tons of local single women in your area.
They won't all want to date foreign men, but plenty will and that is all you need. Log on to ChinaLoveCupid a week or two before your trip to get the ball rolling, that way you can have some dates set before your plane even touches the ground and are more likely to get laid while here.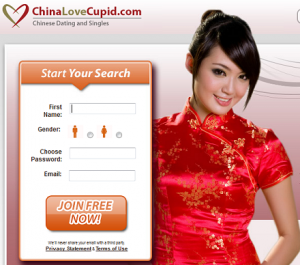 Beijing Dating Guide
Now you are aware of the best places and ways to meet single girls near you and our Beijing dating guide can help you seal the deal. This is a really fun city with lots to see and do so finding a good date spot will be pretty easy.
You could start out your date night by visiting one of these romantic restaurants or cocktail bars:
Tavola Italian Dining at Chaoyang, San Yuan Qiao, Dongfang E Rd,19
King's Joy at 2 Wudaoying Hutong, Dongcheng
1949 The Hidden City at Workers' Stadium N Rd, 4
Le Pre Lenotre at Tower C, Wanda Plaza, 93 Jianguo Rd
Il Ristorante Niko Romito at 8 Xinyuan South Rd, Bldg 2
Beijing Da Dong at Dongcheng, Jinbao St, 88 Jinbaohui Shopping Center 5th Fl
The Orchard in the Shunyi District
Dali Courtyard at 67 Xiaojingchang Hu Tong
Infusion Room at D Lounge Upper Level, Gongti Beilu
The Tiki Bungalow at 46, Fangjia Hutong
China Grill at Park Hyatt, 2 Jianguomen Outer St, Jianwai St, Chaoyang
Black Moth at 4/F Nali Patio, 81 Sanlitun Beijie
Afterwards you could hit up a nightclub, or you may want to take her out for karaoke. It may not sound fun for you, but nothing will put a Chinese girl in a good mood like karaoke.
Just remember to pick a family style karaoke joint, often times these can be dens for prostitution so if they offer to have any ladies accompany you in the room choose another one. Pull this part off and your chances to get laid will go up a lot.
You could also see a Chinese take on Cirque du Soleil style entertainment at the Chaoyang Theatre.
Day Date Ideas
If the weather is nice take advantage of it. A sunny afternoon can make for a great date no matter what you are doing. Walk around:
Jingshan Park
Beihai Park
Yuanminguan Park
Badaling Wildlife Park
Or head to the 798 Art District, this is a good area for a date during the day but also could have been mentioned in the day game section. Some museums and landmarks worth spending time at are:
The Palace Museum
National Museum of China
Temple of Heaven
Confucius Temple
Lama Temple
You could also take your Beijing girl to the Great Wall of China on your date. For a weekend getaway think about visiting Guangzhao.
Tips For Tourists & Expats
Now we are going to give some travel tips and talk about the Beijing dating culture a bit. As mentioned before staying near the nightlife in Sanlitun will be best if picking up girls after dark is your goal.
You can get yourself familiarized with the metro system here, the local currency is the Yuan and you currently get around 7.25 for every $1 USD as of our latest update though the exchange rate fluctuates. This is a massive, crowded, and polluted city so be prepared for that.
It also isn't the easiest place to navigate so we included a map with the best pick up and date spots noted. You also will want to download WeChat which is how everyone texts here.
When it comes to the local dating culture there are definitely important things to know. Asian people are very passive, Chinese guys don't really approach strangers often which means if you do have the balls to make the approach you are ahead of the game.
A lot of single women in Beijing will have an interest in dating foreign men, but if they can't speak English they may not know how or where to begin. If you can learn even a little Mandarin it will improve your chances of getting laid greatly.
Remember when dating Asian girls smile a lot, be happy, and try to have a good time. They aren't looking for you to game them, they just want to see that you are a nice guy so they can open up to you.
Losing face is big in Asian culture so don't get angry. If they do something you don't like brush it off and move on, overall foreign men have it very easy here, you just need to put in a little effort and be a nice guy to hook up.
Enjoy Dating Beijing Girls
Well that is all the info we have. We do want to point out that local nightlife can change quickly and we want to keep this post as up to date as possible. If anything has changed by the time you visit town please let us know in the comments.
Also remember to use ChinaLoveCupid to meet single women near you. A week or two before your trip should be plenty of time to get some dates planned and hopefully hook up.
That wraps up our best places to meet girls in Beijing and the dating guide, enjoy your time here.