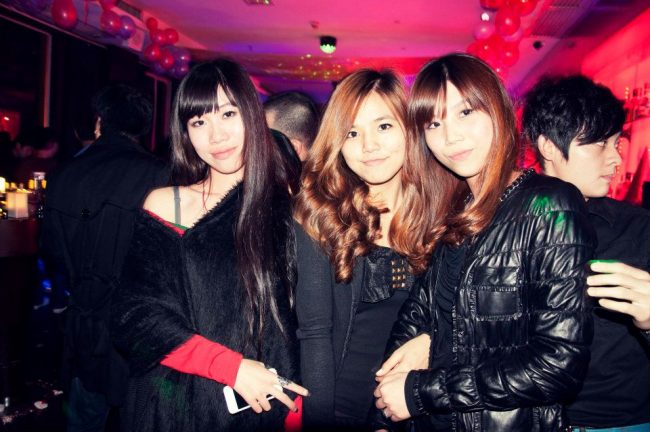 If you are looking for the best places to meet girls in Guangzhou with a dating guide then you found the right page. It won't be long until you know where to pick up single women in your area and some of the best spots to go for a date night.
China can be a great country to visit, but it is a little bit different than some other places you might have been. We expect most readers are tourists or expats and if so stick around for our final travel section.
Before we cover the travel tips we will begin with the best nightclubs and pick up bars to meet single girls in Guangzhou. This may not be as international of a city as Shanghai or even Beijing, but don't be surprised if you see a lot of tourists out in the bar districts.
That is common any time you are going out to try to meet and hook up with women in the nightlife in this country. We will also talk about pick up spots during the day and give online dating the shout out it deserves.

From there we will be pivoting to our local dating guide where we will talk about all of the best romantic restaurants, cocktail bars, and things to do on a date night or meet up during the day. Then we will cover those travel and dating culture tips and you can be on your way with all the info you set out to get.
Nightclubs & Pick Up Bars
For some specific nightclubs and singles bars to pick up Guangzhou girls visit:
Bound Club at 183 Yanjiang Xilu, Yuexiu
True Color at 276 Yanjiang Middle Rd, Yuexiu
Kama Club at Taojin Garden, 248 Heng Fu Lu
Fei Bar at 26 Xiancun Rd, Zhujiang New Town
Club Catwalk at 163 Tianhe N Rd, TianHeBei, Tianhe
Rebel Rebel at 42 Tiyu Dong Lu
Suns at Yuejiang W Rd, Haizhu Qu
1881 Bar at 83 Chang Di Da Ma Lu
Tian Bar in the Four Seasons at 5, Zhujiang West Rd
Hill Bar at 367 Huanshi E Rd, HuanShi DongLu YanXian
The Happy Monk at Huanshi East Rd Yanxian, Yuexiu
Tang at 1, Jianshe Liu Malu, Yuexiu
There isn't a ton of nightlife here, at least not compared to the population of the city. With that said you won't be lacking for any places to party.
The main area for singles nightlife is in the Yuexiu District, we always tell guys to book a hotel near the areas they plan to try to hook up and somewhere near the Yue Xiu Park Station would be perfect. This will not only have you near many of the best singles nightlife but also near good date night spots.
A couple of other good areas of town to stay if you hope to get laid are near Tiyu Dong Street or along Yanjiang Road which are also popular bar streets. Plus you can usually find Guangzhou girls looking to hook up at Party Pier.
For another cool city to try and meet girls in China try Suzhou.
Meet Guangzhou Girls During The Day
Before we get going in this section we need to ask you something important: how much Mandarin do you speak? If you can't speak the language of girls in your area how do you plan to day game them?
Just something to consider, we aren't saying you shouldn't say hello if you see a beautiful woman pass you by, but we also would like to wish you good luck because you will need it. If you do want to try to meet girls in Guangzhou during the day just put yourself in the areas of town they will frequent.
That means malls and shopping districts like:
G.T. Land Plaza
Victory Plaza
Taikoo Hui
Tianhe Teemall
Pazhou Complex Shopping Circle
The commercial pedestrian street and CTF Tower are also places that will get heavy foot traffic throughout the day and early evening.
Chat With Girls Online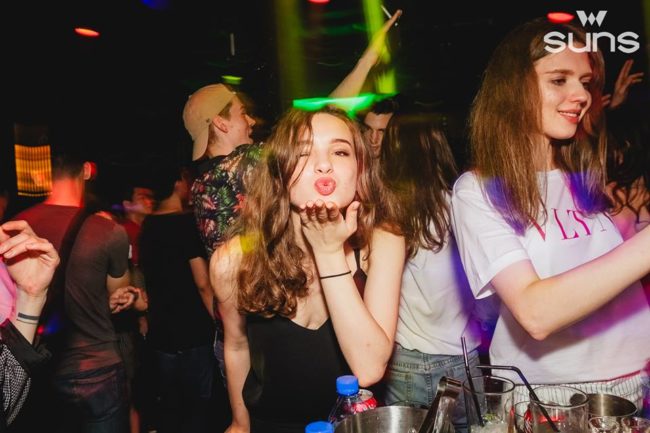 That last section probably won't prove very fruitful for most guys, day game is generally a waste of time. An easier way to meet single girls in Guangzhou will be online dating sites.
Instead of walking up to four girls near you at a mall over a couple hour period you can contact fifty in an hour. Often times Chinese women have an interest in dating foreign men but they don't really know where to meet them.
They may not want to visit an expat pick up bar, and you might never come across them during their day to day life. But then they sign up to China Love Cupid and now you can easily contact them and set up a meet.
This is the third largest city in the country with a gigantic population. There are many single Guangzhou girls using China Love Cupid to meet men online, sign up now to start chatting with them.
If your goal is to hook up on your trip being able to chat with so many women before you arrive will certainly maximize your odds of getting laid.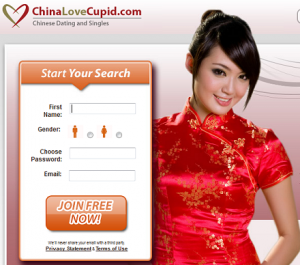 Guangzhou Dating Guide
After reading all of the above options hopefully you can come up with the right game plan to meet single girls near you when in town. Now our Guangzhou dating guide is going to help take you the rest of the way.
Once you get one to go out with you it is time to show her what you are all about. Try bringing her to one of these romantic restaurants or cocktail bars on your Guangzhou date night:
Go party in the Yuexiu nightlife after you have a nice meal, see a show at the Guangzhao Opera House, or take a night cruise along the Pearl River.
Day Date Ideas
We have some good ideas for a date during the day as well. Head to one of these outdoor areas on a sunny afternoon:
Chimelong Safari Park
Shamian Island
Baiyun Mountain
Yuexiu Park
You could also visit some museums and landmarks like:
Guangxiao Temple
Chen Clan Ancestral Hall
Guangdong Museum
Temple of Six Banyan Trees
Western Han Dynasy Mausoleum
If you are looking for a creative weekend getaway with the right girl head to Vietnam and check out Hai Phong.
Tips For Tourists & Expats
We aren't going to go full Lonely Planet on you here but there are some important travel tips plus advice on the dating culture in China should be given as well. We mentioned it before but getting a room in the Yuexiu District or on Tiyu Dong Street near the Liede Metro Station would be ideal.
Both are near lots of nightlife and things to do, you can get a decent rate on your hotel if you book through Agoda. The local currency is the yuan and you get around 7 for every USD as of our most recent update. If you don't already have WeChat download it before you come.
As far as the dating culture in Guangzhou goes it is similar to the rest of China. A lot of women won't have any interest in tourists, but there will be more than enough girls who want to date foreign men here that you shouldn't have any problems.
The best ways to meet them will be in expat pick up bars or online dating sites. When you do meet a girl just speak slowly, smile a lot, and be friendly. If they do like foreign men then you won't even really need to 'pick them up' per say, you will just need to be yourself and it should go well.
If you are sticking around town for awhile then try to learn some of the language to improve your chances of hooking up with girls who don't speak English. If you are just on a short trip that is probably too much of a time investment just to get laid a couple times.
Here is a map of all the best date and pick up spots around town. We did our best when including addresses but in China that is never easy. If you don't find enough to satisfy you here just travel a couple of hours and try to hook up in Hong Kong or Dongguan instead.
Enjoy Dating Guangzhou Girls
Well we gave you all the info we have. We aren't from these parts so if you have anything to add please go ahead and mention them in the comments below.
Remember to use China Love Cupid to meet single women in the area online before you arrive. That way you won't need to waste your first few nights making contacts so you can spend that time focusing on trying to hook up.
That wraps up our best places to meet girls in Guangzhou with our dating guide, enjoy your time here.