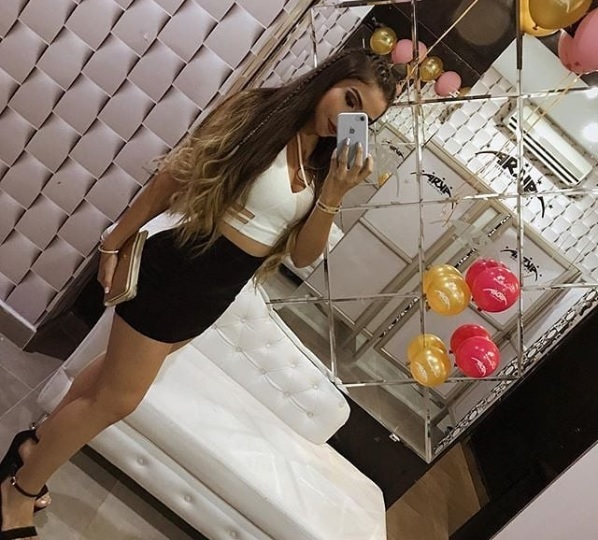 If you are looking for the best places to meet girls in Cucuta with a dating guide then welcome to our site. We have lots to share about where you can pick up single women in your area and also take them out on a date night.
We will kick this post off with the best nightlife, then we will cover meeting single Cucuta girls during the day and how to use online dating sites to speed things up. Local date night ideas and plenty of more things to do together will also be mentioned towards the end.
As always when traveling to Colombia be sure to stay safe, we will give some tips for tourists at the end.
Nightclubs & Pick Up Bars
We know many of you will only care about a list of singles bars and nightclubs to pick up Cucuta girls so here it is:
The main area for singles nightlife can be found along the Malecon and on Avenida Libertadores. This is the heart of the city in many ways, not only will it be the best area to try and pick up single Cucuta girls in the nightlife but many of the best date spots are around here as well.
If you hope to hook up on your trip try to stay as close to this area as you can, planning well will increase your odds of getting laid as much as anything can. One important thing to note is that this town is very close to Venezuela and you may have heard about the crisis going on there.
Expect to see some prostitutes at bars in Cucuta who have crossed the border looking for any way to make money they can find. If it feels like you are getting a one night stand a little too easily there may be a reason why.
If you want to go to another fun party town in this country check out Cali, and this post can help you speed up the dating process there. Or for a closer city to visit try Bucaramanga.
Meet Cucuta Girls During The Day
Even if this isn't one of the more dangerous cities in Latin America you want to limit your time on the streets as much as possible. The women near you will also be pretty weary of any strangers approaching them on the street so keep that in mind.
The area around the Malecon or Santander Park could offer some day game potential, but you will be better off trying to meet single Cucuta girls at malls and shopping districts like:
Ventura Plaza Mall
Unicentro
Plaza de Los Andes
Bolivar Mall
Vivero
Chat With Girls Online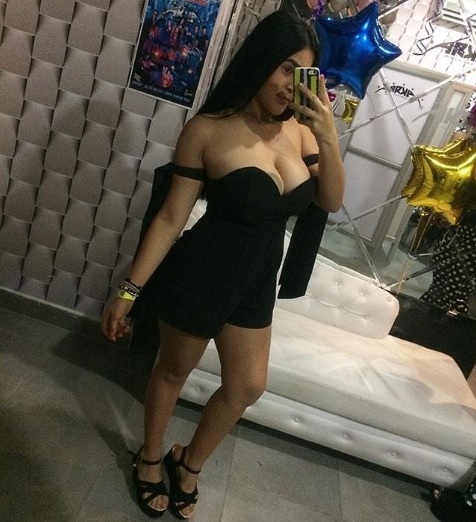 There is a reason why so many guys are really into travel these days. Sure, for some it is to see new sites but for many it is because they took a trip abroad and got laid with ease. While not always the case, generally if you are an outsider you will get noticed and many of the single women in the area will start to become curious about you.
That will make it pretty easy to find single women near you to go on dates with, and some may even be down to hook up with you right off the bat without even having to wine and dine them. The easiest way to see how true this can be is by using a dating site in the country you are thinking about visiting.
Here that means Colombian Cupid, you can set your location to this city and start to send out messages to the single girls in Cucuta that you see online and want to chat with. You should be getting a lot more attention from these local ladies then you would in your home town.
Does that always mean you will go on lots of dates and get laid any time that you want? Well no, not always, but sometimes it will. You should expect to have to put in much less effort here to get what you want, and speed dating online is a big help for tourists and locals alike.
Colombian Cupid is free to sign up for so you can check out the selection of single women in your area. If you like what you see begin to contact them and line up some date nights, if not all you will have lost is a few minutes of your time.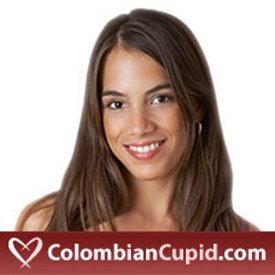 Cucuta Dating Guide
We just fully covered the best ways to meet singles near you and it is time to pivot to our Cucuta dating guide. It is always great when you get a girl to go out with you but you can't start to count your chickens just yet.
Any of these romantic restaurants or cocktail bars should work well for a date night:
Day Date Ideas
Try to get outside under the sun if you can. Some good places to take advantage of nice weather outdoors together would be:
Simón Bolívar Park
Parque Santander
Colon Park
300 Years Park
The Malecon is also always an easy answer. For an interesting cafe downtown head to Red Ink Coffee Shop.
For some more sophistication on your date during the day try:
Museo Casa Natal del General Santander
Museo de Arte Moderno Ramirez Villamizar
Parish Lord of Miracles
Catedral de Cucuta
Monument of the Battle of Cucuta
If you find the right girl and want to take her away for the weekend head to the beach in Santa Marta or somewhere inland like Manizales.
Tips For Tourists & Expats
We don't have a ton more to add but there are some things that you should know which could make your trip go smoother and maybe help you find a one night stand. The local currency is the peso and you get around 4,000 for every dollar at the current exchange rate.
If you need to withdraw money from an ATM in Colombia using a foreign bank card be very careful as many ATM's have what is basically a scam. The first withdrawal fee you must accept, but if you are then asked if you want to use their conversion rate simply hit decline, this is a scam and if you hit decline you will get the normal conversion rate.
Remember to try to book a hotel near the Malecon where much of the nightlife can be found. If you want to hook up with Cucuta girls have a place to bring them near the spots you are likely to meet them.
Try to limit your time on the streets, particularly after dark. Also when you are out partying in the singles nightlife always keep your drink close by, don't give anyone a chance to drug you.
Remember that there will probably be prostitutes at bars or on the streets here, hopefully it is easy to figure out who is who but that isn't always the case. As far as the hook up culture goes one night stands are not too common in this country.
Expect most of the local women to want you to take them on a couple dates before you have a chance to get laid. If you know some Spanish and some salsa moves maybe you can speed that up.
Enjoy Dating Cucuta Girls
If you have anything else to add or update please do so in the comments below. Also, don't forget to contact the single women in your area on Colombian Cupid before you arrive, the more you know the more likely you are to hook up while in town.
That wraps up our best places to meet girls in Cucuta with our dating guide, enjoy your time here.