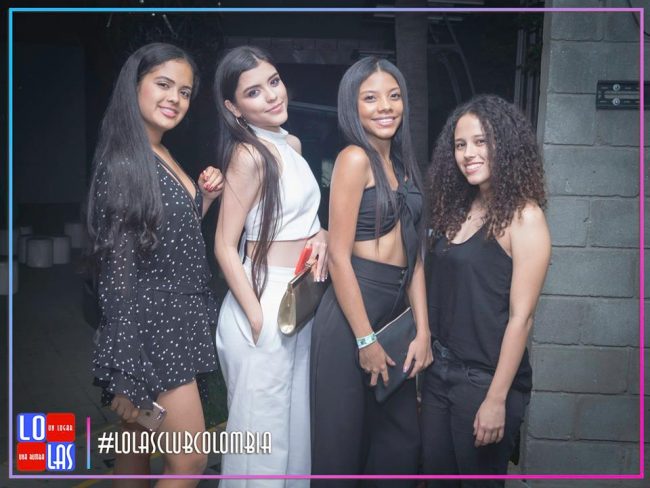 If you are looking for the best places to meet girls in Cali and a dating guide then we have you covered. There are plenty of great spots to pick up single women in your area as well as many great things to do on a date night.

We always like to begin with the nightlife before moving on to meeting single Cali girls during the day and using online dating sites to speed everything up.  Local date night ideas and casual stuff to do during the day will also be discussed.
At the end of the post we will have some quick travel and cultural tips, if you don't have much experience with dating or hooking up with Colombian women we suggest you stick around for that.
Nightclubs & Pick Up Bars
These days a lot of people don't want to read a whole post and just want a list so here are many of the best singles bars and nightclubs to pick up Cali girls:
We prefer to think of it as best areas for singles nightlife, not necessarily the best venue. We always like to go out to a bar district where there are many different places to party close to each other and Sixth Street embodies that to a T.
If you do more research you may see it listed as La Sexta or Avenida de Sexta, it has many names because lots of people talk about it. This is where you can find many of the best singles bars in the city to hook up, and if you are like us and like to have many options in a small nightlife area you will be happy here.
It does need to be pointed out that this is the tourist bar district which means that there will be Cali prostitutes in bars on Sixth Street, and you also will want to be cautious of scams. It is not a terribly unsafe area of town, but don't be too trusting here. Think of it the same way as you would if you are trying to pick up girls at Parque Lleras in Medellin for a one night stand.
A couple of other good singles nightlife areas are Menga to the North of the city where Lolas from the above list is located and Juanchito to the West where Dubai Nightclub is. These are popular areas for locals to salsa dance and visit nightclubs, again be careful if you go to either.
Salsa is a huge part of the nightlife, if you want to pick up Cali girls after dark then learn how to dance to maximize your odds of getting laid.
Meet Cali Girls During The Day
Day game is definitely possible here, but you need to do it the right way. You probably don't want to spend any more time out walking on the street than you need to for a couple of reasons.
The first is that this isn't a very safe city, and the second is that it is also a very hot city. When single women in your area are walking from one place to the next they are probably going to be in a hurry and won't want to be approached by a stranger.
Cali girls know that this city isn't all that safe so they won't want to be spending any more time on the street than they need to either. In a nice area like Granada they probably won't be freaked out by a gringo approaching them, but with how hot it is you would need to spend a long time outdoors to find a cute one.
Your best option is going to be to meet single girls at malls like:
Chipichape Shopping Center
Palmetto Plaza Shopping Mall
Ciudadela Comercial Cosmocentro
Jardín Plaza Shopping Mall
Chat With Girls Online
A lot of guys are kind of lost about what they are supposed to do when it comes to dating in the social media age. When you go out to a club don't you generally see groups of hot girls in your area at their own table taking selfies while never mingling with the rest of the crowd?
When you walk around during the day doesn't the rare pretty woman that you see almost always have earbuds in while she avoids eye contact with everyone on the street? Most guys like to at least get a look of interest before they approach but these days they rarely come.
Then add in that this is not a safe city, it is hot so day game is hard, and picking up women on Sixth Street can be pretty difficult because they usually go party with a big group of friends. But don't worry, you can find a girlfriend or hook up as long as you know the right place to look.
These days that means use dating sites, and Colombian Cupid is the biggest and best dating site to meet single girls in Cali online. This is a huge city with well over two million people, there are plenty of cute girls who are always on that site looking for a boyfriend or a guy to hang out with to get laid.
A lot of times women in Cali want to date foreign men, when they don't know where to find one they turn to Colombian Cupid making things even easier. Plus there is even a built in translator on the site if you aren't fluent in Spanish.
Use this speed dating site a couple weeks before you arrive to have date nights lined up, and continue to use it as you travel around the rest of the country.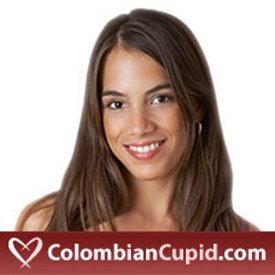 Cali Dating Guide
We just covered plenty of places and ways to meet single girls near you and it is time to pivot to our Cali dating guide. Any time you can get a woman to go out with you it is a big time positive, but now you have to show her a good time on your date night.
Take her to one of these romantic restaurants or cocktail bars:
If you know how to salsa then choose one of the above bars we listed and dance the night away on your Cali date night. You could also go see a show at the Teatro Municipal Enrique Buenaventura.
Day Date Ideas
We always advise people to take their day dates outdoors if they can. Here are some good spots, just hope that the weather isn't too hot:
Loma de Cruz
Parque del Perro
Picoloro Ecoturismo
Ecoparque de las Garzas
Andoke
Orquideorama Enrique Perez Arbelaez
Zoologico de Cali
You can also walk around the quaint streets of Downtown San Antonio, or head to one of these museums or landmarks:
Museo La Tertulia
Cristo Rey
La Ermita Church
Hill of 3 Crosses
If you are looking for another city to visit then check out or Bogota dating guide. We have also covered Barranquilla which doesn't offer much in terms of nightlife but could be good for a romantic weekend with the right girl, plus it is close to many beaches in Santa Marta.
Tips For Tourists & Expats
We don't go full travel guide or anything but we do have some quick things to add on travel and the dating culture in Colombia. The local currency is the peso and you get around 4,000 for every dollar as of our latest update.
When withdrawing money from an ATM in Colombia using a foreign bank card be very careful as many ATM's have what is basically a scam. The first withdrawal fee you must accept, but if you are then asked if you want to use their conversion rate simply hit decline, this is a scam and if you hit decline you will get the normal conversion rate.
A good area of town to stay is Granada, it is really close to Sixth Street and is as safe as you will find in this city. Get a hotel here so you are close to one of the best areas to party and in a nice area.
Safety is a pretty major concern here, it is pretty much all over Latin America but by many counts this is the most dangerous city in Colombia. Stick to nice areas, take official taxis or ubers, and keep an eye on your drink at all times when out in the nightlife or if you have a girl back at your place.
As far as the Cali girls and dating or hook up culture go even though there is a lot of nightlife here it isn't that easy to pull a local girl from a bar to get laid the first night. Girls often go out with close friends and aren't too keen to be seen leaving with a stranger.
But if you get their number or meet them during the day or online many will hook up pretty quick if they agree to meet you. Learning how to salsa can really help you out, and the more Spanish you can speak the better you will do with the local women.
One last thing, every year they have a huge party from Christmas to December 30th called La Feria de Cali. We know traveling at that time of year may not be possible for some, but that would be the best time to visit if you can swing it as the festive nature will make it far easier to get laid.
Enjoy Dating Cali Girls
There are many beautiful ladies in this city and they are known to be very friendly. You shouldn't have too hard of a time finding a date, but remember this isn't a safe town and you never should forget that.
Also don't forget about all of the single women near you on Colombian Cupid who are always waiting to make new friends and potentially hook up. That wraps up our best places to meet girls in Cali with our dating guide, enjoy your time here.