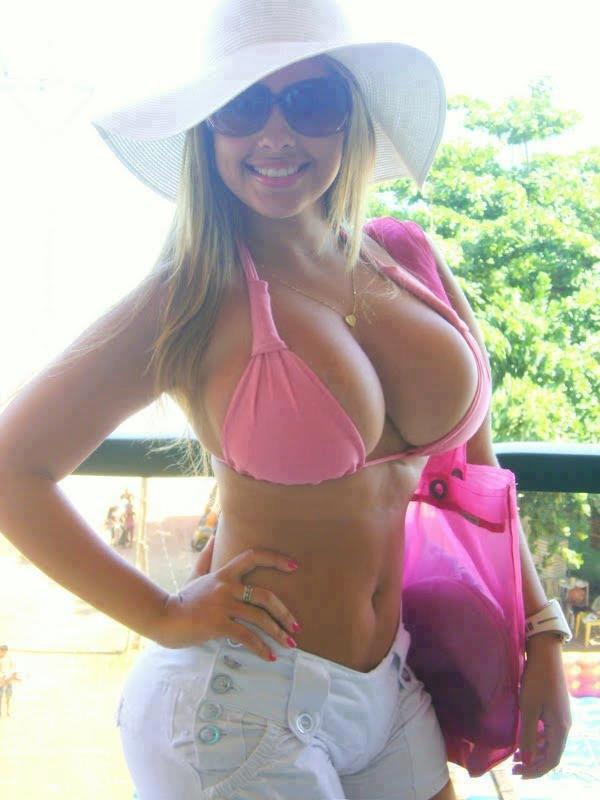 If you are looking for the best places to meet girls in Bucaramanga and a dating guide to know where to go on an night out we have it all covered. There is a lot to discuss about picking up single women as well as all the date night possibilities.

Like always this guide will start off with trying to hook up in the nightlife before transitioning to where you can meet single Bucaramanga girls during the day and which online dating site will work best. Date night ideas and a list of cool things to do together will also get a mention.
Plus there will also be a brief travel section towards the end. We have already written many posts on cities in Colombia before if you are looking for more places to explore.
Nightclubs & Pick Up Bars
Some of you may only be here for a list of singles bars and nightclubs to pick up Bucaramanga girls so let's get that out of the way first:
The main area for singles nightlife would be in Cabecera and also the Zona Rosa which is just a little to the North. Cabecera would be the nicest area of the city with the most things to see and do so if you hope to hook up with Bucaramanga girls on your trip try to stay near there.
Not only will being near the best nightlife for singles help you to find a one night stand, but being so close to everything will make your trip go a lot smoother. When it comes to trying to get laid knowing some salsa moves will help you more than anything else could, except for being fluent in Spanish.
If for some reason you aren't feeling the scene here head over to Cucuta which isn't all that far away and maybe you will have better luck there.
Meet Bucaramanga Girls During The Day
Carrera 33 in Cabecera is pretty much the main thoroughfare in this city and will have a lot of foot traffic passing by all through the day and night. Posting up at a café or nearby park and approaching any single Bucaramanga women you see would not be a bad idea at all.
With that said spending long hours on the streets in Latin American cities isn't always the safest way to kill the time. It might be better to attempt to meet single girls at malls and shopping districts like:
Centro Comercial Cacique
Centro Comercial Cabecera Cuarta Etapa
Megamall Centro Comercial
Cacique El Centro Comercial
La Quinta Centro Comercial
La Florida Centro Comercial
Chat With Girls Online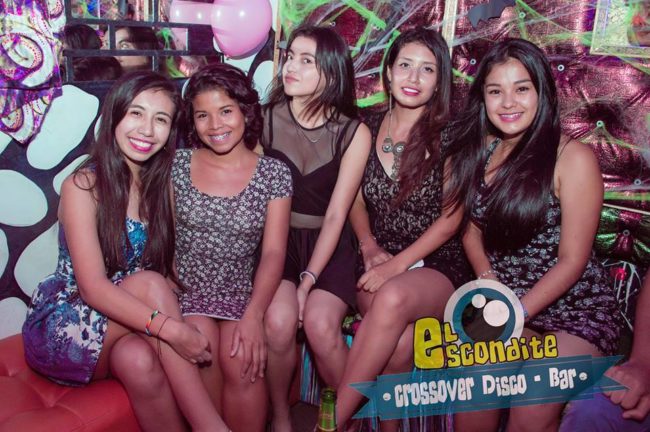 Guys, traveling to new lands has never been easier than it is right now. Quite a few single men out there are using this to their advantage by going to new cities where they can let their exotic factor give them a big time edge over most of the local competition.
There is a great way for you to strengthen this advantage even more: online dating. Doing it will allow you to begin to meet single girls in Bucaramanga online before you have even booked a flight.
Back in the day you had to show up in a new town hoping to find a one night stand in the nightlife, but that is never a guarantee. These days you can fly into a new city that you have never been to before with the phone numbers of twenty hot women on speed dial.
The best online dating site in this country is Colombian Cupid and using it to meet single women all over the Santander region will definitely help you get laid. Log on and message any cute girls you see on the site and let them know when you are coming to town.
You don't need to spend a ton of time chatting, just enough to keep them interested. After you get here invite the ones you like most out on date nights, and continue to use Colombian Cupid to meet more girls in Bucaramanga and set up more dates for as long as you are here.
Taking the time to prep for a trip will improve your odds of hooking up more than anything else, and for single men no prep is more important than this.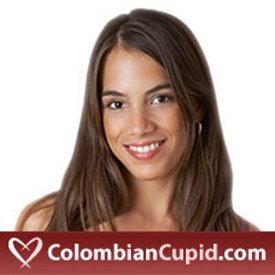 Bucaramanga Dating Guide
Now that you are caught up on the best ways to meet single girls near you our Bucaramanga dating guide needs to help you close the deal. Find a woman to go out with you is definitely a positive, but now you have to show her a good time on your date night if you hope to hook up.
Any of these romantic restaurants or cocktail bars should set the mood nicely:
As you can see there are multiple spots for a date night at the Holiday Inn, plus Skybar can also be a great place to try and pick up sexy Bucaramanga girls. Staying near there may just give you that added edge you need.
After you have a nice meal together go do some salsa dancing in the Zona Rosa or Cabecera nightlife to get her fully turned on.
Day Date Ideas
This area of Colombia really shines for things to do during the day, particularly for those who love to be outdoors. The weather is great and this city is so green that people just love spending time outside getting some sun.
Some of the top spots to do so are:
San Pio Park
Parque de los Leones
Parque Santander
Parque Centenario
Parque del Agua
Eloy Valenzuela Botanical Gardens
Cerulean Warbler Bird Reserve
You may also want to take a quick ride over to San Juan de Girón which is a cool little city close by that is fun to check out. For some more sophistication on your date during the day these museums and sites will work well:
La Casa del Libro Total
Museo de Arte Moderno de Bucaramanga
Museo Casa de Bolivar
Palacio de Justicia
Tips For Tourists & Expats
This section won't be long, but there are a few things we wanted to share. This city is in the Santander region of Colombia up close to the Venezuelan border and in the Andes Mountains.
The elevation isn't as high as places like Bogota or Medellin, but it still may take a little getting used to. The local currency is the peso which traded at around 4,000 for every USD when we last updated this.
When withdrawing money from an ATM in Colombia using a foreign bank card be very careful as many ATM's have what is basically a scam. The first withdrawal fee you must accept, but if you are then asked if you want to use their conversion rate simply hit decline, this is a scam and if you hit decline you will get the normal conversion rate.
Remember to try and book your hotel in Cabecera to be centrally located for your trip. Nothing can improve your chances of getting laid as much as planning wisely and being near many of the best spots for nightlife and date spots a city has to offer.
We assume many of you reading this are foreigners since the post is in English. If that is the case the two main things you can do to give yourself a better chance of hooking up with Bucaramanga girls would be learning as much Spanish as possible, and being willing to at least try salsa dancing.
Spanish will help you with day game and online dating, while knowing some dance moves will make it possible to pull girls from nightclubs without even having to speak with them.
Enjoy Dating Bucaramanga Girls
OK guys, that is all the info we have for you today. If you have any special tips or want to correct any out of date information here please go ahead and do so in the comments.
Those single women all around Santander are waiting for you to message them on Colombian Cupid as we speak. That wraps up our best places to meet girls in Bucaramanga with our dating guide, enjoy your time here.