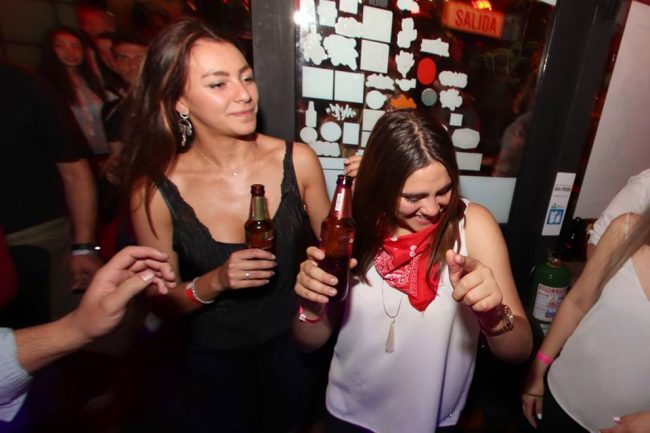 If you are looking for the best places to meet girls in Bogota and a dating guide for this massive metropolis then you have found the right place. Everything from nightclubs, singles bars, day game, online dating, romantic restaurants, and more date spots will be covered right here.
We will begin with the best pick up bars and nightclubs for hooking up since many guys will probably prefer to try and meet single Bogota girls in the nightlife and hope to get laid right then. Places to meet women near you during the day will come next, and then a great online dating site which is an awesome resource for any guy will be mentioned.
At that point we will switch it over to our dating guide. Meeting girls is only a small part of the battle and you need to know how to show them a good time so we have plenty of tips for that. Whether you are looking for some very nice restaurants or some cheap date ideas this guide will have them all.

At the end there will even be some basic travel and dating tips for any tourists or new expats to this city. Much of this post will revolve around three main areas, Zona T (aka Zona Rosa,) La Candelaria, and Chapinero.
Zona T is the nicest area with the most local nightlife, La Candelaria is where many tourists stay, and Chapinero is another good option with lots of universities nearby.
Nightclubs & Pick Up Bars
if you plan to go out in the nightlife then try to meet single Bogota girls at pick up bars and nightclubs like:
It is safe to say that most guys prefer to try and pick up single women in the evening after they have had a few drinks in them. The girls near you will be more likely to mingle, and it also gives us guys the courage to make the first move.
Despite Medellin having the bigger name brand recognition this is the biggest city in Colombia by a wide margin and you can find some great nightlife for singles here. Book a room in Zona T as close to Calle 85 as possible and you will be walking distance from many of the best places to hook up.
Plus you can find many student bars over in the Chapinero area near the Catholic University of Colombia or Pontificia Universidad Javeriana which can be good places to try and get laid with the girls in your area.
Meet Bogota Girls During The Day
Colombia is not a safe country and this city is very congested with tons of people all around you at all times. Neither of those things will make it easy for you to pick up single women in Bogota during the day.
When you approach girls in your area on the street she may think you are trying to rob or scam her and try to hurry away. Areas like Zona T or La Candeleria are more upscale and might work, but you need to proceed with caution if you try.
Stick with safe places like shopping malls where local women won't be on such high guard like:
Centro Commercial Santa Fe
Centro Andino
Santa Ana Mall
There is also lots of shopping in Barrious Unidos, or just head to cafes in Chapinero in search of uni girls.
Chat With Girls Online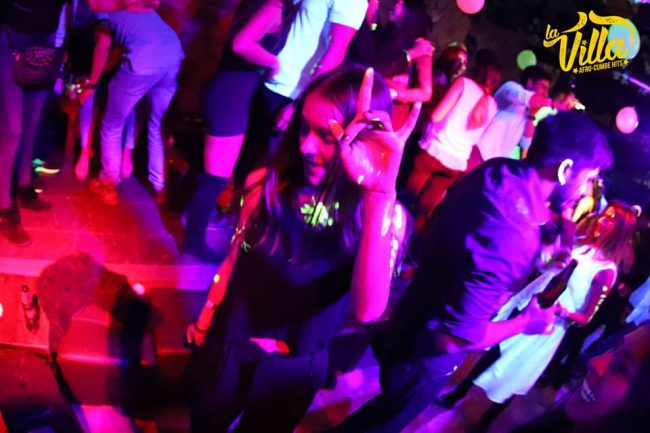 Not all guys are going to be interested in going to to clubs here and day game doesn't offer much either. Plus going out in a super crowded city takes time, money and patience. It is so much easier to log on to Colombian Cupid and chat with Bogota girls online on the best dating site this country has to offer.
You don't need to wait in long lines at nightclubs, take taxis, get dressed up, or do anything you don't want to do just to get laid. When you are bored at work start chatting with girls near you, when you are home alone with nothing to do try to set up a date.
Colombian Cupid makes it easy, is a very efficient use of your time, and will allow you to meet local girls in Colombia online before you even arrive in the country. Show up with dates planned out so you can have the best chance of hooking up possible.
Or if you are already here and sick of the nightlife scene log on now and invite a girl from your area to one of the spots in our next section.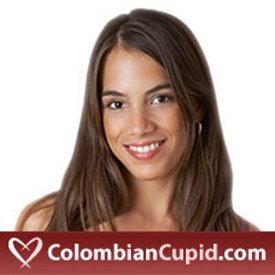 Bogota Dating Guide
Now that we have fully covered the best places to pick up girls near you our Bogota dating guide is going to take over. In a huge city like this there are always going to be plenty of ways to show a woman a good time.
Some of our favorite romantic restaurants and cocktail bars for a date in Bogota are:
Day Date Ideas
There are also plenty of cafes for a casual date during the day, but you may want something more exciting then a coffee to mix things up. Or to go to somewhere a bit more 'cultured' that will also give you many talking points to keep the conversation going.
A fun place to go on a sunny day would be the Multiparque, and more good spots for a date during the day are:
Planetarium at Cl. 26b #5-93
Gold Museum at Cra. 6 #15-88
Tejo de la 76
Lake Guativita
La Pista at 60, I-autonorte #224
La Pista has Go Karts and makes for a great day date with Bogota women. If you have a special girl in tow you could take a weekend trip to Cartagena, or head their solo to try and get laid.
Tips For Tourists & Expats
Now lets share some travel and dating tips with the tourists and new expats that are ready. Safety is probably the most important thing to talk about, you want to stay in one of those three areas we mentioned earlier and spend just about all of your time in them.
Zona T, Chapinero and La Candelaria are all going to be relatively safe, but be careful when venturing out into other areas of the city on your own and don't walk alone at night anywhere. That is probably the most important advice in this whole guide.
Unfortunately there isn't a good train system here, if you want to use public transportation you can use one of the thousands of Transmilenio buses or get a taxi which are cheap. The local currency is the peso and you can get around 4,000 pesos for every dollar as of the last time we updated this and here is a link to the current exchange rate.
If you need to withdraw money from an ATM in Colombia using a foreign bank card be very careful as many ATM's have what is basically a scam. The first withdrawal fee you must accept, but if you are then asked if you want to use their conversion rate simply hit decline, this is a scam and if you hit decline you will get the normal conversion rate.
The elevation is extremely high so don't be surprised if you struggle to breathe at first. There is also a ton of pollution which should be expected, but the weather stays relatively mild most days which is nice.
Overall this is like many other big cities out there. Overcrowding, traffic, long lines, they are all just a way of life here. But with so many hot Bogota girls in your area the positives outweigh any negatives.
Enjoy Dating Bogota Girls
OK, we have covered this topic about as well as we can. However we did forget to mention that if you want to have the best chance to hook up with the hottest Colombian women you will need to know Spanish, but you probably could figure that one out on your own.
You can have a lot of fun, just stay safe when doing so. Remember that the single women near you on Colombian Cupid are always waiting for you to message them and that will really improve your odds of getting laid.
That wraps up our best places to meet girls in Bogota and the dating guide, enjoy your time here.