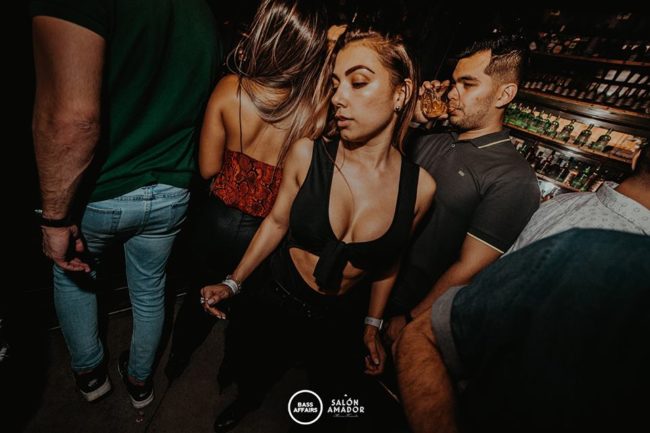 If you are looking for the best places to meet girls in Medellin and a dating guide then we have some really solid advice for you. This city has been covered in depth all over the internet, hopefully this post will give you some new tips for meeting single women in your area or good date spots.
This is one of the more popular places for tourists in South America for a variety of reasons. One is the whole Pablo factor, another is the perfect weather, and of course the beautiful Paisas are a pretty big draw for foreign men as well.
Paisa is what the Colombians call the girls in Medellin and they are some of the most beautiful women on the planet. This post will start off by talking about the best nightclubs and singles bars where you might be able to hook up with them if you are lucky.
After the singles nightlife we will be moving on to places to meet women during the day and will cover the best online dating option. After you know where to meet singles near you we will pivot to our date night guide to help take you the rest of the way.

There are plenty of good romantic restaurants, cocktail bars, and great outdoor activities to do during the day. At the end of this post there will be a combination of travel guide and dating culture tips that will be very important for any tourists or new expats that aren't familiar with this town or Colombia yet.
Things like safety, areas to stay, and what dating Paisas is like will be covered in depth. These things will also be mentioned throughout the post because they are as important to know about as the venues we will be listing so definitely stick around for that.
Nightclubs & Pick Up Bars
If you want to visit singles bars and nightclubs to pick up girls in Medellin try out these:
We will be covering the logistics of this city more in the travel section but they are also worth mentioning now. Most of the best nightlife for singles can be found in El Poblado, particularly around Parque Lleras.
This is where most gringos stay, and it is widely considered to be one of the nicest and safest areas of town. No surprise that many nightclubs and pick up bars can be found here, and this is where most girls in Medellin who want to date or hook up with foreign men will be partying.
It also has to be said that this is the singles nightlife area where many prostitutes will go to try and find a customer. Like in many cities around the world foreign men bring in money and prostitutes go to party with them. We did not list the main prostitute bar in Parque Lleras so hopefully you don't accidentally end up there.
The first handful of venues listed above are in Parque Lleras, a couple are in Rio Sur which is a short walk or taxi ride away in El Poblado. Then the ones at the bottom of the list are not in El Poblado, they might be a bit more dangerous to visit but also will have fewer prostitutes in them. Streets like La 33 and La 70 are loaded with bars that you may want to check out for nightlife in your area.
Just remember that the closer you are to Parque Lleras you are the more likely the local women you are dancing with are hoping to get paid. There will be some single girls from Medellin who just want to hook up with a foreign man also, plus many backpackers from around the world who may want to get laid.
We have done our best to update that list after the recent turmoil of the last few years, we deleted some popular clubs that closed like El Antro and added a few new ones. To be honest we aren't sure what the 'hot club' will be when you show up because so much has changed, but walk around Parque Lleras and you will surely find somewhere to try and meet single women.
This is a lot like trying to hook up with girls in Cali on 6th Street.
Meet Medellin Girls During The Day
Day game is all about approaching a stranger and starting an interesting conversation. You are going to need to speak Spanish to be able to do that, but even if you can it won't be easy.
Particularly because single women in Medellin are often going to be a lot more on guard on the streets. They are actually quite friendly and approachable, jut make sure you don't rush them or look intimidating.
Around El Poblado you should be pretty safe doing it, but girls who live in El Poblado have probably already been hit on by hundreds of gringos before. We will cover this more later but foreign men don't have the best reputation here.
Street approaches may be received kindly and you may even get a Whatsapp number from them, but with how flaky Paisas are that doesn't mean a whole lot. Some other options would be to try and hit on any backpackers you see out in Parque Lleras during the day, and that would definitely be a solid game plan.
Your second option would be to visit malls where women will be less on guard. In El Poblado the main malls are:
Oviedo
Santa Fe
El Tesoro
However remember that women in El Poblado may not think highly of tourists. There are plenty of other big malls around the city where you may have a better shot like Unicentro in Laureles, the National Palace Mall, or any of the many Centro Commercial's.
Chat With Girls Online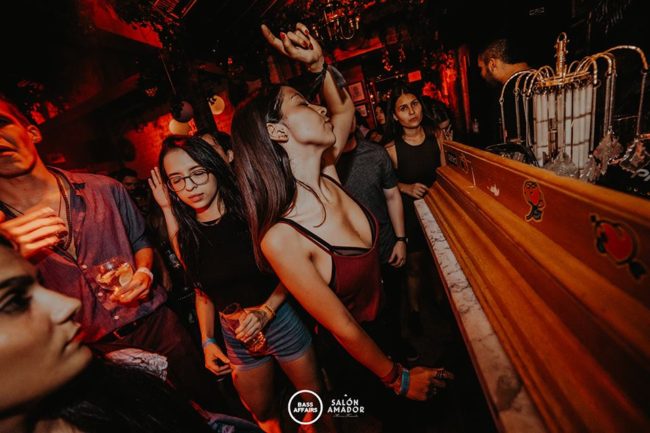 This is an interesting city for a guy to visit because there are beautiful Paisa women all over who are friendly and often down to have a chat if you speak Spanish. But they also know about the gringo reputation so it takes some time to prove to them that you aren't like most of the others.
If you meet a girl in the Parque Lleras nightlife there is a decent chance that she wants to get paid if you get laid. Maybe she is a prostitute, or maybe she is just a gold digger, as if there is a big difference.
There are plenty of girls in Medellin who want to date foreign men, they just don't all live in the safe areas that you are likely to frequent. You could ride on the metro for 45 minutes to go approach a few of them, or you could log on to Colombian Cupid.
This is the top online dating site in the country and there are many single Paisas using it. A major benefit you will find is that you can chat with them for a week or two before your trip and let them know you aren't coming through town to hook up with sluts at Lleras.
Get to know them, try to make a real connection, and see where it goes. It is OK to be honest with your intentions, if you are only going to be in town for a week you can let them know. They are great at sniffing out BS so if you try to lead them on too hard it isn't likely to work.
Use Colombian Cupid to set up dates before you arrive so that you start off ahead of the game. Or if you are already here and struggling to set up any dates log on and see if you can change that.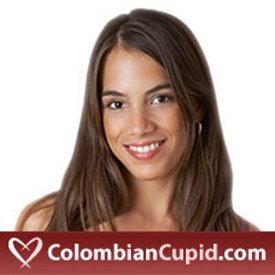 Medellin Dating Guide
Now you know where to meet single girls near you and our Medellin dating guide can fill in the rest. While we have mentioned that it may be easier to pick up girls outside of El Poblado (if you don't want to pay them) for a date night this will be the best area.
It has many of the best romantic restaurants and cocktail bars in the city such as:
On a date night you want her to feel comfortable and be able to relax. On the safest streets in the city that will be a lot easier. Try to visit a rooftop lounge or if you get a hotel or condo with a pool on the roof that can be a great way to end the evening as you can find some of the best views on the planet here.
Day Date Ideas
This city is known for its wonderful weather so you should try to take advantage of it at places like:
The Botanical Gardens
Parque de los Pies Descalzo
Arvi Nature Reserve
El Castillo Castle
Plaza Botero
Or just take a random hike up one of the mountains. They also have buses with seats on the top that can make for a fun way to check out the city.
Some cool museums are:
Antioquia Museum
Explora Park
El Castillo Museum
Oh ya, if your hotel or condo has a rooftop pool not only will that make for a good day date but it may also increase your chances of hooking up.
Tips For Tourists & Expats
We will begin with some travel tips for tourists and new expats before talking more about the Medellin dating culture. There are probably three main areas where you want to stay, those being El Poblado, Laureles, or Envigado.
They are sort of like the center of the city and are considered the nicest and most upscale areas. They come with a price, but they are safe places where you will feel more at ease.
Parque Lleras in Poblado is where you can find the most cheap hostels, hotels, and many backpackers. It is like gringoville, if you want to be around other tourists stay right there.
Laureles and Envigado aren't that far away, just a stop or two on the metro or a short and cheap taxi ride. Speaking of cheap you currently get around 4,000 pesos for every US Dollar though that can fluctuate.
When withdrawing money from an ATM in Colombia using a foreign bank card be very careful as many ATM's have what is basically a scam. The first withdrawal fee you must accept, but if you are then asked if you want to use their conversion rate simply hit decline, this is a scam and if you hit decline you will get the normal conversion rate.
If you are always in El Poblado then this isn't a super cheap place to visit, but you still get good value. There are mountains surrounding the entire city and some areas are right there on the mountain ledge.
There are extremely steep hills all over Poblado which make walking pretty difficult at times. Considering how big of an issue safety is that might be a good thing, but try to get a place as close to Poblado Ave as you can to avoid having to taxi everywhere.
Now lets talk about the girls and Medellin dating culture. It is no secret that Paisas are beautiful and foreign men have been coming here for the last fifteen years to have a lot of fun.
Women in your area will ask you if you go party in Parque Lleras, they know many foreign men come here for the prostitutes. They also know many gringos will lie and say whatever they need to so they can get laid before moving on to the next town.
If you want to reach local girls who don't think like that you need to head far away from El Poblado, but then you are entering sketchy areas. With all of that said you often see average looking rich Colombian guys with stunning girls who are way out of their league, money definitely talks.
Another important thing to note is that most women won't speak much English if any at all, the more Spanish you know the better your chances to get laid will be. Overall there are easier cities in Colombia to hook up in because they haven't been as polluted by foreigners, at least not yet.
Enjoy Dating Medellin Girls
The good news is that the prize is definitely worth the effort. You will be surprised at just how attractive Paisas are if this is your first trip.
If you are willing to put in the effort and have some game you could find a beautiful wife or make some long lasting memories. On the other hand too many assholes have come through and spoiled the waters recently making it a lot harder to get laid now than it needs to be.
We barely even mentioned that they are known to be very flaky, you need to make a lot of contacts and don't assume that just because you got a number you are going to hook up. That isn't the case at all. Luckily it is fast and easy to message many single women on Colombian Cupid and have lots of prospects before you show up.
That wraps up our best places to meet girls in Medellin and dating guide, enjoy your time here.