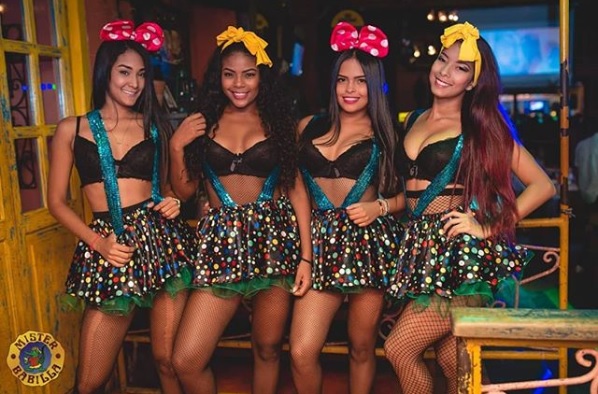 If you are looking for the best places to meet girls in Cartagena with a dating guide then welcome to our post. You will not have any problems finding places to pick up single women in your area and there are many great ideas for a date night as well.

We always like to begin these guides with the nightlife before we cover meeting single Cartagena girls during the day and how you can speed everything up by using online dating sites. Local date night ideas and all sorts of fun casual things to do during the day will also be discussed.
At the end of the post we will be adding some tips for any tourists who are new to trying to hook up in Colombia, if that sounds like you then you better stick around for them.
Nightclubs & Pick Up Bars
Why don't we kick things off with a list of the best singles bars and nightclubs to pick up Cartagena girls:
Now let's talk about the best area for singles nightlife, as far as tourists go this will be in the 'Old City' sometimes referred to as 'Old Town.' This is where most tourists will stay as it is a safe part of town with everything you need nearby.
Whether you are looking for singles bars to try and hook up with Cartagena girls, good spots for a date night, plenty of options for food or things to do you can find them all here. If this is your first time in town try to get a hotel in the Old City, or at the nearby Bocagrande Beach.
Getsemani is a small part of town right in this touristy area where you can find two of the most popular tourist bars to look for a one night stand, Café Havana and Mister Babilla. If you have done any research on the nightlife here then you surely have read about both of them already.
It is important to note that there are going to be quite a few prostitutes at bars in Cartagena, particularly in the Old City and Getsemani similar to what you find when trying to hook up in Parque Lleras in Medellin. We will get more into this later, but if you want to avoid the prostitutes you will need to venture out of the touristy areas where things may not be as safe.
The Castellana Mall will be a key to our next section, but you can find some good nightlife nearby where many of the local Costenas (women from Cartagena) go to party. Green Moon and Vueltabajero are two popular bars in that area.
On January 2nd there is a huge rave here called the Storyland Dance Festival that lasts a few days which could be a great time to get laid. This town can feel very touristy, if you want to step off the beaten path a bit consider heading to Pereira next time.
Meet Cartagena Girls During The Day
When you visit a beach town like this you don't really want to overthink it too much. Why are girls visiting Cartagena? They want to go to the beach right? So that would be a good place to meet them during the day.
The main touristy beach is Bocagrande and during peak season it should be loaded with hot girls in your area with great bodies laying out under the sun. You can also head to Amare Beach Club at Playa Linda Tierra Bomba during the day.

Walk around the sand, the boardwalk, and the cafes or shops in these parts of town and you will have plenty of targets. There will also be tons of foot traffic in the Old City which is another good place for day game.
The Castellana Mall is a prime spot to meet women during the day but it is about half an hour away from the tourist area. More malls and shopping areas to meet single girls would be:
Bocagrande Square Mall
San Fernando Mall
Caribe Plaza Mall
Mall Plaza El Castillo
Chat With Girls Online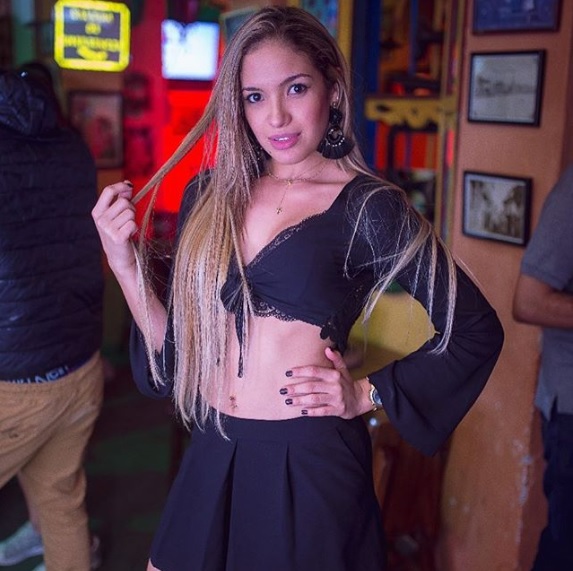 This is a pretty interesting city for a single guy to visit. On the one hand the Costena women in your area are drop dead gorgeous, plus you will find beautiful women from all around the country and region visiting.
On the other hand with so many tourists around picking up women at singles bars or clubs may not be that easy. The main reason is all the prostitutes at bars who you won't be hooking up with unless you are ready to pay them.
It isn't like they have a scarlet letter on their head to make them easily identifiable. The local women know all about them as well so many don't have a great opinion of gringo tourists.
You might be able to pull a girl from another city who is also enjoying a vacation here and get laid but that isn't a guarantee by any means. If your goal is to meet some sexy Cartagena girls and maybe hook up while in town you need to pipeline on Colombian Cupid before you arrive.
This way you can get some chats going before you are here, it really will speed everything up and get the ball rolling. If you wait until you are out partying at Café Havana you may only have the option to hook up if you pay.
But if you use Colombian Cupid ahead of time you will give yourself a much better chance of getting laid for free. Oh ya, not only are the local Costena girls beautiful but they are also very kind and would make great girlfriends and online dating will be the easiest way to make that possible.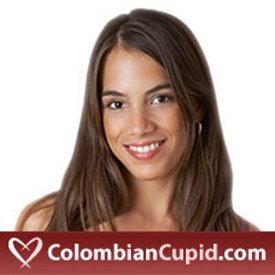 Cartagena Dating Guide
We just fully listed some great options to meet single girls near you so we better pivot to our Cartagena dating guide. Getting one to go out with you is always a great start, but now you better be able to show her a good time on your date night.
The Old City is loaded with romantic restaurants and cocktail bars, and you can find others around the city. Try taking her to one of these:
We listed Cafe del Mar in the pick up section, it is also a great spot for a date and is known to have spectacular views of the coast when the sun is setting.
Day Date Ideas
Once again don't overthink this. You are in a beach town, use it to your advantage. Girls will want to lay out under the sun all day anyways so you might as well join them.
Bocagrande is alright but there are better beaches around like Playa Blanca which would be good for a day date. Or ferry over to nearby islands like:
Baru
Rosario
Tierra Bomba
Do some snorkeling or scuba diving, rent a boat, or just check out the waters from the sand. A few touristy landmarks that are worth checking out are:
Castillo de San Felipe de Barajas
Palace of Inquisition
Museo Del Cacao
Museo de Arte Moderno
You could also walk around Mercado de Bazurto which should have a lot of interesting conversation starters. Looking for another city to visit in Colombia? Check out our guide to Cali for single men.
Tips For Tourists & Expats
We don't have a ton of travel info to share, at least not that we haven't already covered. However there are some important things for you to know.
The local currency is the peso and you get roughly 4,700 for every US Dollar right now. When withdrawing money from an ATM in Colombia using a foreign bank card be very careful as many ATM's have what is basically a scam.
The first withdrawal fee you must accept, but if you are then asked if you want to use their conversion rate simply hit decline, this is a scam and if you hit decline you will get the normal conversion rate.
As far as where to stay it should be pretty obvious at this point, the Old City will be the best option for your hotel. It has many of the best singles bars and nightclubs, local date spots, places to eat and things to do.
Plus it is safe and in Latin America you don't want to play around with your safety, though it isn't as bad here as in Caracas that is for sure. Bocagrande is right nearby and wouldn't be a bad option either.
There are some downsides to this city, it is far more expensive than most others in the country which is common for a tourist destination. There will be lots of touts hassling you to buy things throughout your stay, the weather can be really hot, and it can be dangerous outside of the touristy areas.
When it comes to hooking up with Cartagena girls the prostitutes at bars can make things confusing. If a girl is way out of your league and hitting on you then she probably wants to get paid if she lets you get laid.
Most of the nightlife here revolves around salsa dancing, watch some Youtube videos on how to do it and then bust out your new moves on the dance floor. English won't be well understood by most local Costena women so learn as much Spanish as you can before you come.
Enjoy Dating Cartagena Girls
As far as cities to hook up goes during peak season there should be plenty of sexy ladies from around the country visiting. Some will want to get laid and they will be the easiest for you to hook up with, at least for free.
Many of the girls you meet in the Old City after dark will have financial motivations in mind. To meet local women near you who aren't all about your paper use Colombian Cupid before you arrive and set some date nights up.
That wraps up our best places to meet girls in Cartagena with our dating guide, enjoy your time here.