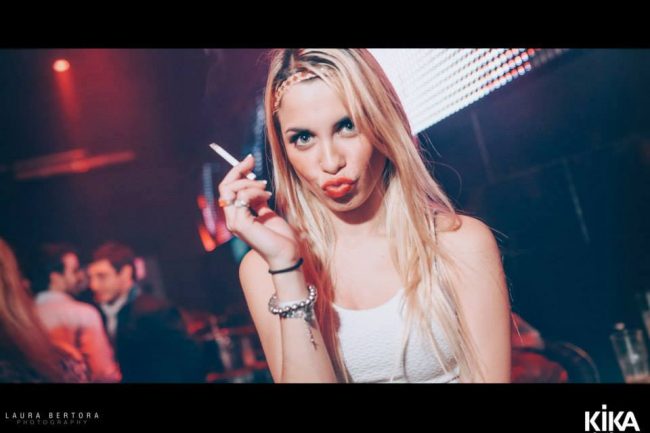 If you are looking for the best places to meet girls in Buenos Aires and/or a local dating guide then you have come to the right web page. This is one of those towns that does not have a very good reputation around the online manosphere when it comes to hooking up.
Some cities or countries are known as easy places to get laid, Argentina certainly is not one of them. The main thing you hear is guys saying that picking up single women at bars or clubs in your area is very hard unless you work your way into their social circle.
Many of our readers will be tourists who are just traveling through and won't have the time to even try that. Local guys can spend a few weeks getting into a group of friends in hopes of getting laid, but a guy who is in town for a weekend or a week would just be wasting his time.
While we will be listing many of the best places to meet single girls in Buenos Aires just remember that the locals will be notoriously hard to hook up with. Towards the end of this guide we will be giving some travel and dating tips that may be able to help you out.
But we will begin with the best singles bars and clubs to make an attempt with the sexy girls near you. There is plenty of talent around, you just will need luck on your side to not go home empty handed.

Palermo is the main area for singles nightlife here, and it will also be the main focus of our day game section. Online dating is a good way for you to get in contact with many women quickly and try to get some dates going if you are struggling to hook up with chicks at bars.
Once all of the ways to meet single women have been covered we will pivot to our dating guide. Like all major cities it won't be hard to find a good date spot here be it a romantic restaurant, cozy cocktail bar, or some fun activities you can do together.
Nightclubs & Pick Up Bars
Some of the current best pick up bars and nightclubs to meet single girls in Buenos Aires are:
We always start our posts with the best nightclubs and pick up bars because that is where most guys are comfortable talking to women, and where most women in your area are comfortable being approached. Alcohol has been helping people get laid since it was discovered and that will never change.
We have included a map for this city and you will notice that the majority of places we pinned on it are located in Palermo, and the Soho area would be the most densely pinned for singles nightlife. This is where many tourists stay, it is a safe area, and if you are trying to hook up with Buenos Aires ladies you meet at bars or clubs it is where you need to be.
It is a more expensive area to get a room or party in, but you will likely spend much of your time there and being close by will be imperative. Book a hotel online ahead of time to save a little cash.
Outside of Palermo a couple of other areas with good singles nightlife and bar districts would be San Telmo and Recoleta. It needs to be pointed out that the nightlife starts and runs really late here, much like you find in Europe.
Go out to dinner around 10, move to a bar around midnight, then head to a club after 2am, and if you are lucky by 6am you are getting laid. This is similar when trying to get laid in Cordoba or Mendoza which are two other cities in Argentina you should consider visiting.
Meet Buenos Aires Girls During The Day
We aren't going to lie to you, trying to meet girls in Buenos Aires during the day probably won't be easy, at least if you plan to try and pick up local Argentinian women. If they aren't very receptive towards your advances when they are tipsy they probably won't be sober either.
That doesn't mean you shouldn't try, if you see a stunner and have the balls to go say hi to her then by all means do. Just don't expect to get a positive result very often.
Palermo will be the top spot for day game, not only is this the main nightlife district in the city but it is also the main shopping district. There are so many malls, shops, boutiques, cafes, and restaurants here that you don't really need to stray outside of this area.
Recoleta is another area that is pretty good for day game as well. If the weather is nice just roam around either of these districts or take a walk around Parque Centenario. If the weather isn't very good head to some nice malls like:
Alto Palermo at Av. Santa Fe 3253
Galerias Pacifico at Av. Córdoba 550
Distrito Arcos at Paraguay 4979
Recoletta Mall at Vicente López 2050
Abasto Shopping at Av. Corrientes 3247
One last place you may want to try to meet women during the day would be to take classes at a tango school. Maybe you can pick up a girl in your area there, or at a minimum you will learn some moves to help you in the nightlife.
Chat With Girls Online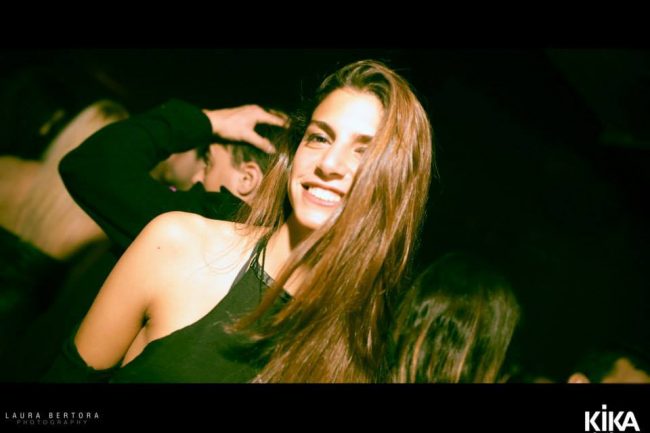 We aren't going to tell you that the nightlife is super hard but if you sign up for a dating site you will get laid tonight for sure, Argentina doesn't work like that. Online dating here will also be harder than in some other places, but all forms of picking up here are going to be harder.
The advantage you get from trying to meet girls in Buenos Aires online is the speed factor that online dating sites bring to the equation. You can sign up for Latin American Cupid right now and have chats going with women you just met today in a matter of minutes.
If you get your copy/paste game down you can spam out hundreds of openers to sexy ladies in the area and see which ones want to chat with you. Then you get their digits, invite them out on a date, and see how it goes.
Not only can this save you a lot of time but it will save you money as well. It costs under a dollar a day to use the site, where as a night of buying drinks at Palermo pick up bars could easily cost you a hundred dollars.
Plus it is just easier, you don't have to get all dressed up, and you don't have to get rejected 80% of the time just to get one chat going. Latin American Cupid is a great resource for any single guys here no matter if they live in town or are just traveling through and hoping to hook up.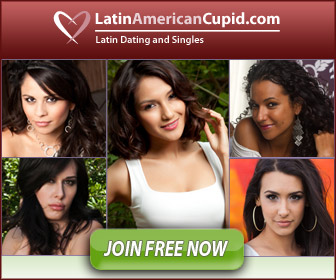 Buenos Aires Dating Guide
Now that we have covered all of the best places to meet single girls near you our Buenos Aires dating guide is about to take over. It won't come as any surprise to the guys who have been paying attention that Palermo is the go to date night spot in town.
If you want to show a girl a good time take her to the nicest area of town, go to a romantic restaurant or nice cocktail bar, and be a gentleman. Some of our best date spots here would be:
If you are on a bare bones budget and are looking for a free or cheap date in Buenos Aires then on the last Thursday of each month head to the Museo Nacional de Bellas Artes which will be open in the evening at no cost.
Another good idea would be to take her to a show at the Teatro Colon.
Day Date Ideas
You could just head to a quaint little cafe in Palermo for your day date, but if the weather is nice try to enjoy some of the natural beauty this city has to offer. That means you can visit places like:
Reserva Ecologica
Jardin Botanico
Jardin Japones
Rosedal Garden
Parque 3 de Febrero
Not only will you get some fresh air but they are all good places for a cheap date. Or take a gondola ride on Puerto Madero before visiting some of the top museums in the area like:
The Malba Gallery
Museo Nacional de Bellas Artes
Museo de Arte Latinoamericano
Museo Nacional de Arte Decorativo
If you are dating a local Buenos Aires woman then our next suggestion may be one she has done many times before, but if you can pick up a tourist take her to the Metropolitan Cathedral at San Martín 27. You may also want to go see a big soccer game at La Bombonera Stadium.
El Ateneo Grand Splendid is a really awesome bookstore that she will probably enjoy, and many girls would love seeing the animals at the Zoo Lujan. Another cool city to visit in this part of the world is Montevideo. Or if you have a big bank roll go party with all the beautiful women in Punta del Este.
Tips For Tourists & Expats
Now we are going to get into some travel and dating advice for tourists and expats. Since we just hit on a key one lets begin with the local Buenos Aires dating tips and girls who aren't from this city may be your best chance of hooking up.
As we have mentioned a few times already women from Argentina don't really like guys cold approaching them, and they will want to have some sort of introduction to you. If you are willing to put in the time to work your way into their social circle then good for you, but most guys don't have that much patience to get laid.
Particularly the ones reading this tourists and new expats section. There will be plenty of women in your area from around the world traveling through and they will be much more likely to hook up quickly.
Not only do the Buenos Aires girls not really like cold approaches, but many aren't all that interested in foreigners either. In many countries around the world foreign men are put on a pedestal, but not here.
There is already a huge international population in this city, many local girls like to stick to their own kind. Often times Latina or Asian girls love white guys because they think lite skin looks better, but Argentinian ladies already have pretty lite skin by Latin American standards.
Being a gringo isn't doing you any favors here like it might in Lima or other cities, in fact it is probably a disadvantage. If you know Spanish and learn how to tango it will improve your chances of hooking up, but that is a lot of work for guys who aren't living here permanently.
OK, enough of the Argentina dating culture, lets cover the travel tips quickly. As mentioned many times Palermo is the best area of town and you should stay here if you can afford it. If you can't this is a pretty safe city so staying in a cheaper district should be fine.
In that case familiarize yourself with this subway map and get a SUBE card which you can use on all public transportation. Then find an affordable telo (love motel) nearby if you don't want ask her to travel all the way to the other side of town with you. Telos are very popular here and locals won't think anything of using one.
Right now you get around 220 pesos for every dollar, but that can change at any minute and not everywhere will offer the same exchange rate. Shop around at the money changers on Florida Street and find one that offers the best rate.
Foreigners can get some great value right now, when we initially posted this a couple of years ago the rate was 25 per dollar.
Enjoy Dating  Buenos Aires Girls
Certain cities have a very high ceiling but a low floor and this is another one. The ceiling here is high because you will notice local sexy girls partying in the Palermo nightlife or shopping in that area all day long.
However the floor is low because they are hard to hook up with and most guys don't get laid on a night out. Stick with the tourists if you can find some, or spend time getting as close to a girl as you can, walking up to a bunch of single women spouting pick up lines probably won't go well.
To maximize your chances of hooking up use Latin American Cupid to pipeline before you arrive. That way you have some women near you ready to go on a date when you get here, or if you are already in town and running cold log on now to see if you can turn your luck around.
That wraps up our best places to meet girls in Buenos Aires and the dating guide, enjoy your time here.