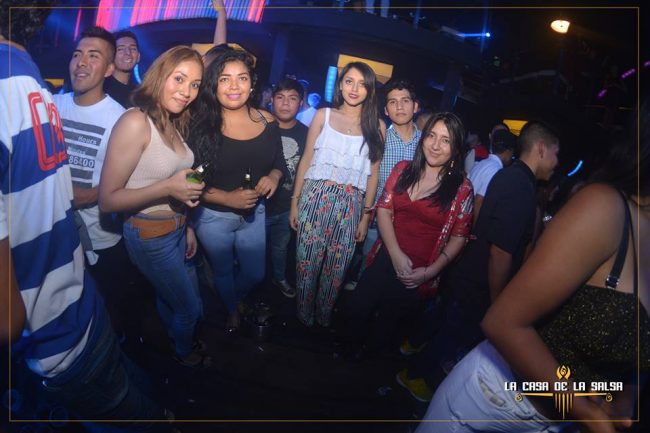 If you are looking for the best places to meet girls in Lima or a dating guide for this city then don't worry, all of the info you need can be found right here. From the best nightclubs and bars to pick up single women in your area to some of the best date spots in the city they will all be covered.
Towards the end of this guide we will also be giving some travel tips and talk about the dating culture in Peru as well. Before we get there we will cover the best nightlife to hook up with single Lima girls, and then talk about places to try and meet some local ladies during the day as well.

Oh ya, online dating will need to also be covered, would be pretty silly to leave out one of your best resources. After the singles nightlife and other meeting spots are discussed our dating guide will be next on the docket.
Most of this post will revolve around the Miraflores area because it is the nicest and safest area in the city. Luckily many of the top clubs, singles bars, and date spots can also be found here.
Nightclubs & Pick Up Bars
As we all know it can be pretty hard to keep up with the nightlife in a city. One club may be trendy one week and played out the next, we will do our best to update our list of top singles bars and nightclubs to pick up girls in Lima, currently you can head to these spots:
If the singles nightlife is the main thing on your agenda then Calle de Pizzas (aka Pizza Street) is the area you should try to stay. This is the top bar district in the city and is located right in the heart of Miraflores where you can try to hook up with the sexiest girls in Lima.
Getting a room anywhere between there and Larcomar or the Malecon would be ideal. That will have you in prime position to meet plenty of single women and get laid in your area. Those who want to try and pick up backpackers should consider staying at Loki Hostel which has a great bar on site.
You can also find plenty of places to try and hook up in Barranco which isn't all that far away. There is far more nightlife here than in Arequipa but that city may also be worth a visit.
Meet Lima Girls During The Day
Like anywhere day game can be very hit or miss here, if you know Spanish then it can be worth trying, if you don't then your odds are going to be slim to none. Once again many of the best spots to meet girls in Lima during the day are going to be around Miraflores.
That is a good thing, the women in your area will feel safer and more comfortable in a nice part of town making them more approachable. But that doesn't mean you might freak out some of them if you try to coldly walk up to them on the street, so proceed with caution.
Our top spots for day game would be Larcomar or on the Malecon boardwalk. Larcomar is a big shopping mall overlooking the water and some of the best clubs and date spots we will be listing are located there or nearby. The Malecon and Miraflores Beach can also be good spots to pick up single Lima women when the weather is nice.
Other places you could try during the day would be:
Plaza San Miguel
Alpaca 111
Indio Market
Centro Commercial
Jockey Plaza
Parque Central/Kennedy Park
Plaza de Armas
Chat With Girls Online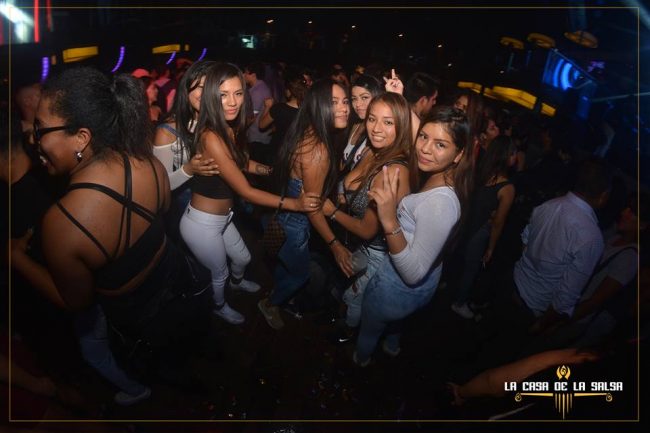 Online dating is a great way to try and hook up quickly these days. It really speeds things up and gives you the most efficient use of your time you can find anywhere.
In Peru the top dating site would be Latin American Cupid, in smaller cities you might not find a ton of Peruvian women on it, but this is one of the largest in South America and there are tons of Lima girls on this great online dating site. It also helps that they tend to like foreign men, but we will cover the hook up culture here later.
Not only can you set up a date later tonight if you are already in town but you can also use Latin American Cupid to contact single Peru women online before you have even arrived in the country.
It is always nice to have a smiling face ready and waiting for your arrival to town. Invite her out for a nice dinner and some salsa dancing after and hope that she wants to get laid as bad as you do.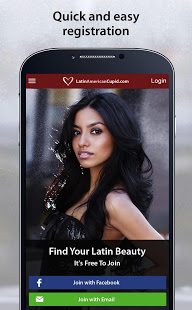 Lima Dating Guide
We are going to end up sounding like a broken record here, but just as the top spots to meet single girls near you are in Miraflores our Lima dating guide will mostly focus on this area also. All along the Malecon and at Larcomar you will find plenty of great romantic date spots.
If you are looking for some specific romantic restaurants or cocktail bars for a date night then check out:
Have a nice meal together then go party in the Miraflorez nightlife or see a live show at the Municipal Theater.
Day Dates
Lunch and casual day date ideas in Lima are much the same, the Malecon will be perfect when the weather is nice. Look for any nice café or brunch spot with a patio and enjoy the good weather. The whole Larcomar area is just loaded with things to do, or you could also check out the Plaza de Armas.
Other outdoor areas for a casual and cheap date in Lima include:
Parque de Amor
Parque de la Reserve
Parque La Muralla
Parque el Olivar de San Isidro
Parque Kennedy
Parque de Amor translates to lovers park so that seems like a natural place to go, and for a more rigorous hike go walk around Marcahuasi which is about 60km's away from the city. Then you have museums and historic landmarks like:
Museum of Art
Larco Museum
Pedro de Osma Museum
Huaca Pucllana
La Puente de Suspiros
If you want to take a getaway for the full afternoon and evening then you could visit Machu Picchu. Expect the travel to take a minimum of 4 hours to get there, so this is a full day event. You may want to spend the night in Cusco, there are plenty of girls in that city as well.
Or if you really want to head to the middle of nowhere check out Iquitos, the largest city in the world that isn't accessible by car.
Tips For Tourists & Expats
Now we will cover some travel and dating tips for tourists and new expats to Peru. This is your typical huge concrete jungle in a foreign country. Traffic, pollution, chaos, poverty, you will find it all here.
This isn't one of the more dangerous cities in the region but you can't let your guard down just because of that. Don't walk around alone late at night and be careful if you venture outside of Miraflores. San Isidro is another good area that you should be fine in, and Barranco isn't too bad either, but still try to stick to Miraflores as much as possible until you have a better grasp on your surroundings.
You can use Uber here and it is advisable, taxis are also OK but might be a bit more risky. The local currency is the Sol and at the time of our latest update you get a little under 4 for every dollar, that link can give you the up to date exchange rate. There is a Banco de la Nacion near the McDonald's by Parque Kennedy that charges no fees on withdrawals, however you can only take out 400 at a time.
Now lets talk about the Peruvian dating culture, and we should probably begin with how there aren't too many tourists or expats who visit here. There are some, particularly in Miraflores, but compared to places like Buenos Aires or Rio de Janeiro you don't see a ton of gringos around.
Plenty of local women in Lima are interested in dating foreign men. Some like the gringo look, others may be more interested in your money, and some may just want to hook up with a guy who is unlike the others they have already slept with.
That means you might just get laid a lot here, but if you want to improve your chances even more learn as much Spanish as possible and give salsa dancing a shot. You don't even need to be a good dancer, just show the single Lima girls that you are a fun loving guy who doesn't take himself too seriously and they will open up to you.
Of course if you have some moves then even better.
Enjoy Dating Lima Girls
Some guys may hate visiting huge cities, they definitely do have a lot of drawbacks. At least here you can spend most of your time in the Miraflores area and won't have to deal with much of the bad stuff.
On a short trip there will be plenty of nightlife and things to do, over time that area may get old and you might feel more like branching out. Remember to use Latin American Cupid to set up some dates before you arrive, or if you are already here and looking for single women near you to hook up with tonight log on and see if you can set something up.
That wraps up our best places to meet girls in Lima and the dating guide, enjoy your time here.