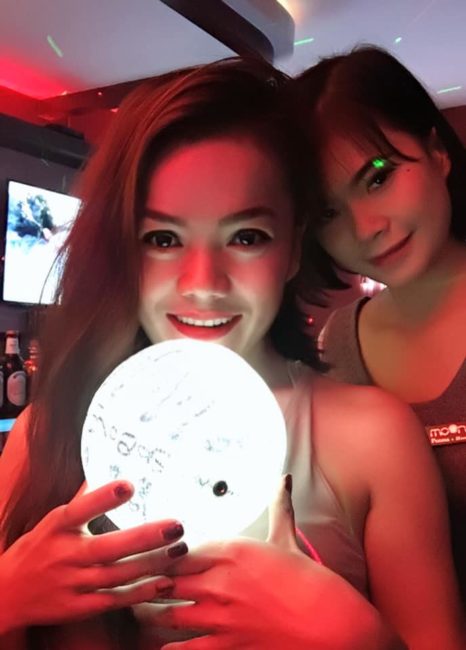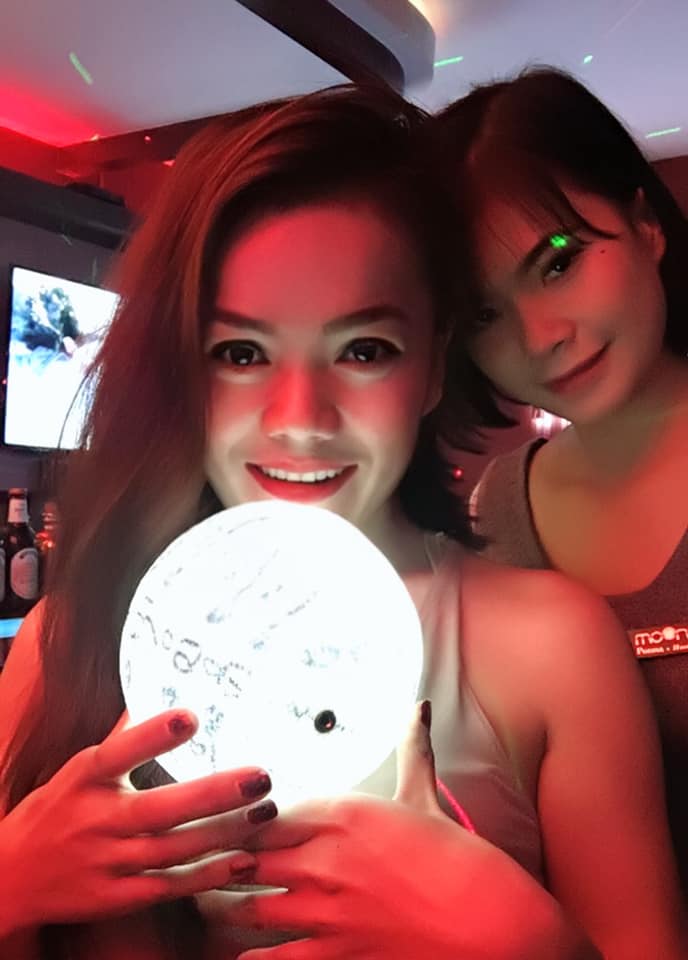 If you are looking for the best places to meet girls in Vientiane with a dating guide then we have you covered. Well, we should say we have as much info on picking up single women in your area or where to go on a date night as you will find anywhere.

Unfortunately Laos is not a great country for single men to visit if they hope to hook up as we will cover throughout the post. We will start off with the very limited nightlife, meeting single girls in Vientiane during the day, and online dating.
Then we will pivot to our dating guide and talk about some general things to do. If this is your first time visiting the country be sure to stick around for our travel tips at the end, and if you are only considering a trip and are looking for good places to get laid in Asia we suggest you choose somewhere else.
Nightclubs & Pick Up Bars
These days a lot of guys will only care about a list of singles bars and nightclubs to pick up Vientiane girls so here ya go:
The main area for singles nightlife will be around the Mekong Riverside, close to the Nam Phu Fountain. This is the tourist and backpacker district where you will find some bars, clubs, western restaurants, hotels, and can set up some tours to go on during the day.
One thing you won't find here is local Vientiane girls hooking up and having one night stands. Laos is a super conservative country so even finding girl friendly hotels can be tough, but we will dive deeper into that in the travel tips section.
Pretty much when you go out here you should be trying to get laid with tourists from around the world. This is the same strategy you would want to take when trying to hook up in Phnom Penh, another city in Southeast Asia with very conservative women.
Outside of other tourists expect to see prostitutes in Vientiane bars, as well as ladyboys. If you can't tell we aren't very high on the singles nightlife here, and we doubt you will be either.
With that said we do feel like there has to be more than we found, and if you know of any good underground clubs outside of the touristy area please let us know in the comments. The only place we know of with wild nightlife in Laos is Vang Vieng, but you can also take a quick trip across the border to Udon Thani to see why so many guys love Thailand.
Meet Vientiane Girls During The Day
Once again this is going to be all about picking up women from other countries during the day. If the Vientiane girls aren't going out at night and getting drunk then they probably aren't going to want to get laid during the day either.
Just roam around the backpacker area near the Mekong Riverside and head to the temples and tourist attractions that are nearby. Look for groups of cute girls or some who are running solo and try to tag along.
Another option would be to meet single women near you at the night market in the late afternoon or at malls and shopping districts like:
Vientiane Center Lao
ASEAN Mall
Itecc Mall
Talat Sao Morning Market
But don't expect to have much success with day game here.
Chat With Girls Online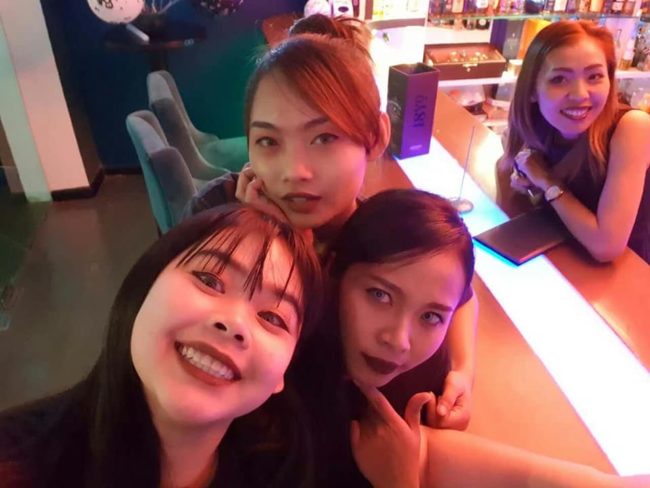 So far this guide kind of sucks right? Well don't blame us, we would make things a lot easier for you if we could. Some countries are just very conservative, what can you do?
But to put a positive spin on things there will be some backpackers around who want to hook up on their vacation. The Laos women also could make for a great wife if you want to go that route.
Think about it, do you want to spend the rest of your life with some barfly who was totally wasted and slept with you the first night you met her? Or would you like a traditional, loving, caring woman who only wants to make you happy for the rest of your life?
Asian Dating is the biggest dating site in Laos and it has hundreds of thousands of users worldwide. Many Asian women still have those traditional values that have been lost on many western women these days.
You might be able to find that elusive Vientiane girl who wants to get laid quickly on the site as well. We aren't going to guarantee that by any means, but when you can contact so many single women in your area so fast you are going to have a lot better chance of it than walking around by the Mekong River with your fingers crossed.
In this day and age online dating might just be your best option, and in this country Asian Dating is the best site for it.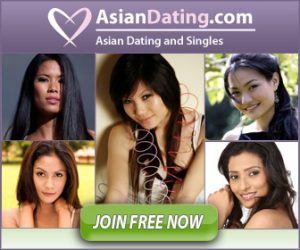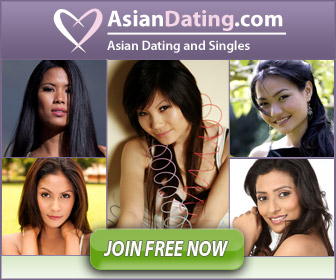 Vientiane Dating Guide
We just fully covered the best ways to meet single girls near you, even if they aren't very impressive, and now we have to switch it over to our Vientiane dating guide. Getting one to go out with you is definitely a positive start, but now you have to show her a good time on your date night.
Try taking her to one of the cocktail bars or romantic restaurants:
Some other options for a date night in Vientiane would be the Ban Anou Night Market or the Lao Bowling Centre. Yes, bowling, we aren't joking when we say there isn't a ton to do here.
Day Date Ideas
While the nightlife may be lacking there are some cool things to do during the day here. Not a ton, but comparatively speaking it may feel like it. Many girls in your area are addicted to caffeine these days so grabbing a coffee at Café Sinouk Khemkong may not be a bad idea.
On a sunny afternoon you can head to one of these popular parks:
Buddha Park
Chao Anouvong Park
Mekong Riverside Park
For some more sophistication on your date during the day try these museums and landmarks:
Lao National Museum
Lao People's Army History Museum
Wat Sisaket
Patuxai
Ho Phra Keo
Tips For Tourists & Expats
This section might be the most important one so far. Let's start off by talking about the Laos dating customs, and a very important law you need to know about.
Foreign men can not have sex with Laos girls before marriage. If you do you can get in legal trouble, luckily with how conservative most of them are getting laid with Vientiane girls probably won't even be an option.
But if it is, be discreet about it. Most hotels here are not going to be girl friendly, meaning that if you check in alone you won't be able to bring female guests back to your room.
There are some lists of girl friendly hotels in Vientiane on other sites, but we can't confirm if they really are or not so don't want to post them here. Considering you can get in actual legal trouble we don't feel like just taking someone else's word for it is very wise anyways.
If you do plan on trying to hook up at your hotel contact them directly before you book to see what their current policy is. It isn't illegal to sleep with women from other countries, but some hotels that are not girl friendly may not let you bring anyone back.
Overall the legal issues are good to know, but they are unlikely to play out if you are here on a short trip. You aren't likely to have the chance to hook up with Laos women, instead focus your efforts on the tourists who are also going to be looking to have a good time.
We also mentioned the ladyboys and prostitutes at Vientiane bars, they are mostly going to be from Thailand, Vietnam, or other neighboring countries. So that law doesn't apply with them either, though prostitution is also illegal.
As far as the Laos dating culture goes, if you do want to be with a local you are going to need to date her for a long time and probably even get married before she is going to be willing to sleep with you. Oh ya, this section was also supposed to cover travel so the local currency is the kip and you get 8,800 kip for every US dollar at the time of our last update.
We also included a bar and date night map because addresses are so hard to come by here.
Enjoy Dating Vientiane Girls
If your only goal is to sleep with a lot of women on your trip then maybe skip this town and country all together. Particularly if you only care about the women who were born here.
There are plenty of options in countries close by where it is much easier to get laid. But if you want to see the city and take your chances then we wish you good luck.
Don't forget to try to contact some single women near you on Asian Dating before you arrive. It will take some time to get them to be ready to hook up so pipelining is key.
That wraps up our best places to meet girls in Vientiane with our dating guide, enjoy your time here.