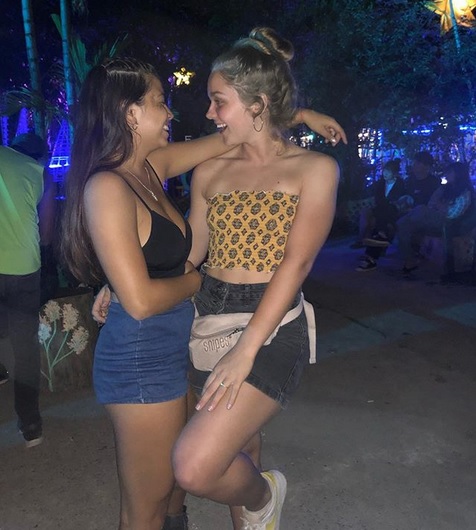 If you are looking for the best places to meet girls in Vang Vieng with a dating guide then we have you covered. This is a really small town so it won't take us long at all to tell you about where you can pick up single women in your area or take them on a date night.

We definitely will want to start with the nightlife in this one, then we will move on to meeting single Vang Vieng girls during the day and mention an option for online dating in case you want to meet some local women from Laos. Date night spots and the numerous things to do all throughout the day will also be discussed.
We will be dropping some travel tips throughout the post, but this city won't be hard to figure out at all. People come here to do a lot of drugs and hook up, it is pretty easy to join in on the fun. Be sure to read our guide to hooking up in Vientiane if you will be heading there before or after your trip here.
Nightclubs & Pick Up Bars
Let's start with a quick list of singles bars and nightclubs to pick up Vang Vieng girls:
The main area for singles nightlife is right in the middle of town where everything is. This is a tiny city, it won't be hard to figure out where to go while you are here.
The most popular pick up bar is probably Sakura, but the crowd will jump from bar to bar throughout the night. Often times bar staff will be out on the street offering people free drinks to come over and move the party to their bar for a while.
If you want to hook up with girls in Vang Vieng don't book a room in a dorm. Instead make sure you get a hotel or hostel with a private room so that you have a place to get laid.
It is important to point out that foreign men can't have sex with Laos women before marriage. In this town you aren't likely to get in any trouble for smoking weed, doing heroin, or tripping on mushrooms but sex with a local Vang Vieng girl might change that.
Stick to hooking up with the numerous tourists who are here to party and get laid. In truth most Laos women are so conservative that they won't be out partying and looking for a one night stand anyways.
The scene here is pretty common to what you find at Thailand's infamous Full Moon Parties in Koh Phangan.
Meet Vang Vieng Girls During The Day
Generally in this section we will tell you about the areas of a city that have lots of pedestrian traffic and then list some malls because we all know women be shopping. Well, scratch that game plan here.
Once again this will be really easy to figure out, when you leave your hotel room in the morning or afternoon just look to see if any girls are at Vang Vieng bars already and go join them. If a group of sexy girls in your area go tubing or swimming in the blue lagoon tag along.
This won't be rocket science.
Chat With Girls Online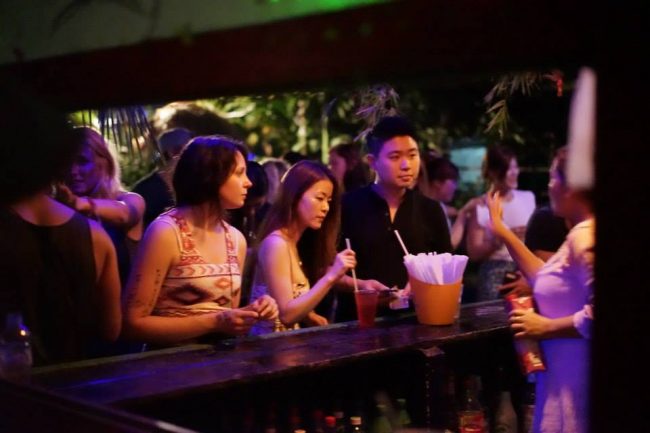 This whole dating guide is much different than the others we have done before. Usually we would tell you to use dating sites before you come to improve your chances of getting laid, but it would be a bit hypocritical to say that now after we just told you not to hook up with the Laos women.
The best dating site for this country is Asian Dating but you probably won't be finding any of the backpackers on it. If all you care about is getting laid then there really is no need to bother with online dating here, however if you are looking for a loving and caring Asian bride to spend the rest of your life with then this is the perfect country to find one.
Many guys are sick of dating western women for various reasons that we won't mention because once we get started that rant may never stop. But the Laos women in your area still have those traditional values about pleasing their man to the fullest.
If that sounds like a good person to spend the rest of your life with then log on to Asian Dating and see what you find.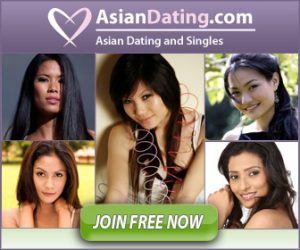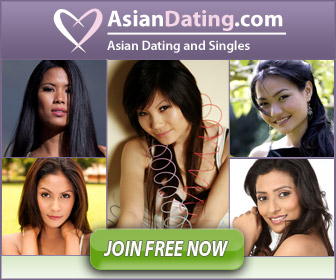 Vang Vieng Dating Guide
We just fully covered the best ways to meet single girls near you and it is time to pivot to our Vang Vieng dating guide. In this town there won't be any five star restaurants around, and most people just hook up without actually going on a date but we like to keep our posts consistent.
If you do want to attempt a date night here go eat at one of these places:
Day Date Ideas
This city has two strengths, the first is all the girls who come to Vang Vieng to party and get laid. The second is all the nature that surrounds the city.
You could go swimming in the Blue Lagoon, kayak or tube down the Nam Song River, or go paragliding. Head to the Tham Phu Kham Cave or explore any of the other numerous caves in the region.
Climb up the Karst Mountains, or rent a motorbike and head out into the open country to see what you find. Or just do what most people do here which is sit around the bars all day getting stoned. For an interesting cafe downtown head to Cafe Eheh.
Enjoy Dating Vang Vieng Girls
We continued to call this a dating guide and wrote this post in our normal format, but this is not a normal city at all. This is a random little town in the middle of nowhere Asia that happened to become a popular spot for backpackers to do a lot of drugs and hook up.
If a wild party scene with lots of women near you who are eager to get laid sounds good then you will enjoy it. If you came to this page to read about finding women in Laos for a serious relationship don't bother visiting and instead use Asian Dating to make it happen.
That wraps up our best places to meet girls in Vang Vieng with our dating guide, enjoy your time here.