If you are looking for the best places to meet girls in Udon Thani with a dating guide then you are in the right spot. There is plenty to share about where you can pick up women in your area and go out on your date nights.

The singles nightlife is where we will start and in this country it is always a little tricky for foreigners. After that we will cover meeting single Udon Thani girls during the day and how to use online dating sites to your advantage.
Local date night ideas and numerous options for the two of you to do together will also be covered. At the end we will give some quick tips for those of you who are new to traveling to Thailand, some of which will help make your vacation go smoother and others will help you hook up with the right kind of girls.
Nightclubs & Pick Up Bars
This is a tricky section to write but let's begin with a list of singles bars and nightclubs to pick up Udon Thani girls:
The two main areas for singles nightlife would be around Nutty Park and also Day & Night around Soi Sampan. The party doesn't run very late here so you should head out early and hope to have picked up an Udon Thani girl for a one night stand as quick as you can.
But, anytime you are dealing with nightlife in Thailand there are going to be tons of prostitutes at bars, clubs, and around the streets. They don't all have that scarlet letter on their forehead either so knowing who is who is tricky.
We aren't going to be covering the Go Go's or massage parlors here as we are trying to help you hook up for free, not to pay to get laid. If you want to pay that is your own business and you will see plenty of working girls near you.
The thing is, even in the normal bars and clubs that we have listed here some prostitutes will be out and about. If you find it really easy to pull an Udon Thani girl to hook up with that first night there is a big time chance she is a hooker.
On the other hand Thai ladies are pretty easy to hook up with whether you are paying or not, so you may not never know until she leaves your room and either asks for money or not. Just politely ask before you leave the bar or club with her in a light hearted way, along the lines of 'if we do this do you want me to pay you?'
If she says no then great, if she says yes well that is up to you. The Center Point Night Market should have less hookers around than the main nightlife areas so if you don't want to pay it may be a better spot.
No matter if you are in Bangkok or Hua Hin this is the same type of thing you deal with all over the country.
Meet Udon Thani Girls During The Day
Day game is not that easy here because most Udon Thani girls are not very good at speaking English. On the other hand they are still pretty open to meeting and dating foreign men so you might as well give it a chance if an opportunity presents itself.
Those nightlife areas we mentioned above could have some options during the day, but a better option would be to meet single women in your area at malls and shopping districts like:
Tukcom Landmark
Central Plaza
Big C Super Center
Top World
Ud Town
Chat With Girls Online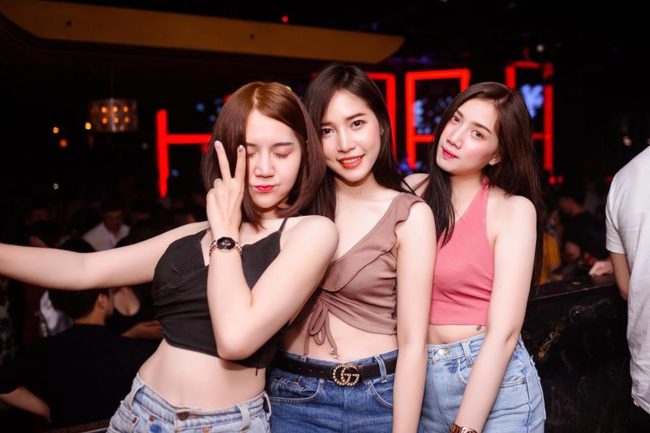 So many guys love visiting this country, for some it is to see new sights but for others it is because how easy it is to get laid. While not always the case most foreigners here have plenty of single women to choose from.
It should be easier to line up dates, and some will be down to hook up with you right off the bat without even having to take them out if you don't want. The easiest way to see how true this is would be to sign up for a dating site before your trip to start making contacts.
Here the top two sites are Thai Friendly and Thai Cupid, set your location to this city and then begin sending out messages to all of the single girls in Udon Thani you want to meet. You probably are going to get a lot more attention from these ladies then you would from the ones back in your home town.
It isn't always a guarantee that things will work out, but they often do. You will have to put in much less effort here and things move a lot faster that is for sure.
You can sign up to Thai Friendly or Thai Cupid for free and check out the selection of single women in your area. If you like what you see begin to contact them and line up some dates, if not it only cost you a couple minutes to check them out.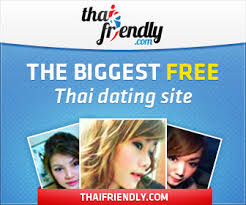 Udon Thani Dating Guide
After breaking down the best ways to meet singles near you we need to switch this up to our Udon Thani dating guide. It shouldn't be too difficult to find a girl to go out with you, now just show her a good time on your date night.
Any of these romantic restaurants or cocktail bars should suffice:
The Center Point Night Market is usually a good spot for a date night and they should have some sort of live entertainment on weekends.
Day Date Ideas
There are plenty of places to go enjoy a nice day outside here. Have a nice date during the day outdoors at spots like:
Nong Prajak Park & Lake
Phu Phrabat Historical Park
Chaloem Phra Kiat Public Park
Than Ngam Forest Waterfall
Tanita Tara Beach
These temples and museums are also worth looking into:
Ban Chiang Museum
Thai-Chinese Cultural Center
Wat Pothisomphon
Wat Pa Ban Tat
If you are really into the temple scene go check out Siem Reap in Cambodia.
Tips For Tourists & Expats
OK, almost done but we have a little more to share. The local currency is the baht and you get around 36 for every dollar right now but that can change.
You might want to try to get a hotel close to Central Plaza. Being close to a mall will allow you to buy things you might need, plus this will have you close to the best singles nightlife in the city.
As far as the dating and hook up culture goes we covered it above, when trying to hook up with Udon Thani girls it can be hard to know what their motivations are. There are numerous freelance prostitutes at the bars and clubs, even the Go Go girls often go party in them after their shift.
If that is what you want to do it doesn't bother us, we just feel like you need to know what you are walking into. Unfortunately there is no best advice or right answer here, you just have to ask them if they want to get paid or roll the dice and see what happens.
Oh ya, the main chat app in this country is Line, so when you meet a girl don't ask for her number ask for her Line ID.
Enjoy Dating Udon Thani Girls
This is a really fun country to visit so you should have a lot of fun here. Foreign men have it very easy, things are cheap and it is easy to line up dates with many women near you.
Don't forget to use Thai Cupid or Thai Friendly before you arrive so you have a full dance card. Plan properly and you can pretty much get laid as often as you want.
That wraps up our best places to meet girls in Udon Thani with our dating guide, enjoy your time here.