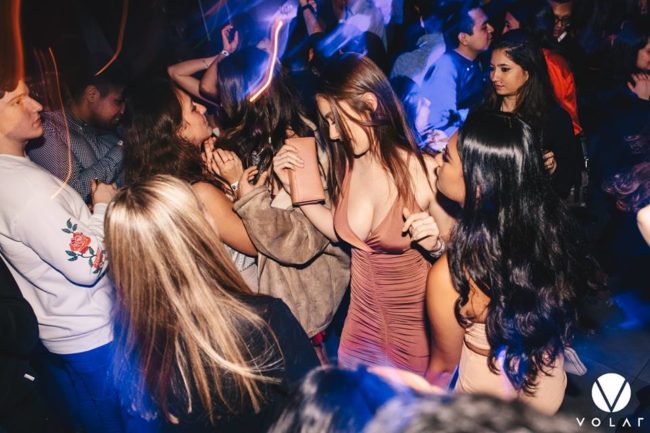 If you are looking for the best places to meet girls in Hong Kong with a dating guide then you have come to the right post. Just give us a few minutes of your time and we will cover the scene in full.

Nightlife is where we always like to begin, a lengthy list of the best pick up bars and nightclubs to meet single girls in Hong Kong is just seconds away. Picking up women in your area during the day, online dating, spots for a date night and fun casual things to do during the day will also be covered.
Plus at the end we will be giving some travel tips and advice on the local dating and hook up customs.
Nightclubs & Pick Up Bars
Some guys probably just want to know specific venues, if that is the case try visiting some of these nightclubs and singles bars to pick up Hong Kong girls:
We prefer to think about it more in the sense of the best areas for singles nightlife, not just bars to visit. It is always great to be in a bar district with many places right next to each other and you can easily find that here.
Lan Kwai Fong would be considered the best party district to meet sexy Hong Kong girls. This area is located in Central, if your goal is to go out after dark to pick up women near you staying as close to here as possible would be a good idea.
Many of the above bars and clubs we listed are here, even 7-11's in this area are popular gathering and pick up spots. No lines, no cover charges, and drinks for a quarter of the price make partying on the street a solid option.
Lan Kwai Fong is also the main nightlife area for tourists and expats. That means you can meet lots of single girls from around the world, plus locals who want to date or hook up with foreign men.
Other good bar areas nearby would be SoHo, Shelley Street, Wyndham Street, and the Lyndhurst Terrace. Tsim Tsa Shui is a good area to try and get laid with local Hong Kong girls with less tourists and expats around.
Wan Chai is a nightlife district that is generally more thought of as a red light district. There are many bars in this area where Filipina and Indonesian girls work trying to get ladies drinks out of customers.
Wednesday is ladies night in Wan Chai so more regular girls who aren't bar girls or prostitutes in your area will be around. This is also true on weekends, but when partying in Wan Chai you should always keep in mind that you might get asked for money at some point if you do hook up.
A lot of guys from here go party with girls in Shenzhen or gamble in Macau. If you plan to do either we covered them both at those links.
Meet Hong Kong Girls During The Day
Street pick ups during the day will probably not be received very well here. Like in most crowded cities people are going to be in a hurry, if you walk up to a woman on the street expect her to ignore you and keep on walking.
Some areas around popular MTR stops will have lots of sexy girls passing through on foot, but they won't be very approachable. Instead try to pick up girls at Hong Kong malls or shopping districts like:
Harbour City
Times Square
International Finance Center
Elements
Pacific Place
Langham Place
Every Sunday the Filipina and Indonesian domestic helpers in the city take to the streets downtown for 'Maid's Day.' The area around Statue Square would sort of be the home base for this, you will see hundreds of Southeast Asian women sitting around in groups, selling things, and enjoying their off day.
In the afternoon and early evening they will start moving down to the Wan Chai bars, this can be a good area for day game on Sunday.
Chat With Girls Online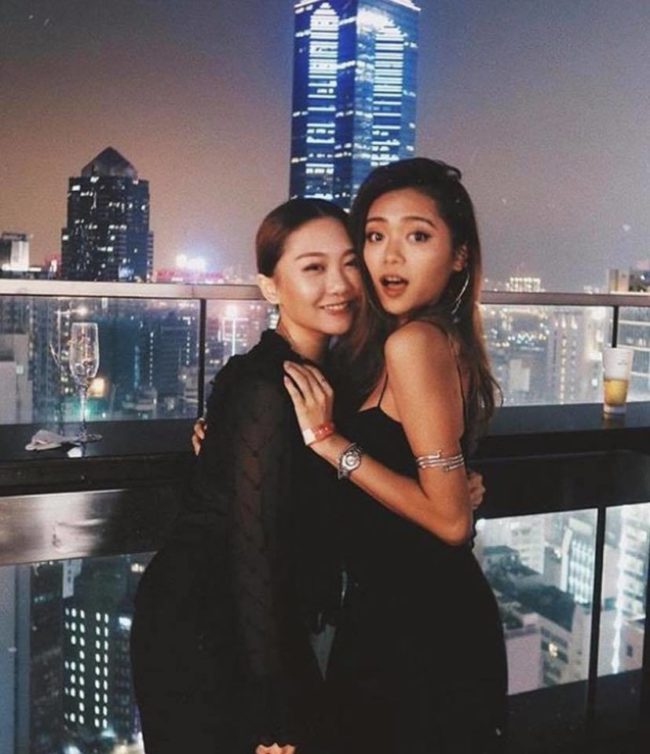 In modern times online dating has given us many advantages that men didn't use to have. First off it saves us a whole lot of time, day game is extremely time consuming and bar pick ups don't often happen very fast either.
Secondly, it can save us a lot of money. As most know partying in this country is not cheap, why do you think the 7-11 nightlife scene is a thing?
Third, it keeps getting harder and harder to actually hook up with girls in your area after dark. At bars they stick to their own clique and just shoot Instagram stories all night long instead of looking for one night stands.
On the streets they walk fast with headphones on tuning out the world. That is where trying to meet single women on Asian Match Mate comes into play, if you want to get someone's attention in the 21st Century you need to get onto their phone or computer.
Online dating is the way to make that happen. When single girls use Asian Match Mate it is for one of two reasons, to meet men for dating or hooking up.
This is a truly international dating site with women from all around the world. You can meet some locals, you can meet businesswoman from other countries, and you might even meet some of the models who flock here for the great pay but don't really have a social circle yet and still want to get laid.
Save yourself some time, money, and face to face rejections and give it a shot.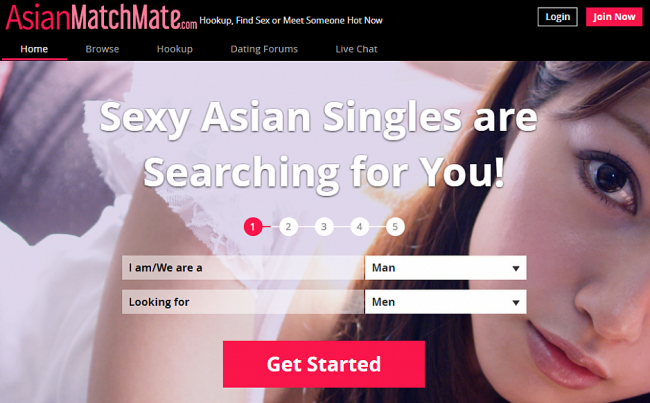 Hong Kong Dating Guide
We just covered plenty of ways to meet single girls near you and now our Hong Kong dating guide needs to help you come up with a game plan for your date night. Getting her to go out with you is good, but if you don't know how to show her a good time it was all for nothing.
These romantic restaurants and cocktail bars would be great for a date:
After you get a bite to eat go party in one of the singles nightlife areas listed above or see a show at the Repertory Theatre. You could also just check out the Symphony of Lights at the Tsim Sha Tsui waterfront every night at 8pm.
You may notice that ICC (International Commerce Centre) has many venues in our nightlife and date night lists. The Ritz Carlton is there, if you had a room it would make for an easy transition back up to your place to hook up after a date night.
Day Date Ideas
We always suggest trying to spend time outdoors on a casual date during the day when the weather is permitting. You can find a nice zoo and botanical gardens here, or you can go to other outdoor areas like:
Hong Kong Park
Kowloon Park
Victoria Peak
Nan Lian Garden
For an interesting cafe downtown head to Cupping Room Coffee Roasters. There is also Disneyland and Ocean Park which are cool amusement parks. You can take the Peak Tram to get a great view of the city, or take in some of the past at:
Hong Kong Museum of History
Space Museum
Heritage Museum
Science Museum
Tang Contemporary Art
Tips For Tourists & Expats
We aren't going to give a full travel guide here but there are some more things we wanted to quickly hit on. Here is a map of the MTR, it is a great way to get around town.
We also are including our own map of pick up and date spots in your area, we tried to do our best with the addresses here but that was an adventure. The local currency is the Hong Kong Dollar and you get a little under 8 for every US Dollar the time we post this.
This isn't the cheapest place to take a vacation to but if you book a hotel online to get a discounted rate and use the MTR you can keep costs down. Get a room near the Lan Kwai Fong nightlife district, and don't forget to join the crowd at 7-11 for pre game drinks so you don't waste a bunch of money in the clubs.
As far as the dating and hook up customs in Hong Kong go this is such an international place that it is a very broad topic. Most local girls will be pretty conservative, though some can be westernized and quick to get laid. They also probably won't speak much English so if you don't know Mandarin or Cantonese good luck getting anything going with them.
There will be women from all around China, Asia, or all over the world moving here for the great financial opportunities on offer. They may be new in town with no social circles and should be pretty easy to make friends with or set up dates. One last thing, download WeChat which is the main chat app here.
Enjoy Dating Hong Kong Girls
Like many cities around the globe clubs can be trendy here one day and close down the next. If any place we listed is no longer around please let us know in the comments so we can keep our lists up to date.
Don't forget about the single women near you on Asian Match Mate, you can start chatting with them before you arrive to have date nights lined up and improve your odds of getting laid. That wraps up our best places to meet girls in Hong Kong with our dating guide, enjoy your time here.