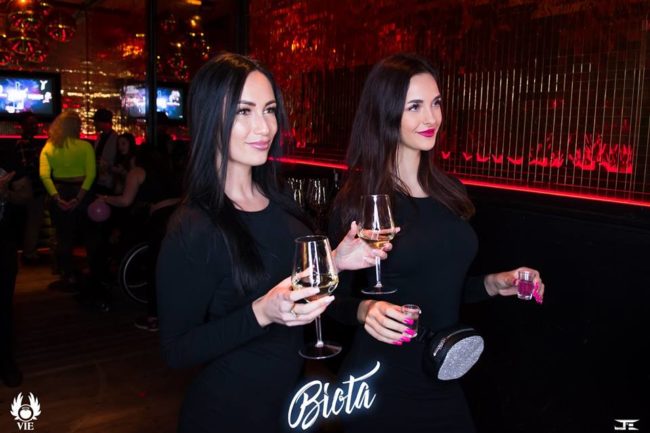 If you are looking for the best places to meet girls in Rotterdam with a dating guide then don't worry, we've got your back. In no time at all you will learn about about where to pick up single women and also about some great ideas for a date night.

We begin all of our posts with the nightlife, then we will move on to meeting single Rotterdam girls during the day plus we can tell you about a good online dating option to find easy hook ups in your area. Local date night ideas and all sorts of more casual things to do together while the sun is up will also get a mention.
Be sure to read all of our nightlife guides for the Netherlands if you want to find more cool towns to to try and get laid in here.
Nightclubs & Pick Up Bars
These days a lot of guys will only care about a list of singles bars and nightclubs to pick up Rotterdam girls so this is for you:
The main area for singles nightlife is definitely in Central, streets like Witte de Withstraat, Niewe Binnenweg, and Stadhuisplein are all loaded with pick up bars and you can find many of the top nightclubs in the city also. Witte de Withstraat would probably be the best place for a single guy to book a hotel in the city if he hopes to get laid, but it won't be cheap.
If you can afford it go for it because when single girls in Rotterdam want to hook up you can usually find them going out there or nearby. For a city of this size you can find some really good nightlife in this town.
Of course we all know about all of the options to pick up Amsterdam girls, but this city is quite good as well.
Meet Rotterdam Girls During The Day
Once again Witte de Withstraat should have quite a lot of foot traffic during the day, as will the area around Oude Binnenweg. There are tons of shops along Beursplein and you can check out the cool Markthal along it as well, Rotterdam women will be in this area all day and night.
A good fail safe is to try and meet single girls in your area at malls and shopping districts like:
Alexandrium Shopping Center
Winkelcentrum Zuidplein
Koopgoot
Big Shops
De Groene Passage
Chat With Girls Online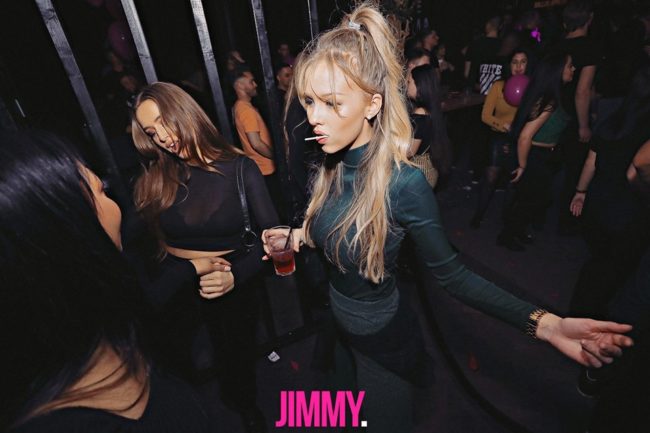 We can't be the only guys out there who feel like the dating and hook up scene has gotten really weird over the past few years can we? People are so much more anti-social than they were even five years ago making it very hard to make new friends or get into someone's social circle.
It is hard to trust anyone right now, and there is a pretty big 'stay home and mind my own damn business' attitude with many. Then when you do see a pretty girl in Rotterdam out she is probably staring at her phone or is listening to music giving off clear 'leave me alone' vibes.
When she goes to a club she probably just stands around a table with the few friends she came with and isn't looking to interact with anyone else. That is life right now and for single guys it can feel like there just aren't any good options.
But all hope is not lost my friends, girls near you still have needs and when they want to fulfill them they need a guy to help them out. Don't get us mistaken, some people do still hook up after meeting at the club but these days online dating is the main way guys can get laid.
If you want to try to hook up with single girls in Rotterdam then you need to be using Adult Friend Finder. It is the speed dating site that girls turn to when they are ready to get laid and not just get more fake attention off social media.
You might just be surprised at how many local women are using it. This site is all about hooking up not taking it slowly and getting to know each other. If you want to get laid hop on Adult Friend Finder and start making it happen.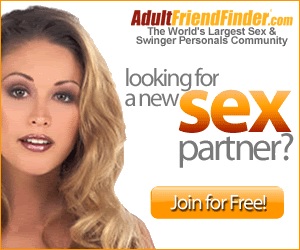 Rotterdam Dating Guide
Now that you are all caught up on the best ways to meet single girls near you it is time for our Rotterdam dating guide to help you close the deal. Getting someone to go out with you is definitely a positive, now you just need to entertain her on your date night.
Any of these romantic restaurants or cocktail bars usually work pretty well for that:
After you have some dinner and hopefully drinks take her out to one of the nightclubs we mentioned before, do something casual like visit Comedy Club Haug, or for something a little more adult see who is performing at the Luxor Theater or Theater Rotterdam on your date night.
Day Date Ideas
We always suggest trying to have your more casual dates during the day outside of the weather will allow it. Here are some good places to take advantage of nice weather outdoors together:
Het Park
Kralingse Bos
Dakpark Rotterdam
Vroesenpark
Arboretum Trompenburg
You could head to the zoo, the Plaswijckpark amusement park, or go up to the top of the Euromast Tower where you will find a great view of the city. For some more sophistication on your date during the day check out these:
Museum Boijmans Van Beuningen
Maritime Museum
Kijk-Kubus
Kunsthal
Witte De With Center For Contemporary Art
Den Hague is only a short ride away, you can find more girls and nightlife there plus it can make for a good spot for a quick trip together. Utrecht can also be a lot of fun, or for somewhere unique and outside of the Netherlands try Bruges.
Enjoy Dating Rotterdam Girls
We always like to ask our readers to share any more info they have in the comments. We know a good deal about this city, but we are always hoping to learn more and some of you probably have a great grasp on the local dating and hook up scene.
Be sure to check out Adult Friend Finder, the single women near you on that site are always down to get laid. That wraps up our best places to meet girls in Rotterdam with our dating guide, enjoy your time here.