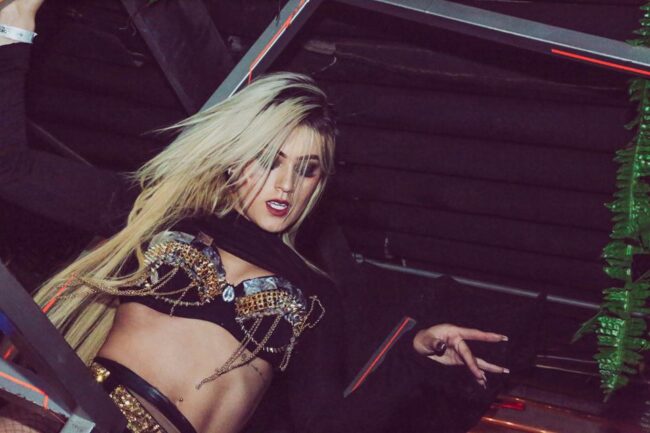 If you are looking for the best places to meet girls in Maastricht with a dating guide you will find all the answers you need and more right here. Just give us a few minutes of your time so you can learn all about where to pick up single women in your area and also some great spots for a date night.

Trying to hook up in the nightlife is how we will start, then we will cover meeting single Maastricht girls during the day plus an interesting online dating option. Local date night ideas and fun things for the two of you to do together all throughout the day will be discussed as the post goes on.
You can check out more of our dating guides for Europe there if you want.
Nightclubs & Pick Up Bars
Let's begin this with a list of the best singles bars and nightclubs to pick up Maastricht girls:
The main area for singles nightlife is Centrum, right in the heart of the city. Anyone reading this that is planning a trip would be very wise to book a hotel in Centrum if hooking up with Maastricht girls is a big part of your goals.
Not only will being in the middle of the singles nightlife make it easier for you to get laid with women in your area but your whole trip will be improved if you choose a good home base. This is a unique town that has tons of international students so you can find some great parties here.
Plus you can always hop on the train to Amsterdam if the scene is dead when you happen to visit.
Meet Maastricht Girls During The Day
Once again Centrum is going to be the best place to meet single Maastricht women during the day. Places like Vrijthof Square will have people walking around all day and night, plus there are tons of cafes, shops, and restaurants downtown.
Some of these malls and shopping areas may also be good places to try and pick up girls in your area:
Shopping Center BrusselsePoort
Entre Deux
Mosae Forum
Makado
M2 Shopping Center
Winkelcentrum Daalhof
Chat With Girls Online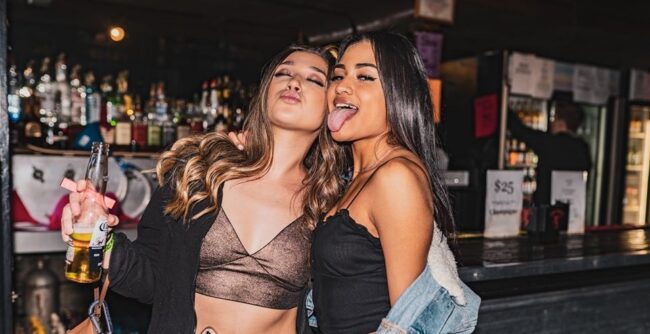 You guys don't stand on the side of the road waving your arms in the air like a psycho to flag down a cab when you can just order an Uber and pay less money anymore do you? We aren't sure why anyone would, but plenty of guys ignore online dating sites so who knows.
Take a minute and think back about the last time you went out to a nightclub. Were most of the girls near you there to hook up? Or were they there so they could show off to their 'friends' on social media?
How is a guy ever supposed to get laid if most girls don't care about anything other than how they looked in their latest selfie? But we don't want to be overly negative, technology has given us different opportunities when it comes to online dating sites.
If you are just looking to hook up use Adult Friend Finder to meet girls in Maastricht online. You will be surprised at just how popular this site is here, as it is all over most of Europe.
You could keep spending lots of time and money at clubs hoping to find a girl who is there to party and potentially hook up. Or you could just log on to Adult Friend Finder and start messaging girls who actually want to get laid right now.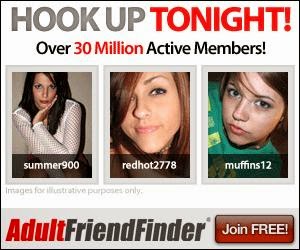 Maastricht Dating Guide
You should feel a lot more confident after reading all those ways to meet single girls near you so we need to pivot to our Maastricht dating guide. It is never a bad thing when one agrees to go out with you, but now you have to show her a good time if you hope to hook up on your date night.
Any of these romantic restaurants and cocktail bars could do the trick:
When your meal is finished go party in the Centrum nightlife or take her to see a live performance at:
Day Date Ideas
Nothing will put a smile on her face like a bright sunny day. Here are some good places to take advantage of nice weather outdoors together:
De Valkenier
Mondo Verde
Fun Valley
The Zonneberg Caves and North Caves are really cool, and if you like being underground also check out the Casemates Bunker. Sint Servaasbrug Bridge is one of the main sites to see in the city, and you can always find something going on around Vrijthof Square.
For some more sophistication on your date during the day try museums and landmarks like:
Bonnefanten Museum
Natural History Museum
Helpoort
Eyewitness Wo2
Museum aan het Vrijthof
Lichtenberg Castle Ruins
Thanks to the great location of this city you really have tons of options for where to go on a weekend trip together. We will throw out a couple of suggestions like Brussels and Eindhoven which are both relatively close.
Enjoy Dating Maastricht Girls
That is all that we have to share with you for now but we will continue to update this post as often as we can. If you happen to notice anything out of date or if you have anything to add feel free to let us know in the comments.
Remember that there are many single women near you on Adult Friend Finder who are always ready to hook up. That wraps up our best places to meet girls in Maastricht with our dating guide, enjoy your time here.