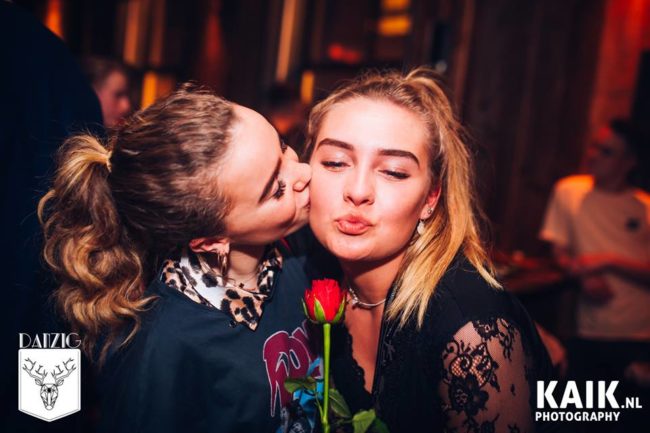 If you are looking for the best places to meet girls in Den Hague with a dating guide then we have you covered. In no time we will inform you about where to pick up single women near you and also some great spots for a date night.

Nightlife is always the starting point for our posts, then we will move on to meeting single Hague girls when the sun is up plus how online dating sites can be a great wingman. Local date night ideas and fun things to do during the day together will also be discussed.
We do want to point out that this is more of a government town than a party town. You will probably have a lot better chance of getting laid in Amsterdam.
Nightclubs & Pick Up Bars
Even though the nightlife here isn't known to be great you can still find a party at one of these singles bars and nightclubs:
The main nightlife area for singles is going to be at the Popdistrict at Grote Markt in the city center. Very nearby you can also find more pick up bars at The Plein Town Square to look for a one night stand with women in your area.
When the weather is nice the bars along Scheveningen Beach will also be good places to try to hook up with girls in Hague after dark. If you are traveling through town hoping to get laid then try to get a hotel near the downtown nightlife at Grote Markt and Plein Town Square.
Don't come here expecting the same wild nightlife that you find in Amsterdam, but if you keep your expectations in check you can still have a really good time and maybe even hook up.
Meet Hague Girls During The Day
There are going to be different places to try and pick up single women near you depending on what time of year you are visiting and how the weather is on that particular day. If it is warm and sunny out then head to Scheveningen Beach which is loaded with beach clubs like:
Girls are going to take advantage of all the nice days that they can, you can try to pick them up at those beach clubs or out on the sand. When the weather isn't as nice then try to meet Hague girls at malls and shopping districts like:
De Passage
Frederik Hendriklaan
Keizerstraat
Haagse Markt
New Babylon
The Court District is loaded with shops and cafes so is a great place for day game.
Chat With Girls Online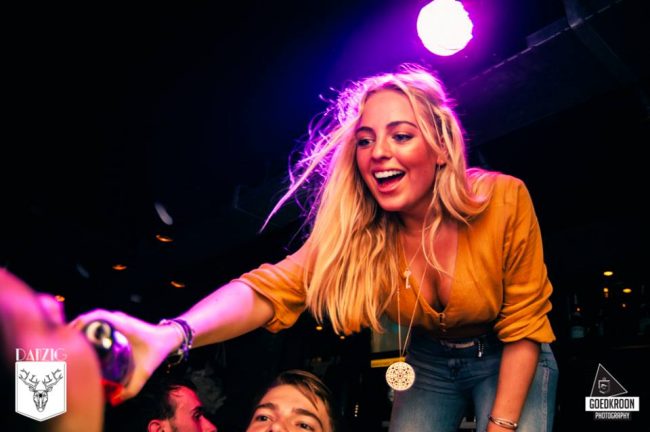 We have noticed that a lot of men feel like dating is becoming a lost cause in the social media era that we live in. They often complain about girls in your area caring more about taking selfies or shooting videos for social media than actually living in the moment.
Then you add in the whole me too thing and lots of guys aren't even really sure what to do anymore. Before you throw in the towel why not try adjusting your game a bit and see how it goes.
Single girls in Hague are still hooking up just as much as they used to be. Things are done differently now, but if you want to find a girlfriend or get laid it can still be accomplished.
In the modern age you have to find your way onto their phone if you want any chance with them. The quickest and most efficient use of your time to do that is to use online dating sites, and there are numerous options for them.
We aren't going to bother covering sites like Findmysoulmate.com or any like that. You can easily find those on your own and any should work well enough if a serious relationship is what you are after.
Instead we have a better tip for the guys out there who just want to get laid and not enter into a serious commitment to do so. If that sounds like you then try using Adult Friend Finder, the biggest hook up dating site in the world.
There are literally over a thousand girls in Holland using it to get laid, and tens of thousands around Europe. Don't you get sick of the game's most girls make you play just to hook up?
With the ladies on Adult Friend Finder you don't need to lie or lead them on just to get laid. Instead both of you know the deal from the first time you send out a message.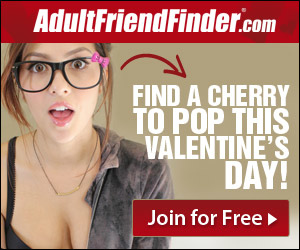 Den Hague Dating Guide
We just fully covered the best ways to meet single girls near you, now let's change it over to our dating guide for Den Hague. Any time you can find one to go out on a date night with you things could end well, but only if you play your cards right.
Here are some good romantic restaurants or cocktail bars that could take the night in your favor:
After a nice meal go take a walk along Scheveningen Beach, stop by one of the bars in the area, or go party at a nightclub downtown. If you feel like doing a little gambling you could head to the Holland Casino.
You could also see what show is going down at the Royal Theater on your date night, or see a concert at the PAARD.
Day Date Ideas
Just like we first advised you to try and meet girls in Hague at the beach during the day that will be our top spot for a day date also. Nothing will brighten a girls mood more than a sunny day by the water, bring them to any of the beach clubs we listed above.
There is even a bungee jumping tower over the water if you are feeling really adventurous. For something a bit calmer you could take a walk around these parks:
Westbroekpark
Palace Gardens
Japanese Garden
Madurodam
Or check out some of the cities museums and landmarks:
The Mauritshuis Museum
Escher in the Palace
Peace Palace
Kunstmuseum
Most know that weed is legal here, but recently this city passed a ban on smoking in the city center so you do need to be a little careful. A couple of coffee shops where you should be able to find some good weed are Cremers at Prinsestraat 84 and Dizzy Duck at Trompstraat 210.
For a weekend getaway consider Rotterdam, or for another fun city to meet women near you try Utrecht.
Enjoy Dating Den Hague Girls
Sometimes we do a travel guide in our posts but there isn't much more to say here. The local currency is the Euro so that will be easy to figure out and you can find a map of the RandstadRail Metro System at that link.
Remember that if you are hoping to get laid on your trip getting a hotel near Grote Markt would be ideal, though during the summer being closer to Scheveningen Beach wouldn't be a terrible idea. They aren't too far from one another so it isn't a big deal either way.
Also don't forget about all the single women using Adult Friend Finder in Holland to get laid either. That wraps up our best places to meet girls in Den Hague with our dating guide, enjoy your time here.