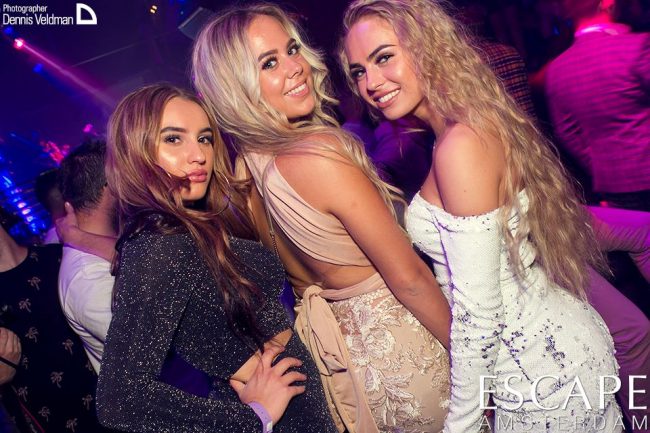 If you are looking for the best places to meet girls in Amsterdam with a dating guide then you have come to the right place. We have all the tips you need to pick up single women in your area and show them a great time on your date night.
This is one of those cities whose name rings out far and wide. You will not have a hard time finding a party or something fun to do on your trip.

We will begin with the best nightlife to meet single girls in Amsterdam, if you come all this way you probably will be hoping to hook up. We will also be covering topics like picking up women near you during the day, online dating, things to do when the sun is out and of course where to go on your date nights.
Even weed coffeeshops and music festivals will have to get a mention. If you are traveling around the Netherlands this link can lead you to all of our city guides.
Nightclubs & Pick Up Bars
The nightlife here is both famous and infamous, but we aren't going to be diving into the red light districts. Instead we want to list some good nightclubs and singles bars to pick up Amsterdam girls:
This city has your typical ring structure, and the center of the ring is the aptly named District Centrum. It would be considered the main tourist and singles nightlife area in Amsterdam with many places to go out and find a party right there or very nearby.
Other centrally located districts with many bars or clubs to try and get laid would be Rembrandtplein, Leidseplein, and Dej Pip. You can head to some great nightclubs after waiting in lines or you can just hop from bar to bar on the streets until you find one with good girl to guy ratios and hope to get laid.
This city is known for its stag parties, be on the move until you find a place that looks ripe for hooking up in your area. You won't find quite as good of singles nightlife in Rotterdam but it can still be a cool town to check out.
Meet Amsterdam Girls During The Day
We have a few options for where you can meet single girls in Amsterdam during the day. The touristy area will be filled with people walking around whether the sun is out or not.
Areas with heavy foot traffic like this have their pros and cons. On the plus side there are plenty of targets to try and hook up with. Unfortunately these women will be getting approached by other men, touts, and scammers so they may not be in the best mood to get hit on.
Instead of being another of many walking around Dam Square, hang out a few blocks away where there will still be passers-by but less chaos as well. Other malls or areas with good shopping that should have lots of women in Amsterdam out and about are:
Dappermarkt
The 9 Streets
de Bijenkorf Amsterdam
Gelderlandplein
Winkelcentrum Stadshart Amstelveen
We aren't really sure whether to mention the weed coffeeshops here, but we will wait and put them in the day dates section.
Chat With Girls Online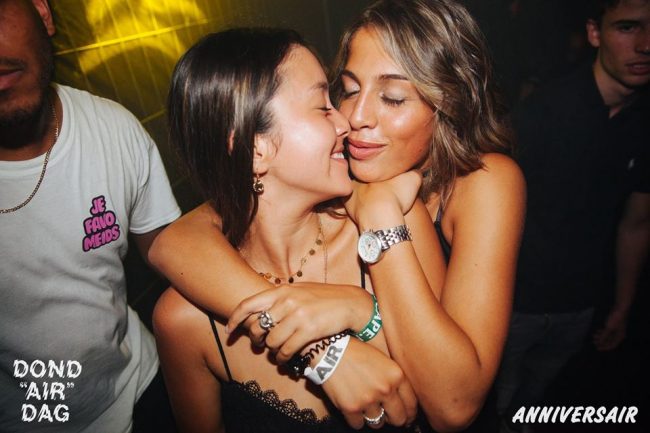 As the world continues to change thanks to technology we all need to be adapting if we want to keep up. Why stand on the side of the road waving your arm in the air like a psycho to flag down a cab when you can just order an Uber and pay less money?
Seems obvious, yet why do so many guys continue to look down on online dating sites? Have you been to a nightclub lately? How many girls were actually there to mingle? And how many were there for an Instagram photo shoot?
In some ways all this technology is making it a lot harder for us to hook up. When you see a pretty girl near you out during the day she probably has earbuds in so that guys won't bother her.
When her and her sexy friends go out to a club they get their own table and stick to their own group as they shoot video after video. How is a guy supposed to crack into that social circle if they won't even give you a chance?
But it isn't all bad, technology opens up other doors with online dating sites. If you want to meet girls in Amsterdam online and are just looking to hook up use Adult Friend Finder.
You will be surprised at just how popular this site is here, as it is all over most of Europe. You could put on some nice clothes, wait in a long line, and spend a lot of money to maybe find a cute girl in your area who will actually talk to you at a club and then hope she is ready to hook up.
Or you could just log on to Adult Friend Finder and start messaging girls who actually want to get laid right now.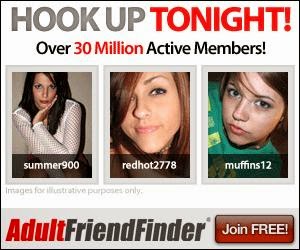 Amsterdam Dating Guide
Now that you know about your options for meeting single girls near you our Amsterdam dating guide needs to help you fully succeed with your plan. Luckily when you are in historic European cities like this one just about anywhere makes for a great date spot.
For a date night try going to one of these romantic restaurants or cocktail bars:
Then you can walk these old streets admiring their beauty or take a canal cruise before heading to a club. We don't want to break down the red light district here, there are plenty of other sites out there that cover it in better detail than we could.
We will say that if you are visiting town with a girl you know to be sexually adventurous then there are some interesting options she might enjoy. She might want to watch a live sex show, or maybe have a threesome with one of the Amsterdam red light girls.
Obviously you will need to really know your date before you inquire about that or you may never see her again. For something way less risky (and fun) take her to the National Opera & Ballet or Internationaal Theater Amsterdam.
Day Date Ideas
As far as options for a day date go we haven't found many cities that offer more than this one. Once again you can take a canal cruise or just walk around enjoying the architecture, plus many girls would love seeing the animals at the Artis.
On a sunny afternoon visit one of these parks or places with great natural beauty:
Vondelpark
Amsterdam Forest
Natura Artis Magistra
Westerpark
Sarphatipark
Vondelpark has free events during the day on weekends in the summer and is a huge gathering point. Probably could have listed that in the meeting girls in Amsterdam during the day section.
Roest is a cool urban beach hang out, the A'Dam Lookout is something all thrill seekers will enjoy. You could also take the Heineken Experience tour on your day date.
For something more sophisticated go to:
Van Gogh Museum
Rijksmuseum
Stedelijk Museum
Rembrandt House Museum
Anne Frank House
Cobra Museum Of Modern Art
Lastly there are the many weed coffeeshops around, some of the most famous are:
These can be good spots to pick up girls, or you can head to one with a date that you have already hooked up with. We have also listed plenty of stuff to do in Haarlem which is closer than most expect.
Tips For Tourists & Expats
We don't ever go full Fodor's Travel Guide on you but we do like to share some quick travel tips in some of our posts. The local currency is the euro, the language is Dutch and here is a map of the public transportation systems.
Try to book a hotel somewhere reasonably close to Centrum if you want to go out and party with the ladies of the night here. Areas like Dej Pip, Rembrandtplein and Leidseplein also have some decent singles nightlife, as does West Amsterdam.
As far as when to visit goes there are some world class music festivals, here is a list of some of the best with the usual time of year they are going on and a link to find the exact dates:
If the wild nightlife here starts to get to you find a special girl and take a relaxing trip to Den Hague. Or if she has never left the Netherlands before see if she wants to check out Brussels.
Enjoy Dating Amsterdam Girls
We love writing dating guides like this one because there is just so much to offer. Great nightclubs, pick up bars all over, people out on the streets all day and night.
Historic sites, weed coffeeshops, music festivals, really what more do you need? Plus tons of tourists always visiting with super high expectations for having a great time and who often want to get laid in your area.
Oh ya, and the huge number of single women near you hooking up on Adult Friend Finder that are ready to welcome all comers. We didn't even talk about all of the things to do in the red light district either, that is for another post.
That wraps up our best places to meet girls in Amsterdam with the dating guide, enjoy your time here.