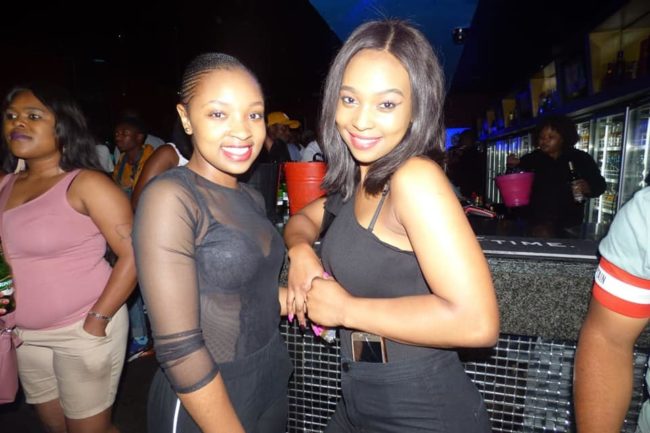 If you are looking for the best places to meet girls in Pretoria with a dating guide then you are certainly in the right place. When it comes to where you can pick up single women in your area and take them out on a date night we have a lot of options to mention.

We always like to begin our posts with the nightlife before switching it over to where you can meet single Pretoria girls throughout the day and which online dating site is best here. Towards the end of this post we will talk about things to do on a local date during the day and share some travel tips.
You may also be interested in our list of best bars and nightclubs in Johannesburg if the nightlife and gaming options here do not offer enough for you.
Nightclubs & Pick Up Bars
Let's start this with some recommendations for good singles bars and nightclubs to pick up Pretoria girls:
The main area for singles nightlife would probably have to be Hatfield Square. While this is not a massive bar district like you find in some cities it does have plenty of places to try and hook up with women near you plus it is about as centrally located as it gets in this city.
Guys who are hoping to party a lot and attempt to hook up with Pretoria girls that first night would be well versed to get a hotel around Hatfield Square. This will also have you in good position for your date nights and many other things you will want to do around the city.
We do want to briefly mention that you should not be surprised to see freelance prostitutes at Pretoria bars or nightclubs. That is common all over the continent and in most impoverished areas around the world.
If some single ladies that are way out of your league are approaching you or shooting eyes at you there is a solid chance they will want to be paid if you hook up. For more places to travel in Africa and get laid with women all around the country that link has all of our dating guides for the continent.
Meet Pretoria Girls During The Day
That same area that is good for singles nightlife should also be pretty solid for day game as well. Hatfield Plaza Mall is right by it as are a few universities.
Day gaming on the street can be a bit difficult in this country as the streets are generally dirty, overcrowded, and extremely chaotic. Single women in Pretoria are not likely to be spending a lot of time walking around on them, and they do not make for the best areas to approach.
It is likely that you would have more success meeting girls in your area at malls and shopping districts like:
Brooklyn Mall
Menlyn Park Shopping Centre
Parkview Shopping Centre
Wonderpark Shopping Centre
Kolonnade Shopping Centre
The Grove Mall
Sunnypark Shopping Centre
Hatfield Plaza
Chat With Girls Online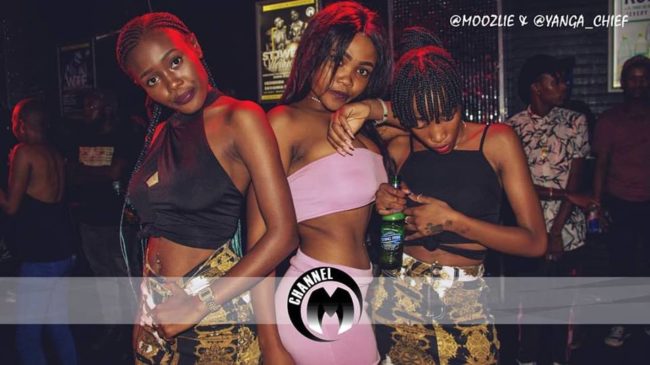 One thing that has really changed recently is how many single men have realized that you often have a much better chance of getting laid on a night out in foreign countries. Everyone likes to try a new experience and when you are visiting a new land that new experience can be you.
As a foreigner it is often a lot easier to meet women near you, get them to go out on dates with you, and that can lead to many more opportunities to get laid. Online dating makes this even more likely because you can start to make things happen before you arrive in town, plus you can just contact so many women in a short amount of time.
It wasn't all that long ago that using the internet to meet women wasn't even an option and you just had to make the most out of the nightlife for singles that you could. These days you can meet as many girls in Pretoria online as you want and even have date nights lined up before you have even booked your flight. Of course local men have their own advantages like knowing the dating customs.
In this country the top online dating site is Afro Introductions and using it will really improve your odds of getting laid while you are here. Why put all of your hopes on a night out when you can stack the deck in your favor and message hundreds of girls in your area?
For many single men using Afro Introductions is the most important way to plan their trip that there is.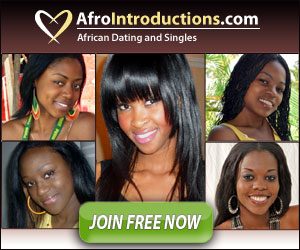 Pretoria Dating Guide
We just broke down all of the best places and ways to meet singles near you and it is time to pivot to our Pretoria dating guide. Show a girl a good time on your date night and it is likely that she will also want to make sure you have a good time.
Try bringing her to one of these romantic restaurants or cocktail bars:
After you get something to eat you could go party at one of the clubs we mentioned in the singles nightlife section or see a show at The South African State Theatre. For a fun and cheap Pretoria date night take her to a drum circle at Klitsgras.
Day Date Ideas
In all of our dating guides we suggest getting outside, well as most know this area of the world has some of the best nature on the planet. Some cool parks to visit are:
Burgers Park
Magnolia Dell
Jan Celliers Park
Freedom Park
Groenkloof Park
You could go ziplining and do other fun outdoor activities at Acrobranch, or hit up the National Botanical Gardens or National Zoological Gardens. Church Square can make for a simple date during the day as you can always find plenty to do around that area.
For something a bit more sophisticated try:
Sammy Marks' Museum
National Cultural History Museum
Pretoria Art Museum
Ditsong National Museum of Natural History
Smuts House Museum
Voortrekker Monument
The Voortrekker Monument puts on the Park Acoustics Music Festival about once a month. And if all that isn't enough you can always take her away to Cape Town or Port Elizabeth for the weekend.
Or if you prefer to get out of the country and see somewhere new head north to Maputo in Mozambique.
Tips For Tourists & Expats
We are just about done but wanted to give some quick travel advice and mention some other things that may even help you get laid while here. The currency here is the rand and you get right around 17 for every US dollar.
Remember to try and book a hotel near Hatfield Square if you can. A nice, centrally located room close to the nightlife and date spots will improve your chances of hooking up with girls in Pretoria about as much as anything can.
You can use the metro system to get around town or to get to Johannesburg quickly. We mentioned it before but there will probably be some freelance prostitutes at nightclubs and bars.
This really turns some guys off, but that is just the way of the world in impoverished countries. If you are about to pull a girl from a bar who is way out of your league and it feels too easy, well, maybe it is too easy for a reason.
Enjoy Dating Pretoria Girls
OK guys, at this point we have covered this city as well as we know how. Please use the comments section to fill us in on anything we are missing or to update us if any cool new venues open up or if a place we listed closes down.
Remember that using Afro Introductions will allow you to meet as many single women near you as you want, and the more you meet the more you will get laid with. That wraps up our best places to meet girls in Pretoria with our dating guide, enjoy your time here.