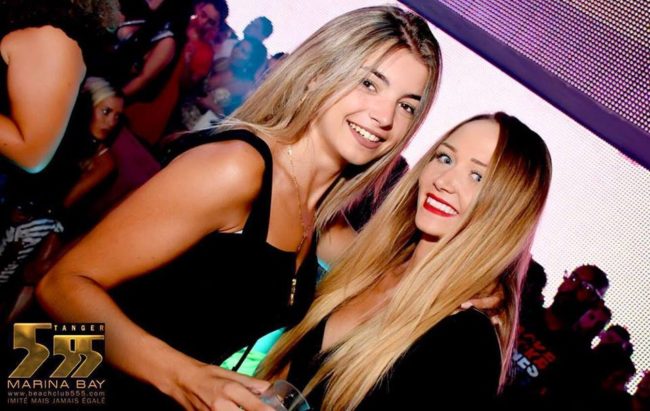 If you are looking for the best places to meet girls in Tangier with a dating guide then you have come to the right place. If you have a few minutes to spare we can tell you all you need to know about where to pick up single women and also some great ideas for a date night.

Our posts start off with the nightlife, then we will move on to meeting single Tangier girls during the day and next we will talk about the best online dating site to use in Morocco. Date night ideas and some interesting casual things to do throughout the day will also be discussed.
If you are new to visiting Africa and trying to hook up with the girls in your area we suggest you stick around for some of the travel tips we will share at the end.
Nightclubs & Pick Up Bars
These days a lot of guys will only want to see a quick list of singles bars and nightclubs to pick up Tangier girls so here it is:
There isn't exactly one main area for singles nightlife here, but things aren't that hard to figure out. The best nightclubs are found near Main Beach while you can find many bars and cafes along and near Avenue Pasteur.
You find more nightlife here than some other Muslim countries, but a lot of it does revolve around cafes and tapas. That doesn't mean you can't find some Tangier girls looking to hook up in the singles nightlife, but you should not expect a lot of local women out looking for one night stands here.
You might have a better chance of getting laid by targeting other travelers who are here enjoying a holiday. Don't be surprised to see some prostitutes in Tangier nightclubs, with so few places to party the working girls mix in with the crowd.
A key thing to remember is not to plan your trip during Ramadan if you want to try and hook up with the party girls as many bars and clubs will be shut down then. Also remember this if you plan to try and visit Marrakesh to get laid.
Meet Tangier Girls During The Day
When it is hot out you might see some girls near you at Main Beach getting some sun, but don't expect to see many of the locals in tiny bikinis. Maybe some of the European women will be walking around in a thong if you are lucky.
You can try to meet single Tangier women around the Terrasse des Paresseux and the Grand Socco. Then you can also try to pick up girls at malls and shopping districts like:
Tanger City Mall
Ibn Batouta
Socco Alto
With many religious and conservative women here do not expect to have great success with day game.
Chat With Girls Online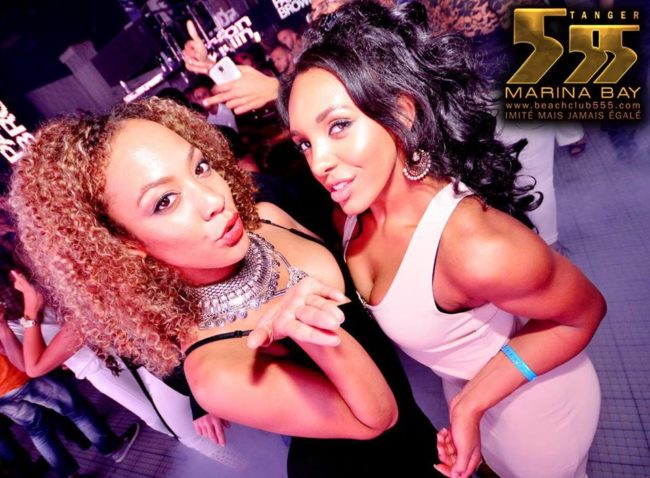 You know one of the main reasons so many single men like to travel is because they find it a lot easier to meet girls and get laid when they are in other countries. There are a few reasons for this, one is just that when you are different from the other men in the area you really stand out to the locals.
So many people in poorer countries also think that tourists are rich, after all if they didn't have any money how could they afford to travel? It is always good to be thought of as a guy who can provide, but it also means you might be attracting some prostitutes and gold diggers.
Either way, most guys find hooking up comes a whole lot easier when you are in a different country, though the local guys have their own advantages like knowing the language. One of the best ways to notice this is by dabbling in online dating.
When you travel to a new place and use the biggest dating site on offer there you can get a very high percentage of replies to your messages, and sometimes even have women being the ones who initiate the conversation. Well the best dating site to meet girls online in Tangier is Afro Introductions. Set your location to Morocco or this city, begin your search, and you should get a lot of single women showing interest in meeting you, dating you, or hooking up with you.
The more contacts you can make before your trip the better, you don't want to show up to a new city and not have any numbers in your phone already. Instead begin to meet girls on Afro Introductions before you come, it is the best wingman you will find anywhere and definitely can help you hook up.
If you are a local guy looking for a Muslim bride you can also try on Muslima who is also run by Cupid Media and works very well also.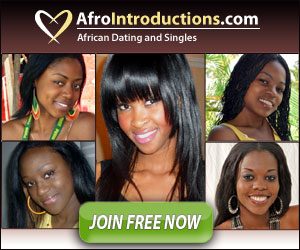 Tangier Dating Guide
Now that you have read about all of the best ways to meet singles near you we need to pivot this over to our Tangier dating guide. If you put in the work you can find a girl to go out with you, but now you have to show her a good time on your date night.
Any of these romantic restaurants or cocktail bars will hopefully work out well for you:
After dinner go get some drinks and tapas near Avenue Pasteur, head to a club by Main Beach, or just take a moonlit walk along the sand.
Day Date Ideas
Getting out to enjoy a sunny day is always advisable if you can. Something simple like Main Beach is never a bad idea, or some other good outdoor spots are:
Parc Perdicaris
Hercules Cave
Ba Kacem Beach
Dalia Beach
A couple of quick day trips are the Blue City of Chefchaouen or Asilah where you can find the beautiful Paradise Beach. Check out the Lighthouse and caves at Cape Spartel, or just enjoy the Medina Old City right here in town. For an interesting cafe downtown head to Cafe Cappuccino.
These landmarks and museum can help you learn a little more about the culture:
Kasbah Museum of Mediterranean Cultures
Tangier American Legation Museum
Musée de la Fondation Lorin
Grand Socco
Dar el Makzhen
Tips For Tourists & Expats
We are almost done but do want to share just a bit more, traveling to a foreign country is always an adventure and the more you know the better prepared you will be. Before we get into the dating and hook up culture let's start with some travel stuff like how you get 10.5 dirham for every US dollar as of our latest update.
Try to book a hotel near Main Beach, or Avenue Pasteur as either option will have you near singles nightlife and should have you pretty well located near the places you will likely want to spend your time. Remember that during Ramadan the nightlife will be dead so don't visit during that time if you hope to get laid with any of the girls from Tangier who are mostly Muslim.
Generally speaking they won't be interested in hooking up quickly either way, but during Ramadan your options will be even more limited. You probably will notice that the nightlife here is full of guys from here and tourists, not many local Moroccan women will be out after dark.
That will be the same if you go out in Casablanca or Fez as well. You might have more luck trying to hook up with other tourists who want to enjoy your trip. We also want to mention one more time that there will probably be some prostitutes at the clubs and bars here, don't be surprised if you get propositioned.
Enjoy Dating Tangier Girls
We always like to end our posts by asking for our readers to help us out with any info they have. Maybe a club we listed is closed down, maybe a new one opened up, or maybe you know some awesome date spot to share.
If so please tell us in the comments. Don't forget to contact single women in your area on Afro Introductions before you come to increase your odds of getting laid.
That wraps up our best places to meet girls in Tangier with our dating guide, enjoy your time here.